Why Retail Owners Can't Overlook the Outdoor Industry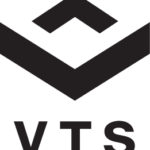 The outdoor retail industry made headlines a few weeks ago when Bass Pro Shops announced it was buying competitor Cabela's for $5.5 billion.
Although Cabela's had pretty significant troubles in the past, the purchase price shows that the outdoor retail sector shouldn't be ignored. As it turns out, the Cabela's-Bass Pro merger is the fifth largest retail deal in the United States — and there is more growth to come.
Landlords should pay attention to how they can incorporate these retailers into their shopping centers.
Outdoor Retail Is on the Rise
Participation in outdoor activities rose year-over-year, according to a  report from the Outdoor Industry Association. Last year, 48.4% of Americans participated in an outdoor activity. Young adults (specifically between the ages of 18-24) saw a 5% increase, the biggest rise of any age bracket.
This demand is reflected in new store openings. Bass Pro, for example, has several new locations on tap in Florida, New Jersey, New York and Ohio over the next few years. Meanwhile, Cabela's reportedly had plans to double its store count over the next four years. The two have each been around for more than four decades and have already co-existed with success during much of that period. Each has its own loyal customer base.
Seattle-based outdoor retailer REI also recently announced plans to ramp up its number of store openings, with a focus on the East Coast. Outdoor superstore Scheels All Sports, out of Fargo, N.D. Scheels, which is very selective about its locations, is also opening more stores.
Thriving as a Destination
As destination and experiential retail are becoming more and more popular with shoppers, these outdoor retail stores are thriving. People don't just show up to these locations to shop. They come for experiences like classes on how to use outdoor products. Many individuals and families make a day out of the visit, and in some cases, these stores are major tourist destinations.
That gives these brick-and-mortar locations protection against e-commerce, and also creates extra foot traffic for nearby stores, making them an excellent anchor tenant. Because they offer these classes, food, and other attractions, their continued growth is evidence of high demand for the products they sell and other services that they provide.
What it Means for Landlords
If Bass Pro and Cabela's (and REI) keep expanding, they'll need to focus on finding large retail spaces, as most of their locations are hundreds of thousands of square feet. The good news for both chains is that they generally go to tertiary areas where there is enough space to build those mega stores. Both Bass Pro and Cabela's usually construct ground-up greenfield developments in towns outside of large cities, or even in rural areas, where there is already a demand for hunting, fishing and camping supplies.
One issue with this strategy is that it can be hard to find big enough retail spaces--between 200,000 and 500,000 square feet--unless another big-box chain store, such as an Ikea, closes.
Last year, however, Bass Pro went urban, converting the famous Pyramid building in downtown Memphis into a store, along with several restaurants and a hotel. The company announced that one million people visited the location within 70 days after its opening, proving that it can make the urban model work.
Outdoor-destination retail seems like a sector of the industry that is embraced by both consumers and other surrounding tenants. It doesn't look like a Bass Pro-Cabela's combination will disrupt that trend.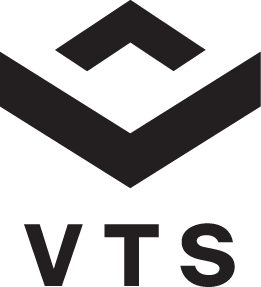 Ian Ritter is a veteran business journalist who has covered the retail and commercial real estate industries for more than a decade. He has held high-level editorial positions at GlobeSt.com and was formerly an editor at the International Council of Shopping Centers magazine SCT. He is a regular contributor to VTS' blog and is also online content manager for the engineering firm GRS Group's blog. Over his career, Ritter has written for several publications and holds a Master's degree in Journalism from Columbia University.