Retail Sector Reaches for a Silver Lining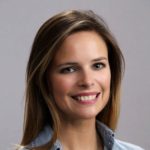 Director, Content and Communications, VTS
Brick-and-mortar retail is getting hammered by a barrage of negative news related to bankruptcies, store closings, slipping sales and retailer restructuring. Yet not everything in the retail sector is shrouded in gloom and doom. Cushman & Wakefield's Garrick Brown recently highlighted the challenges and opportunities ahead for the retail sector.
A perfect storm
The retail sector is battling a perfect storm stemming from rising competition from e-commerce, shifts in consumer behavior that is driving steep discounting, and the struggle to get millennials to spend more money on "stuff" rather than just food, beverages and entertainment. Those challenges are compounded by a U.S. retail market that is very clearly over-stored, says Brown, a vice president and Head of Research, Americas for Cushman & Wakefield.
Brown outlined a number of data points that, at a glance, certainly would seem to support a bleak outlook for retailers and landlords. Chief among them are:
Estimates for more store closings ahead in 2017 that range from 5,000 on the low end to as many as 8,600 on the high side.
Rising e-commerce sales that are grabbing a bigger slice of the overall retail pie. In particular, general merchandise, apparel, furniture and other goods (GAFO) now see more than 20% of purchases being made online.
The U.S. is saddled with a surplus supply of retail space. Based on super regional malls alone (the easiest data set to track across countries) the U.S. was home to 22.9 square feet of GLA per capita, well ahead of peers such as Canada at 13.1 and Australia at 6.4 square feet per capita.
Green Street is predicting that department stores need to close another 30% of stores to get back to productivity levels enjoyed in 2006.
Now for that silver lining
"The challenges that we are facing this year are really coming from a few key sectors – apparel, department stores, office supplies," says Brown. As a result, the majority of store closings have been highly concentrated in malls and lifestyle centers, and to a lesser degree, power centers. That will likely mean a bigger shake-out ahead as tenants gravitate to top-performing malls and vacancies grow in lower quality B and C properties.
However, it also is important to point out that there are plenty of malls that are surviving and thriving. For example, Bal Harbour Shops in Bal Harbour, Fla. is the top producing mall in the country with a reported $3,185 sales per square foot, according to data from Cushman & Wakefield and Green Street Advisors.
Neighborhood and community centers also are proving to be relatively immune from the store closings. In addition, value-priced retail concepts are a hit with today's more price-conscious shoppers. Even Macy's, which to date has announced plans to close 100 stores, is testing its off-price Macy's Backstage, notes Brown. Macy's could potentially locate Macy's Backstage within existing stores, closed locations or pursue new real estate opportunities, he adds.
The retail sector is by no means "sunshine and lollipops", says Brown. But is it on the verge of an apocalypse, Armageddon or end of the world? Absolutely not, he says. The retail industry is in the throes of a radical shift. The market saw a similar transformation with the rise of malls and flight to the suburbs back in the 1960s and 1970s. One of the key differences with the changes occurring now is the rapid pace that appears to be amped up on "steroids, crack or Amazon juice", says Brown. Both retailers and retail property owners will need to adapt and innovate in the new retail environment that has "no room for mediocrity," he adds.