The Rise of the "Urban-Suburban" Office Market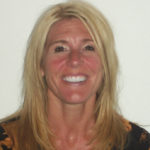 While the focus has been on the U.S. downtown office market and its recovery for the past several years, it's time for the suburban office market to step into the spotlight as it continues its comeback.
In fact, suburban office construction dominated activity in 2017 and there are no signs of a slowdown in 2018.
Overall, developers delivered 48.9 million square feet of new office space in 2017 — the largest amount since 2009 according to CBRE's office report. Suburban markets accounted for a whopping 38.1 million square feet of that new product. Many of these deliveries were in leading suburban markets like San Francisco, San Jose, Dallas/Fort Worth, Phoenix, Denver and Orange County, Calif.
And 2018 looks just as promising as CBRE projects just over 39 million square feet of suburban office space to be delivered this year. Despite new construction, vacancy rates are holding solid.
Healthy tenant demand has offset higher levels of new supply during the past few years, resulting in steady suburban as well as downtown vacancy rates. The suburban vacancy rate is 14.2 percent while downtown is 10.7 percent. Rising downtown rents and the tightening supply of quality office space have pushed more companies to look past urban cores to neighboring suburban markets.
It's time to take a closer look at the suburbs
"The suburbs have been behind the cycle and sort of painted with a broad brush stroke," Andrea Cross, CBRE's head of office research for the Americas, told VTS. "In reality, there are a lot of different kinds of suburbs, and some of them have been performing as well if not better than the downtown markets. In particular, a lot of the markets in the South and the West – places like Phoenix, Dallas, Silicon Valley, Denver – these suburbs are actually doing very well, and it primarily has to do with those places that have the live/work/play environment."
It's hip to be in the suburbs, if they're replicating urban amenities
Most companies want to be in live/work/play areas that appeal to young professionals.  However, that doesn't necessarily mean locating in urban/downtown markets anymore. Officing in the suburbs is becoming cool, if these municipalities offer "urban-type" amenities like walkability, public transit, more housing options, retail and restaurants.
These "urban-suburban" office submarkets, which essentially are suburbs boasting urban characteristics, are in the best position to capture tenant demand, CBRE reports.
Owners and developers of suburban office buildings that don't embrace this urban-suburban "vibe" might find it tougher to justify new developments or sign new tenants. Simply offering big office buildings and huge surface parking lots aren't often enough to draw companies today. It's more about creating a mixed-use destination.
Demographics are changing – not all millennials want to live downtown
Part of the reason for the recovering suburban office market is due to demographics, as older millennials are starting to leave cities for walkable suburbs. Reacting to this trend, more companies are making their own moves to suburbia to attract this talent, choosing locations near public transit and walkable suburban main streets.
"There's been a lot of attention paid to the millenials and the assumption that they all want to live downtown," Cross said. "The oldest millennials are in their late 30s, so what may have been appealing to them 10 years ago is not necessarily the same thing now. Many of them are starting to get married and have families, and in those cases, these suburban live/work/play environments really have the best of both worlds. They offer the safety and the schools and the space, and generally, more affordable housing, but also have those types of amenities that they got used to in a city environment."
Both 'established' and 'emerging' suburban office submarkets are growing
"Some of the growth is occurring in places that already have live/work/play environments like West Los Angeles, parts of suburban Silicon Valley and San Francisco," Cross said.
Alternatively, there are "emerging" urban-suburban markets.
"For example, in the Plano area, which is about 30 miles north of Dallas, there's been a tremendous amount of development happening," Cross said. "A number of very large corporate headquarters relocations and expansions occurred there, and that's happening alongside retail, residential development, and hotels, so it's creating the live/work/play feel from the ground up."
For example, Toyota opened its new $1 billion North American headquarters in Plano. Other giant organizations that recently expanded in or relocated to Plano include Liberty Mutual Insurance, JPMorgan Chase & Co. and Fannie Mae.
What are the hottest suburban markets with the most office space underway?
No. 1 is San Jose with 4.1 million square feet under construction, CBRE reports. Dallas/Fort Worth lands the second spot with just under 4.1 million square feet, followed by San Francisco with 3.53 million square feet, Denver with 2.96 million square feet, and Austin with 2.25 million square feet. Rounding out the top 10 are Los Angeles, Seattle, Phoenix, suburban Maryland and New Jersey.
Much of the new suburban development and leasing activity is technology-driven. The Bay Area's increasing number of tech companies and startups, for example, continues fueling high-end office development. Companies are bypassing central cities and heading straight for Silicon Valley's suburbs.
"But also places like Denver, Austin, Los Angeles and Seattle are in the top seven, and a lot of that's coming from tech, creative-type tenants," Cross said. "In the case of Los Angeles, it's a lot of media, entertainment and tech companies – the convergence of those industries."