How Developers Are Accounting for Rising Sea Levels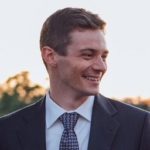 Technology Reporter, Boston Business Journal
The entire globe has contributed to climate change, but the negative consequence will be unevenly distributed on the local level. Coastal cities in the U.S. have already been hit by damaging floods as a result of rising sea levels and a growing number of extreme weather events.
Those problems will only get worse in the coming decades, and commercial real estate will bear a significant amount of the damage. By 2050, commercial real estate losses due to flooding could exceed $1 billion per year. But since demand remains high in major waterfront metros like New York, Miami, Boston and San Francisco, developers in those and other coastal cities are taking extra measures to make sure their buildings are protected from floods and other disasters.
When It's Done Right
One early example of climate-conscience construction shows how valuable such projects can be to their communities when done right. Opened in 2008, the Ikea in Red Hook, Brooklyn sits on the site of a historic dry dock.
Being perched on the shoreline forced the Swedish home furnishings retailer to grapple early on with the dangers of floods and heavy storms. The store was built on pillars to keep merchandise above the level of any rising water, while the ground level was given over to a parking lot. Power generators and electrical systems were also elevated to avoid water damage.
The planning paid off in 2012 during Hurricane Sandy. Thousands of homes and other buildings in Red Hook took heavy water damage and lost power during the storm, but not Ikea. As one of the biggest, functioning buildings in the days after the storm, the store hosted the local FEMA headquarters and gave out hot meals to displaced homeowners. Local waterfront advocacy group PortSide New York even gave the store a "Good Neighbor Award" for its recovery work.
When It's Good Business
Ikea's planning won it good will in its community and increased business after the crisis, but climate-change resistant developments often make financial sense even if a disaster never hits, according to Sarene Marshall, the executive director of the Center for Sustainability at the Urban Land Institute.
Marshall leads ULI's "Returns on Resilience" project, which highlights buildings around the country that have seen business benefits from environmentally conscious design and construction.
She points to the office building at 1450 Brickell in downtown Miami as a prime example. City zoning requires a number of storm precautions, like impact-resistant glass on the bottom 30 feet of any building to protect against hurricane winds. But the office's developers went beyond the city minimums, sheathing the entire tower in the more expensive glass.
Obviously, that makes 1450 Brickell better prepared for storms, but it also pays off on calmer days. The impact-resistant glass is a better insulator than cheaper materials, which helps the office keep cooling and heating costs down.
"So every single day there's not a hurricane, they're saving money in that building," Marshall told VTS.The developers also turned the building's climate-preparedness into a marketing tool. Because they could argue that the building would be functioning in the days after a disaster, they were able to lure financial firms that require uninterrupted service, according to Marshall.
"They leased their building twice as fast as their competitor buildings that were going up at the same time," she said.
When Continuing Service Is Crucial
In the case of the Spaulding Rehabilitation Hospital in Boston, the stakes of staying open are even higher. During Hurricane Katrina, more than a dozen patients died at a medical center in New Orleans. Those tragic lessons were still fresh when development began on Spaulding a decade ago, and developer Partners Healthcare took every precaution to make sure its new hospital could survive a similar disaster.
Built on a curve of the Mystic River near the Boston Harbor, the hospital is capable of operating in isolation for four days after a weather emergency. The first floor is 2.5 feet above the estimated 500-year floodline. But even if water does reach above that mark, it will only touch the cafeteria, meeting rooms and physical therapy studios – all non-essential spaces that would be minimally damaged by water.
Instead, patient rooms and crucial mechanical infrastructure are elevated on upper floors. A large diesel tank sits in a flood-proof vault in the basement, ready to pipe four days worth of gas to generators on the roof in case the electrical grid goes down. The hospital is also fully stocked with four days worth of food and water for patients and staff.
After a flood, water would quickly dissipate through an extensive drainage system, clearing the way for rescue and support crews to access the building.
When It's Over
Nearly as important as surviving a natural disaster is being able to asses the damage and resume operations as quickly as possible once it's over.
In San Francisco, the Building Occupancy Resumption Program allows commercial property owners to get pre-certified so that a private inspector can declare their building fit for occupancy within hours after a disaster, rather than waiting several days for the Department of Building Inspection to do an assessment. The multi-family residential building at 455 Market Street, managed by Cushman & Wakefield, has found that the program also reduces the cost of earthquake insurance because the building is less likely to lose rent in the days following a tremor.
Although BORP was created in response to California's frequent earthquakes, it's a great example of the kind of public-private partnership Marshall says is crucial to building climate-change resilient cities.
Marshall applauds developers who protect their buildings from climate-related risks, but also encourages them to engage with local governments on broader plans.
"The building, in some ways, is only as resilient as the community around it," she said.
It's one thing to move electrical systems to the roof, but what if the city power lines delivering the electricity run underground and are swamped by a flood? Having a functioning office building in the hours after a hurricane is great, but what if the whole urban transportation system has come to a stop and no one can get to work anyway?
Those are the hard questions developers and city officials will have to answer together in the years to come.