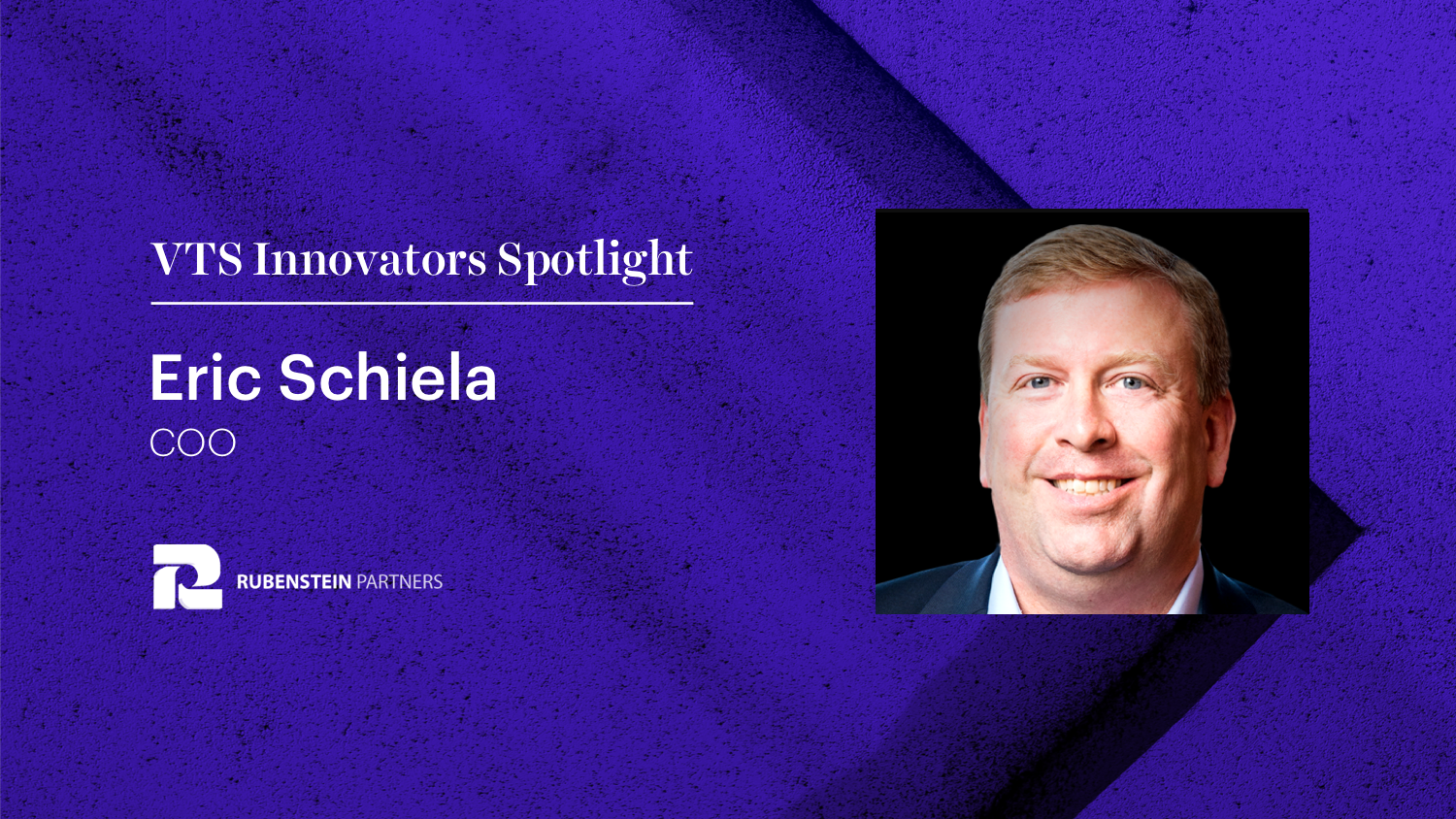 Rubenstein Partners COO Eric Schiela on Why Office Owners Should Think Hospitality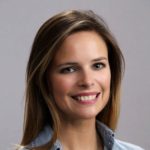 Director, Content and Communications, VTS
Philadelphia-based Rubenstein Partners is a real estate investment firm that specializes in office properties. The firm is highly regarded for its ability to stay ahead of the trends impacting office property to ensure they're creating value at every one of their investments. Top of mind for Eric Schiela, COO? "Looking carefully at buildings… and trying to figure out how do we make them look and feel better, and work better for our tenants."
VTS sat down with Eric, who oversees asset management for Rubenstein's properties. Our aim was to get a better understanding of how the firm is incorporating lessons from the hospitality sector, like increased amenities, into their office properties to create enjoyable work environments for tenants that increase satisfaction and productivity. We also talked about how Rubenstein is using technology to gain real-time information that helps them make better asset decisions.
Enjoy.
VTS: How did you get your start in commercial real estate?
Eric Schiela: I've always been interested in architecture and cities and generally in building things. I originally wanted to be an architect, but I quickly discovered that I wasn't really an artist. So instead, I became a structural engineer. I thought by doing that I was going to work my way into being a developer or a contractor, someone who builds buildings. But it took me some time to get to that. I started my career as a civilian with the U.S. Army Corps of Engineers, and eventually was promoted into a role as a project manager for buildings being built for the Army and the Air Force. That was interesting, but then I realized that I wanted to do it on the commercial scale. I went and got my MBA from The Wharton School, and while I was there I was introduced to David Rubenstein, who runs our company. I found an opportunity here, originally as a development associate, and have grown into the role I play now.
VTS: What do you enjoy most about your role?
Schiela: Almost everything we do has a component of redevelopment or development and we have an excellent in-house team dedicated to enhancing office property. That's what I like about what we do because we're value-add. We're always looking at buildings we want to acquire or buildings that we already own and trying to figure out how do we make them more appealing, more exciting places for our tenants to come to work every day, and how we can improve the day to day experience for our tenants. And if they're in urban areas, how they add to the urban landscape. That's what's most exciting for me.
VTS: What trends are top of mind for you and your team right now and how are you adapting?
Schiela: The most overt one is the way we're looking to amenitize and create more value out of every office building that we own. We try to think more like hospitality owners than office owners today when it comes to common spaces in our buildings. In fact, we have a number of large suburban campuses where we're actually building new, stand-alone buildings to house amenities like large food halls, lounges, game rooms, full service fitness centers, and state of the art meeting and conference centers.
The overall theme is making it convenient for our tenants to be able to experience high-quality amenities that improve both their work time and their free time. We try to give people opportunities to get out of their office or cube and quickly grab some quality food in a comfortable setting where they can also get a little work done if they need to. Or fit in a quick work out or take a fitness class. Or hold a large company meeting or training session, or just hold a quick meeting with a few people in a comfortable area over a cup of coffee.
In the suburbs, the key is to provide all these amenities on site without the need for tenants to spend an extra 20 or 30 minutes sitting in their cars in traffic everyday during their lunch break. In urban environments, it's a bit different — people are often there because they like the idea of being able to walk out their office door and down the street and have six restaurants and a large, brand name fitness center. But tenants still appreciate convenient opportunities to get away from their office, grab a good cup of coffee or a snack or a workout, and stay productive.
VTS: Any other trends that you're staying on top of?
Schiela: Another trend is the driverless car and the impact that will have on office buildings, particularly the parking components of office investments. On one hand, the current demand from a lot of tenants for parking is higher than it has ever been, because office users are packing more people into their space. But at the same time, we are looking down the road, and saying that over the next five years or more, whether there are autonomous vehicles or not, fewer people will be driving and parking their own cars, and more will be relying on some form of car-sharing or ride-sharing or other alternate forms of transportation. More and more people are likely going to get away from driving their cars to their office and parking them there.
So that completely changes not only the way we need to think about the need for and value of parking, but also how we need to think about the design of the entries to buildings to accommodate convenient drop-off and pick-up. So we spend a lot of time internally thinking and talking about that and keeping an eye on where the technology and the trends are going.
Another thing we spend a lot of time talking about is coworking. Coworking operators have gone way beyond memberships to freelancers, and are fully engaged in "enterprise" leasing where they will lease and/or operate large chunks of office space for corporate tenants. And they are taking a very forward-thinking approach in terms of collecting data for how their tenants utilize the space they inhabit. In some ways, these coworking operators may be a threat to traditional office landlords, but we are spending a lot of time trying to figure out how we can be in front of and take advantage of that trend by working with coworking operators to create a win-win for both of us.
VTS: What role does technology play within the asset management function?
Schiela: There are so many things that technology can do for you today, particularly in providing what I think of as "business intelligence" – just getting better information to allow us to lease and operate our buildings as efficiently and productively as possible. An example might be more transparency for our building engineers and property management people on how building systems are running or allowing them to automate and monitor systems to make them more efficient. Or higher-level leasing and asset management platforms like VTS. VTS allows us to have better real-time information at our fingertips to make better leasing and asset management decisions.
But there are a lot of technology products out there today, so one of the challenges is sorting through them and understanding which can really improve our productivity or help us make better decisions. And which are worth the cost of implementation. I have somebody walk into my office a few times a month saying, "Oh hey, have you seen this?" Yes, I've seen it, but then we always ask ourselves "What problem do we have that this product is going to help us solve or how is this product going to help us make better decisions?" For 9 out of 10 products, we don't have the best answer for that question.
VTS: For the solutions you're considering, what are the problems that those technologies are solving?
Schiela: They fall into two buckets — either making us more efficient and increasing our productivity or improving the consistency, accuracy and timeliness of information we use across the company to make decisions. And a key factor in achieving both of those is implementing tools that talk to each other. That's clearly a place where we see the most value. The last thing we want is a product that sits by itself, and we have to feed it its own information in order to try to get it to help us. Some of the most useful tools are those which start with information we already have and make it more accessible and usable to others across the company. VTS, for example, helps us access information already residing in our accounting system and tenant database in a format that can be more useable to our asset managers.
VTS: You mentioned that technology gives you real-time information at your fingertips, which enables you to make better decisions. Can you tell us a bit more about why those decisions are better?
Schiela: It's not just the information being real-time, but also ensuring that the information is accurate and that everyone through our decision-making chain has access to that same accurate information. It improves our confidence in the analysis that we do to make the decisions. It improves the timeliness of decisions. It's everything from being able to more aggressively try to strike a deal with a prospective tenant to being more creative or proactive with existing tenants. When we have all the information in front of us, and it gives us more of an ability to see the landscape of our buildings clearly, we can then try to take advantage of opportunities where they exist.
VTS: What would you be doing if you weren't in commercial real estate?
Schiela: I spent my summer during business school working in municipal bonds and have always been interested in economic development. Especially economic development in older cities where they are opportunities to reinvigorate older, neglected areas of cities. There's an intersection between commercial real estate and economic development, and I think it would be interesting to work on the cities' side of that redevelopment.