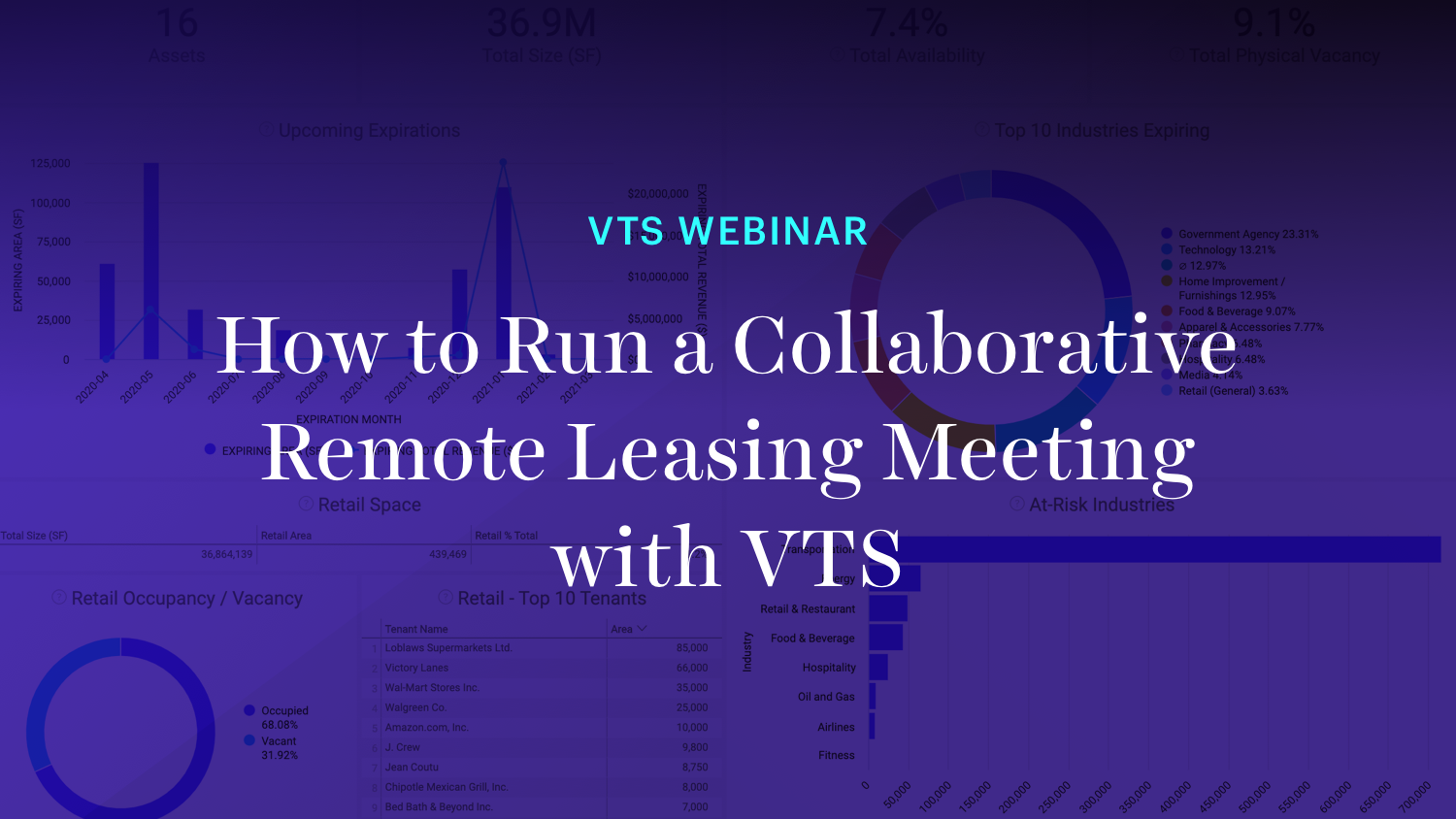 How to Run a Collaborative Remote Leasing Meeting with VTS [Webinar]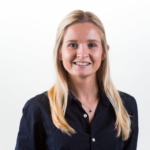 Content Marketing Manager, VTS
The challenges posed by COVID-19 are unlike anything our industry has ever faced before. As the situation rapidly evolves, landlords across the board are navigating the shift to remote work while keeping their business on track.
As your partner, the VTS team has been working around the clock to help in the areas you need it most. As part of our efforts, we're hosting a weekly webinar series focused on VTS best practices related to COVID-19 and practical tips for remotely managing your business.
Our second webinar — How to Run a Collaborative Remote Leasing Meeting with VTS — was hosted by our Client Advisory team and CEO Nick Romito. It focused on establishing general remote best practices with your team, how to prepare for a productive meeting, and how to use VTS during the meeting. Enjoy!
1. Establishing remote best practices with your team
First, any type of remote meeting runs best if everyone understands the expectations and agenda for the meeting. So before your leasing meeting, write those down and get buy-in from all involved.
Second, make sure you've scheduled your meeting during a time that will accommodate anyone who is in a different time zone. Even someone who is normally in the office with you may have chosen to self-isolate in a different location, so it's helpful to double-check the meeting time with everyone. We've found that 12:30pm EDT seems to work well for individuals on both the east coast and west coast of the US and can even work for folks across the pond in Europe.
Third, use your video! Now that you and your teams are meeting virtually, this face to face interaction is even more valuable. This not only improves the feeling of social connection but also the general quality of communication — so much is non-verbal! It also discourages multitasking and encourages engagement.
For even more tips for a successful virtual meeting, check out our blog post!
2. Preparing for a remote leasing meeting
Before the meeting
Throughout the week, each person should be updating VTS in real-time as deal and tenant information changes. But before the leasing meeting, everyone should give a final check to make sure everything is updated. This includes:
Asset manager: If you're an asset manager, you should comment (using the @ mention functionality to notify anyone on the team) with any final questions or updates you'd like to make on relevant deals — paying the most attention to deals in later stages. During COVID-19, many inquiries and tours aren't moving forward, but deals in the later stages are still seeing some traction, so those are the ones where it's important to track comments in VTS.
Leasing manager: If you're in charge of leasing, you should make sure all your deals are up to date in VTS. First, comment on any deals with commentary around COVID-19, such as a change in the tenant's spacing needs. Any deals that are now on hold or have died should be moved to the idle stage along with a comment that explains the move. Second, update proposal terms with the latest information, including any terms that have been further renegotiated as a result of COVID-19, such as additional concessions. Finally, given that your team is remote and email frequency has increased, it's important to make sure that all deal documents are attached to the deal in VTS.
Property manager: If you're joining the leasing meeting as a property manager, you should prepare by reviewing all the leases and spaces to confirm their accuracy. Helpful items to confirm are expiration dates and renewal statuses on leases expiring in the next 12 months in addition to reviewing spaces that are on the market or are coming on the market soon. Second, for leases expiring over the next few months, you should begin facilitating potential plans for short-term lease extensions. Lastly, be sure to log any COVID-19 specific tenant updates on the lease.
Everyone in the meeting should review the VTS Daily Digest prior to the call.
How to use VTS during the remote leasing meeting
Review the following in VTS during your leasing meeting to keep the time collaborative and productive:
Current tenants: Look at an overview of your current leases. If you have VTS TRM, you can even see a column with tenant updates and look at the latest COVID-19 impact. Next, review your expirations over the next 12 months and see if you're negotiating any lease extensions. Finally, look into your renewal statuses over the next 12 months to see which tenants are staying or leaving.
Deal pipeline: First review rent relief requests from your tenants. For each one, you can click into that tenant's VTS Tenant Profile to understand your full relationship with them. Then review your in-flight renewals, extensions, and expansions to see the latest updates, terms, and concessions. How are you adjusting your renewal strategy? Next, look into your new deals — specifically the late-stage deals that are most likely to continue forward. Review the latest comments and deal terms, and compare against the budget and previous lease. Consider how you'll adjust given the current environment. For any early-stage deals, look at who you're staying in touch with and what requirements have gone away.
Stacking plan: Review your vacancies and see which deals you have in progress on the spaces.
Focus the call on strategic decisions, not tactical information. With VTS pulled up during the meeting, you and your team can focus on making the decisions needed to push deals forward and partner with tenants during COVID-19 rather than sharing informational updates that should already be logged in VTS.
To learn more about using VTS during your leasing meetings, read our step-by-step guide.
After the remote leasing meeting
In order for each leasing meeting to be the most effective, it's important for leasing, asset management, and property management to be entering updates as they happen throughout the week. In today's market, it's especially important for these teams to have transparency into activity given how much is changing by the day.
If you're a VTS customer, you can watch this webinar on-demand and view step-by-step guides into how to look into these items using VTS here.
Not a VTS customer and want to learn more? Reach out to our team today for more information.