Savills Studley Chief Economist Talks Things to Come For CRE in 2017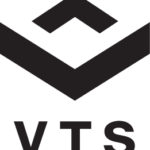 With significant change afoot globally, it's hard to forecast what is going to happen in the commercial real estate industry in 2017. That said, we were lucky enough to get insight from Heidi Learner, chief economist at Savills Studley, about upcoming trends and the Commerce Department's economic report last week. She shared her insights on the state of the U.S. economy, and its subsequent impact on commercial real estate over the course of the year.
What do you think caused the dip in CRE investment? Isn't the fourth quarter usually strong because people want to get deals done before the New Year?
Heidi Learner: There's typically a bump in fourth-quarter sales activity—or at least there has been between Q3 and Q4 every year between 2012 and 2015, but I think it's important to recognize that we're coming off a banner year for office sales in Manhattan—totaling more than $28 billion in 2015, and 2016's total volume, while below this level, still exceeds the volume of sales in 2014. I think that it's fair to say that there was a wait-and-see attitude among investors in the second half of the year given the geopolitical landscape—volumes in the first half of 2016 were almost twice as great as volumes in the second half.
Consumer spending seems to have continued to rise, which bodes well for retail. Is this based, in part, on the stock market's good performance, or were there other factors?
Learner: I would agree that consumer spending has been decent, but I'm not sure that it spells success for retail, given the shift from physical to digital storefronts. Rather than the rebound in the stock market, I'd argue that it's the 4.2-percent increase in wage and salary income between 2015 and 2016 that's been responsible for boosting consumption of goods and services.
Were you surprised about the U.S. vs. U.K. results, especially considering all of the talk about how Brexit is causing more foreign countries placing their money here for investment stability?
Learner: If you're referring to the trends in investment rather than the election, then yes. But I think it's important to look at investment volume by asset class (office versus hotel) and to also separate domestic from cross-border transaction volume. The U.S. may or may not be more stable, but the pound experienced a major decline against the dollar as well as other currencies, which immediately made the purchase price in non-sterling terms that much more attractive for overseas buyers.
Are there any concerns about trade continuing to dip and how that could impact the retail and industrial sectors?
Learner: A "dip" in trade is all relative, since we perpetually run a goods deficit with the rest of the world. And if the Administration imposes a tax or customs tariff on imports? Yes, there would absolutely be an effect on retail and industrial trade to the extent that the costs of any tax are passed on to consumers. The one exception would be if the dollar strengthened, which could then offset the impact of a tax increase. Keep in mind that China and Mexico are number one and number three in terms of their goods exports to the United States, for example.
At this point, after the switch in administrations, are there any indicators pointing to the health of CRE for the first half of the year, or at least this quarter?
Learner: It's too soon to comment on the health of CRE in 2017, but I think it's safe to say that the post-election boost in interest rates is a negative for investment sales given the higher cost of financing. On the other hand, consumer confidence appears to be booming, so it's possible that the improvement in sentiment will translate into investor optimism. The more important factor for overseas investors will be what happens to the dollar during the balance of the year.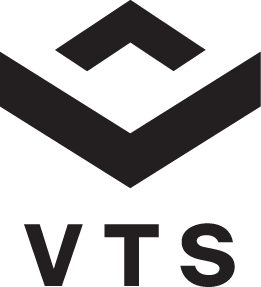 Ian Ritter is a veteran business journalist who has covered the retail and commercial real estate industries for more than a decade. He has held high-level editorial positions at GlobeSt.com and was formerly an editor at the International Council of Shopping Centers magazine SCT. He is a regular contributor to VTS' blog and is also online content manager for the engineering firm GRS Group's blog. Over his career, Ritter has written for several publications and holds a Master's degree in Journalism from Columbia University.