Silicon Prairie: The Growing Tech Hub That's Here to Stay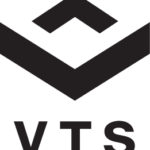 West Coast tech workers sick of $6 lattes and donating huge chunks of their paychecks towards studio apartment rent are running from the hills of San Francisco and landing in a flat part of the Midwest dubbed "Silicon Prairie," spanning across Kansas, Missouri, Nebraska and Iowa.  
There tech salaries can go for $60,000 to $75,000. To live comfortably in the real Silicon Valley, the same talent commands double that number.
San Francisco's astronomical $1.1 million median home value and $4,547 median monthly rent rank the highest among the 50 largest U.S. cities, according to Zillow data from February. Compare that to Lincoln, Nebraska's $158,700 median prices and it's a no-brainer why the Midwest is quickly becoming a tech mecca.
Proof is in the Construction
Hudl, a startup that provides video tools for coaches and athletes, is erecting a new $32 million, seven-story headquarters in Lincoln. Now dozens of startups are packing into once-empty warehouses nearby and that surge of hip talent is gentrifying downtown with new sushi spots and a speakeasy.
Another centerpiece city of Silicon Prairie is Kansas City, which has been working two decades to establish itself as a center for technology and development, says Michael Mayer, managing principal of Cushman & Wakefield's Kansas City office.
Local pioneer Gary Fish founded FishNet Security (now Optiv Security) and FireMon, each up to about 300 employees apiece. He's is now building a new 20,000-square-foot headquarters for tech accelerator FishTech Labs with around 50 employees to start.
"While lots of news stories and media focus on micro-startups, as commercial real estate brokers we are much more interested in startups that are growing, adding jobs, and becoming a real, solid, fundamental part of the Kansas City economy," says Mayer.
For instance, C2FO has secured over $90 million in venture capital funding, doubled its office footprint at its headquarters in Fairway, Kansas two years ago, and now has offices in London and Asia.  
"It's important to see ongoing success like that, and not just early excitement," says Mayer.
Incentives to Go Midwest
Hudl, which has steadily bloomed to 360 employees and now has offices in Boston and 14 countries, is receiving $6.6 million in tax subsidies for its new Lincoln headquarters. And Bulu Box, a health-supplement subscription service, relocated from the founders' 500-square-foot San Francisco apartment to Lincoln in 2013. There office rent is just a fraction of that to sit in the City by the Bay.
Time will tell whether such local incentives and the lower cost of living will be enough to solidify Silicon Prairie as a long-term tech hub. Pros of living in urban epicenters like Seattle and San Francisco remain aplenty, like more access to capital and higher tolerance for failure, says Kerri Jankelow, Midwest region manager for Hired.
Tech giants like Google and Sprint seem to think Silicon Prairie is worth their long-term attention.
Putting Midwest Tech on the Map
Kansas City made national headlines in 2011 when it was the first city to receive Google Fiber, notes Mayer. Now Google Fiber is routinely cited as a key foundation of the Kansas City Startup Village, located in West Plaza just a few blocks from the Google Fiber office.
Sprint is also a big advocate for the Midwest city. The Sprint Accelerator program in the hot Crossroads neighborhood is an incubator backed by the communications company that offers support, resources, mentoring, and networking to startups and entrepreneurs. This year marks the first entrepreneurial LaunchKC grant competition worth $50,000.
In the Crossroads neighborhood, office rents average just $18.54/SF, compared to Silicon Valley's Menlo Park submarket -- aka Facebook's home base--where overall asking rates are a whopping $103.92/SF, according to the latest Cushman & Wakefield figures.
Prairie cities are importing cool office perks found on the West Coast. Software company Firespring in Lincoln gives its 260 employees free reign on to pool tables, subsidized massages, a beer keg and daily meetings integrating a giant slide.
The Prairie Attracts a Certain Type of Company
But the bells and whistles of startup life aren't what Silicon Prairie is all about.
Publicly-traded health IT company Cerner grew to about 17,000 employees last year and plans to double over the next decade as they build out their new campus in eastern Kansas City.
"They're 'boring' in the cool world of tech startups, but they are a world leader at what they do and have huge, stable, long-term contracts," says Mayer. "They've been able to attract and retain the right kind of employee to this market and they're confident they'll be able to keep doing that."
Helping retention stats: Forbes just ranked Kansas City a Top 10 downtown scene. Also leading the Prairie pack is Des Moines, ranked No. 9 in the 14 best startup cities in America by Popular Mechanics.