Street Fairs Let Retailers Test Market Before Renting Expensive Storefront
In Manhattan, real estate easily runs retailers three figures a square foot. It's no wonder many up-and-coming merchants are ditching the brick-and-mortar model and finding alternatives route to keep expenses down. One such alternative is street fairs.
Vendor Business Adds Up
With today's intense competition from e-commerce, brick-and-mortar retailers need a product with proven success to justify fronting the money to sign a lease. One way to find that out is through a vendor pop-up model, or a test kitchen of sorts in the streets for new ventures.
Jalapa Jar, for instance, is a family-run business that launched a year ago and specializes in freshly-made salsa, guacamole and Texas-style breakfast tacos.  
A few New York street fairs give such unique companies a chance to test drive their wares and bites on the masses: Brooklyn's Smorgasburg, PopUP New York (which operates many of the bigger summer street festivals) and Grand Bazaar offer potential customers exposure to a huge range of small, local businesses each year.
"They give us a chance to get our products out into the food scene in NYC and try to build a customer base. Retail rent in NYC is very expensive and a big risk to take," says Jalapa Jar co-owner Tommy Byrnes. "Markets like Smorgasburg & Grand Bazaar help all of us have a chance to prove concept before taking that big risk."
Jalapa Jar's sales have been on fire due this past year to its presence at such fairs.
Now, the company has expanded from a booth at Smorgasburg to its first retail location: a small outpost in the Clark Street subway station in Brooklyn Heights.
Smorgasburg has more than 30 food vendors ranging from Ramen Burger to Haute Chocolate, while its Brooklyn flea market location has 100 vendors. The concept just expanded to downtown LA this summer.
While participating in big city festivals can come with a four-figure price tag, it's a much smaller risk than signing on a dotted line for a binding five-year lease. And setting up a booth means instant exposure and a chance to promote the brand.
A weekend event is relatively easy for a food concept, notes Byrnes, and requires just a day or two in the kitchen to prep, a limited staff, and comes with an added bonus: a small peek into what restaurant life is like.
"It's part of what makes New York so great, there's always something going on, something new to try, some new business trying to 'make it' and it's fun for customers, it's inspiring to the next person with an idea," he says.
But There Are Challenges
Not everyone is excited about these opportunities, though. In response to traffic and street closure angst that street fairs create in already-crowded city streets--notably in Midtown Manhattan--New York City recently tried to curb back such open air markets.
This summer, Mayor Bill de Blasio's camp started looking into ways to reduce the number of street fair vendors, who push everything from tourist-targeted trinkets to falafels. But the idea of slashing some vendors' sole sales method caused an immediate ruckus.
The proposed new rules would limit the number of street fairs allowed to happen in the city, as well as the number permitted within each neighborhood. And, most relevant to commercial real estate, at least half of the vendors would have to be businesses with area locales.
As a result of an unexpected uproar from vendors, the administration shelved any of those new regulations for the city's 200-some annual fairs, according to a recent New York Times story.
There's no denying the twofold benefits of street fairs: The vendor can set up shop to showcase and advertise products in real time, while residents and visitors get to sample products for free--and sometimes become paying customers afterwards. It's a great way for these vendors to get in front of customers and compete with online retailers.
But proponents of the downsized fair count have a point; the nonprofit Center for an Urban Future, which researched the fairs in 2006, called for vendors to sell "more interesting" products to justify the transit headache they cause.
While the sea of mini Statues of Liberty and hot dogs can be too repetitive, just across the Brooklyn Bridge and beyond lie some fairs that push anything but everyday products.
Street Fairs Work Everywhere
New York isn't the only city where vendors bank on revenues from street fair traffic.
DC Emporiyum has exploded exponentially in size since launching four years ago. This past weekend, a record 7,000 attendees came through the annual food and drink event in an up-and-coming industrial area of D.C. There, they perused offerings from 95 vendors based all over the Mid-Atlantic and beyond, in Detroit, Charleston, California, Brooklyn, Vermont, and Pennsylvania.
The fair model has to be right in order for vendors to get the most bang out of their buck, instead of just dishing out freebies.
"This is a way for vendors to make back some of the cost it takes to participate and even sometimes make more," says Sue-Jean Chun, an Emporiyum organizer. "It is hard to get all these types of businesses and products under one roof so fairs and events like The Emporiyum are crucial."
Even if New York ends up passing regulations that downsize future fairs, the face-to-face shopping experience will likely never go extinct.
"New Yorkers will always find a way--so even if they proposal gains steam, there will be ways for customers and proprietors alike to get together and have fun festivals and markets in other spaces," says Byrnes. "So the idea of having pop-up markets won't go away."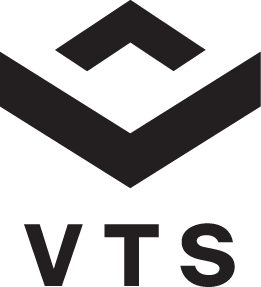 Henry Updegrave is a former member of the VTS team.