Sun Shines on Pacific Northwest Retail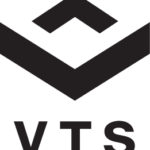 Despite concern about the retail sector of commercial real estate right now, those looking for positive news need look no further than the Pacific Northwest. The region's two biggest cities, Seattle and Portland, Ore., are both U.S. retail-fundamental strongholds.
Seattle retail
The first-quarter retail vacancy rate in the Seattle area came in at a strong 3.71 percent, down from 3.72 percent the same month-ago period, according to Kidder Mathews. Net absorption has been on the upswing for five years in a row. At the same time, rents shot up 5.4 percent from 2016's first quarter, with rents ranging from $40 per square foot to $80 in the Seattle CBD. Whole Foods has two stores in the works in the metro area, other chains are opening, and there are several major urban infill commercial real estate developments underway in Seattle, many of which employ significant retail components.
Portland retail
Oregon's largest city also has bright retail fundamentals. Portland's year-on-year retail vacancy rate stood at a respectable four percent, down from 4.3 percent during the same period in 2016, says Kidder Mathews. During the same year-over-year time frame, rental rates jumped 5.9 percent, reaching $18.55 per square foot. There was $51.2 million in Portland-area retail-asset transactions, but more impressive is that the average price per square foot during the first quarter was $232, a leap from $189 in Q2 2016. At the end of the quarter, there were 22 projects under construction with planned retail space.
Embracing experiential retail
"Experiential retail" is a major buzz phrase in the industry right now. Two of the most notable examples of this concept – Starbucks and Costco – are based in the Seattle area. Both are cases in point for this type of shopping, which brings people into stores for more than just a transaction at a register, even when it's less of a hassle to purchase many goods from a computer or mobile device.
There were independent coffee shops all over the country where people came to linger for the social experience just as much as a beverage before Starbucks became a national phenomenon. But Starbucks brought what is essentially that same concept outside of urban streetscapes and into malls and suburbs. Though a totally different business, Costco also creates an experience that brings people into stores. Consumers are looking for new products that might have come in stock (sometimes called "treasure hunting"), and enjoy trying the various free food samples. For many, going to Costco and looking at items is an experience beyond the transaction. These ideas were brought to this region during their beginning stages of growth, and are embedded into the mentality of shoppers in the Pacific Northwest.
Foodie/indie business towns
Both Seattle and Portland are known nationally as culinary destinations, making their restaurant scenes very vibrant. Portland's food-truck craze arguably started the national trend of mobile-restaurant clusters in cities around the country, which undeniably drives traffic to nearby retail stores. Seattle's Pike Place Market has long been a downtown institution that merges food shopping, eating and entertainment. Independent restaurants of various cuisines, at several price points, have also long thrived in both cities.
The same goes for independent retail stores and local chains. In a pharmacy sector ruled by the likes of CVS and Walgreens, Seattle-based Bartell Drugs, which has been around since the 1800s and has 65 locations around the region, is still opening stores in spite of the mega competition it faces because it has such a strong local following. Powell's Books, with a handful of locations around Portland, has a following not just around the city, but nationally. Additionally, both cities have one-off independent boutiques of all types that generally do well despite competition from national chains.
Employment and population growth
Apart from the aforementioned locally based corporations, Amazon and Microsoft are headquartered in the Seattle area, while Boeing has major operations in the region. Nike and Columbia Sportswear are based in the Portland metro area, which also has a strong aerospace industry. Both also have extensive healthcare and educational networks.
About 200,000 new jobs were created in the Seattle area over the last four years, according to Marcus & Millichap. This bumped up the number of households there by 100,000, and incomes shot up 17 percent. An uptick in incomes and population growth has also given Portland a big boost, says Marcus & Millichap.
And though those "best places to live" in the United States lists are not exactly scientific, both Seattle and Portland usually end up on those summaries.
The Future Holds Continued Promise
There are a number of reasons why retail in the Seattle and Portland metro areas should continue to thrive. Geographically, Seattle is a tough place to build more commercial real estate product because it is surrounded by water, unless someone decides to start building malls on barges. Meanwhile, in Portland, two major rivers somewhat serve as city borders, also creating challenges, at least in the city limits.
Additionally, Amazon, the supposed grim reaper of brick-and-mortar retail, is opening physical stores, with two of its current six Amazon Books locations each in Seattle and Portland. Amazon is also planning grocery stores and other types of box retail, most of which will get initially tested in Seattle.
With limited new possible supply, growing economies and populations, a customer base willing to try new concepts and strong major companies, there is no reason to think that retail real estate in this area of the country won't continue to thrive.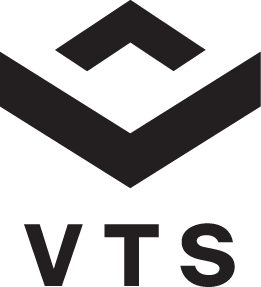 Ian Ritter is a veteran business journalist who has covered the retail and commercial real estate industries for more than a decade. He has held high-level editorial positions at GlobeSt.com and was formerly an editor at the International Council of Shopping Centers magazine SCT. He is a regular contributor to VTS' blog and is also online content manager for the engineering firm GRS Group's blog. Over his career, Ritter has written for several publications and holds a Master's degree in Journalism from Columbia University.