Tech Giants Leading the Charge Toward Smart Cities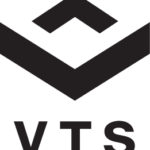 There is a lot of talk about smart cities that are being built, or in the works, and it could spell big changes for the commercial real estate industry.

Just as Amazon is changing the face of CRE with its purchase of Whole Foods and its expansion into other areas of physical retail real estate, as well as planning a second headquarters that will likely have smart-city elements, certain firms and organizations are now rethinking how an entire community can be built from scratch.
If they have a successful hunch, it could drastically change how offices and shopping/entertainment environments are developed in the future, and the players being mentioned for these prospects are not small names.
Bill Gates zeros in on the Phoenix area
In the case of Microsoft's co-founder and former chief executive, the focus is a planned community called Belmont. Bill Gates is dropping $80 million through an associated firm he owns called Cascade Investment for a high-tech city located in the metro's West Valley area, near the City of Tonopah.
The city is planned to have the general population size of nearby Tempe, which clocks in at just over 180,000 residents.
The focal point, according to investors, is to build infrastructure from the ground up and rethink how a city is built. This will be done by unconventional zoning, which will reportedly mix residential, data centers and other commercial uses in a less divided format than seen before in other locales. In addition, transportation will be more focused on electric cars, pedestrians and cycling. Ground-level dining and shopping should likely be a concentration if the plan comes to fruition.
Microsoft plans a city at its headquarters
Not to be outdone by its founder, Microsoft also has a smart city plan in the works at its headquarters campus in Redmond, Wash.
Though it will mainly be for employees, the redeveloped area will also have room for 8,000 others in addition to its 47,000 workers. Initial plans include 131 buildings making up separate "neighborhoods." Scattered throughout that will be retail outlets and cafes, open space for recreational activities (including cricket!) and its own light rail transportation center that is set to coincide with the opening of a new regional light rail station in 2023.
Alphabet likes Toronto
Meanwhile, Google parent Alphabet has designs on a section of the Toronto waterfront. Sidewalk Labs, Alphabet Inc.'s urban innovation organization, will spend $50 million in the Quayside neighborhood, where the firm will relocate its Canada headquarters, with about 1,000 employees.
The site, totaling 800 acres, will be focused on environmental sustainability, with an emphasis on waste reduction and pedestrian and public transportation. It would also obviously include office space, but new retail and residential development that is billed as being more affordable than current schemes.
Called Sidewalk Toronto, the mixed-use development will also have offices for companies other than Alphabet, with the encouragement of startup firms opening their doors. On the retail end, the pedestrian focus will also lead to street-level shops and restaurants.
Smart cities are already overseas
There are already smart cities in operation, with a majority of them in Europe.
However, one of the most impressive, which includes a serious commercial real estate undertaking, can be found in South Korea, just south of Seoul.
New Songdo City, in the Incheon area, is only half built so far, but it already boasts 30,000 residents and is reportedly home to 33,000 jobs. Its 1,500-acre International Business District is focused on having lower emissions than the typical city, as well as green space comprising over 40 percent of its total area.
Started in 2005, the Songdo is planned for a formidable total of 45 million square feet of office, 10 million square feet of retail, as well as plenty of residential and hotel space.
It looks like smart cities that are environmentally sustainable and tech-focused are here to stay, and commercial real estate developers will likely capitalize on this trend.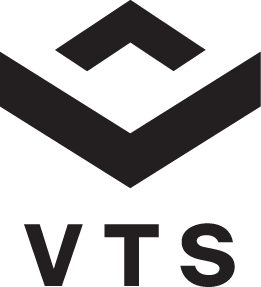 Ian Ritter is a veteran business journalist who has covered the retail and commercial real estate industries for more than a decade. He has held high-level editorial positions at GlobeSt.com and was formerly an editor at the International Council of Shopping Centers magazine SCT. He is a regular contributor to VTS' blog and is also online content manager for the engineering firm GRS Group's blog. Over his career, Ritter has written for several publications and holds a Master's degree in Journalism from Columbia University.