Tech Heavy Cities Rule U.S. Office Market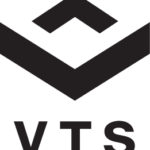 It's probably not much of a surprise in the current economy that cities with a strong technology firm presence have the best-performing office markets in the United States.
In its 2018 Office Investment Forecast, brokerage firm Marcus & Millichap listed, in order of performance, 46 of the country's office markets, and the top five are all extremely tech heavy.
The seemingly unending strength of this industry, as well as other factors such as corporate tax cuts and a lack of over building paint a strong national commercial real estate office sector for the country as a whole in the coming year.
The top five
As it has in many commercial real estate performance lists in the last year, Seattle took the top spot in the report. Besides being the headquarters city of Amazon, which occupies 8.1 million square feet in the metro area and is looking to grow to 12 million over the next five years, Google, Facebook, Uber and other firms are looking for big chunks of space. Vacancy was at 9.6 percent at the end of the year, one of the lowest in the country.
Boston, which came in second, has also gotten a lot of office-market attention lately. The familiar Amazon is adding 2,000 workers to the Seaport District over the next few years, and the city is on its HQ2 shortlist. Boston is also home to notable tech companies such as Wayfair, LogMeIn and TripAdvisor. Coupled with biotech and financial services companies, the vacancy rate there ended at 11.4%.
San Francisco, obviously a tech mecca, came in next. With unemployment the lowest since 2000, vacancy was at a very low 9.9%. Tech companies reportedly leased three million square feet in San Francisco last year. Among them were Amazon (of course), Dropbox, Facebook, Google and others.
Portland, Ore., held on to its 2017 fourth-place ranking. Attracted to its lower rents than other major West Coast cities, companies brought the city's vacancy rate to a very low nine percent. Amazon recently took a block of space downtown. Dubbed the Silicon Forest, Intel, Apple and others have a major presence. Plus, the area is home to Nike.
San Jose, arguably at the center of the world's tech capital, was in first place last year but slid to fifth. Vacancy rose a bit, hitting 13 percent because of all of the new product hitting the market – 8.4 million square feet in 2017 and 3.4 million more on tap. Facebook and Nvidia both took up space and Apple recently completed its new headquarters.
Tampa's jump
Florida's Tampa-St. Petersburg markets were a surprise in the Marcus & Millichap report, rising to ninth place in the country from 18th in 2017. Vacancy came in at an extremely low 9.7%, due to less construction during a period of increased tenant demand. Among the larger outfits expanding include AAA and USAA. There is now a $3 billion development plan to rebuild Tampa's downtown in the works, which is set to add two million square feet of offices, among other uses. Additionally, developers are planning several mixed-use office towers around the area to meet tenant demand.
Overall office forecast
Marcus & Millichap is bullish on the overall office sector of commercial real estate due the country's low unemployment rate, now standing at 4.1%. Corporate tax cuts, the firm said, could lead to more hiring, payroll growth, and company expansions.
Meanwhile, property fundamentals should remain favorable nationally because there is a lack of construction in many markets compared to prior years. Additionally, the suburbs, which fell out of favor early post-recession compared to traditional CBD's, are making a comeback.
All of this, mixed with more expected office-transaction activity as the year continues, spells for the sector having a good run.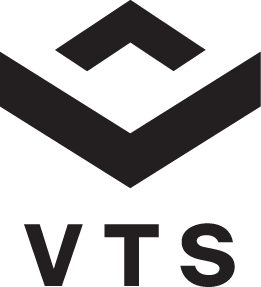 Ian Ritter is a veteran business journalist who has covered the retail and commercial real estate industries for more than a decade. He has held high-level editorial positions at GlobeSt.com and was formerly an editor at the International Council of Shopping Centers magazine SCT. He is a regular contributor to VTS' blog and is also online content manager for the engineering firm GRS Group's blog. Over his career, Ritter has written for several publications and holds a Master's degree in Journalism from Columbia University.