The 10 Tallest Global Office Towers Opening in 2018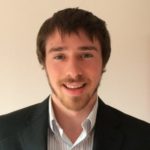 The world's skylines are getting taller. Developers are going vertical to make the most of saturated business districts in top global cities, and a new batch of supertall office buildings are preparing to open their doors.

Yet the world is not getting taller at an equal pace. Data from the Council on Tall Buildings and Urban Habitat shows that China boasts the largest number of supertall office towers nearing completion, and of the top ten, only one is in North America.
From Beijing to Philadelphia, these are the tallest office buildings set to open in 2018.
1. Goldin Finance 117, China
The only office building set to open next year taller than One World Trade Center, Goldin Finance 117 rises 1,957 feet above Tianjin, China. Originally scheduled for completion in 2014, numerous delays pushed that date back to 2018, but this time it's expected to open on schedule. The tower boasts a diamond-shaped observation deck atop the 128th floor and will house both office and hotel space.
2. China Zun Tower, China
Modeled after an ancient ceremonial wine vessel, this building will form the centerpiece of Beijing's extended central business district. Structurally topped out at 1,732 feet, China Zun Tower stands 108 floors above the city and is already the tallest building in Beijing. The Chinese government recently stalled construction citing security concerns, reportedly because visitors on the observation deck may be able to see into the nearby compound where Communist Party leaders live and work. While it's unclear when construction will resume, the building is still expected to open in 2018 and offer 60 floors of office space.
3. Lakhta Center, Russia
Designed by British architect Tony Kettle, upon completion this supertall will tower 1,516 feet above St. Petersburg, Russia, and become the tallest building in Europe. Construction was originally planned close to the historical center of St. Petersburg, but objections from the UNESCO World Heritage Committee convinced developers to relocate it to the city outskirts. The building will offer 86 floors of office space and leisure facilities.
4. Suzhou IFS, China
This 98-floor supertall is nearing completion in the Chinese city of Suzhou. It will rise 1,476 feet above the city and offer a mix of office space, hotels and apartments. Designed by NYC-based architecture firm Kohn Pedersen Fox for The Wharf (Holdings), construction began in 2012 and is scheduled for completion in 2018.
5. China Resources Headquarters, China
Locally known as the Spring Bamboo, China Resources Headquarters stands 1,288 feet above Shenzhen, China, and is expected to open early next year. Also designed by Kohn Pedersen Fox, this building will offer 66 floors of office space and become the third tallest building in Shenzhen. It's designed to accommodate a variety of office types and functions, from smaller boutique offices to a "sky hall" on the top level reserved for corporate events.
6. Capital Market Authority Tower, Saudi Arabia
This office tower topped out at the 76th floor in 2014, making it the tallest building in Riyadh, Saudi Arabia. Forming the centerpiece of the King Abdullah Financial District, the tower rises 1,263 feet above the city and uses a solar control system to moderate the impact of the sun. Upon completion it's expected to achieve LEED Gold certification thanks to numerous efficiency measures aimed at managing heat and reducing cooling costs.
7. Nanning Logan Century 1, China
Offering a mixture of office and hotel space, construction began on this tower in 2013 in Nanning, China, and is expected to finish in 2018. The 82-floor building is designed to resemble a blossoming flower and is structurally topped out at 1,251 feet. The design uses aluminum fins along the façade to reduce solar heat gain, and as a finishing touch, the exterior glass will be tinted white and grayish-blue.
8. Hanking Center Tower, China
The second building in the Chinese city of Shenzhen to make the list, Hanking Center Tower rises 1,148 feet above the city and is expected to open next year. Most of the tower's 73 floors will be devoted to office space targeted at emerging tech companies. Complete with five sky gardens, glazed lobbies and a central atrium flooded with natural light, the building promises to provide tenants with plenty of communal space to share ideas.
9. Shimao Hunan Center, China
The seventh and final Chinese building to make the list, the Shimao Hunan Center is currently under construction in Changsha, China. Construction began in 2014 and is expected to finish sometime next year. The building will rise 1,138 feet above the city and offer the majority of its space for office use.
10. Comcast Technology Center, USA
The only North American building to make the list, the Comcast Technology Center is under construction in Philadelphia and will stand 1,121 feet above the city upon completion. Designed by British architecture firm Foster + Partners, the center will offer some 1.33 million square feet of rentable office space and over 230,000 square feet of hotel space spread across 59 floors. When it opens its doors next year it will be the tallest building in the Western Hemisphere outside of NYC and Chicago.