The 4 Transit Projects You Need to Know About in 2017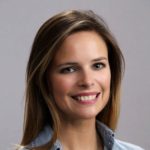 Director, Content and Communications, VTS
Transit projects are pumping billions of dollars into local economies. At the same time, existing and planned transit projects are carrying more weight in influencing location decisions for businesses and residents alike, and are serving as catalysts for new transit oriented development (TOD) projects.

According to the Transport Politic, new rail and bus routes are being built in virtually every large metropolitan area in North America. An estimated $80 billion in projects are currently underway in the U.S., Canada and Mexico that will create almost 800 miles of new transit infrastructure that will serve millions of daily riders. And there are even more projects in various stages of planning and pre-development that have yet to start construction.
Even before President Trump was elected and promised to spend $1 trillion on improving the country's infrastructure, voters came out in force to support new transit investment. The November election was a historic year for transit proposals on the ballot with a record $200 billion in potential transit investment projects in 23 states. Fifty five of the 77 measures proposing transit-supporting taxes were approved.
Some of the metros with notable projects moving forward include Los Angeles, Seattle, Indianapolis, Raleigh and Atlanta. Los Angeles County approved a staggering $120 billion for transit improvements, while Seattle approved nearly $54 billion in funding for transit expansion throughout the metro. Many of these developments will take shape over the next 10 to 20 years.
In the meantime, here is a look at a few of the notable transit projects that will have a more immediate impact with opening dates this year.
1. New York City
Phase one of New York's 2nd Avenue Subway line opened in January. The new line runs between 63rd and 96th streets under Manhattan's Upper East Side. This is the first major MTA subway expansion in 50 years and phase one cost an estimated $4.5 billion to build, according to Next City. The full 2nd Avenue line will be built in four segments and the environmental assessment for phase two is expected to begin in 2018.
2. San Francisco
The Bay Area Rapid Transit (BART) authority is expected to finish its extension of the Richmond-Fremont line this year. The extension adds 5.4 miles of track and a new station to the south of its current terminus in Fremont. The project has run into a number of delays, and BART has not set a specific date other than to say that the line will open sometime this year, according to the latest update from Mass Transit magazine.
In addition, Bay Area voters reportedly approved about $14 billion for several transit-related projects, including $3.5 billion to overhaul the city's aging BART system. Funds also will be allocated to provide new buses for AC Transit, improvements to Caltrain, new express lanes in Santa Clara County and sidewalk and road repairs in Albany and Mill Valley.
3. Charlotte
Charlotte is set to open its new Blue Line light-rail extension in August, according to Next City. The $1.1 billion project will add 9.6 miles of track and 11 new stations that will run northeast from downtown to the University of North Carolina campus.
4. Richmond, VA
In Richmond, construction is underway on the Pulse, the city's first bus rapid transit system. The system features 10 compressed natural gas-fueled buses, 14 stations with 26 platforms that will run along a 7.6-mile stretch through downtown from Willow Lawn to Rocketts Landing. The Pulse is scheduled to begin operation in October 2017, according to the Richmond Times Dispatch.