The 7 Data Points Every Owner Needs to Drive Leasing Performance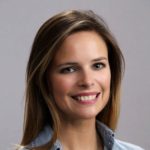 Director, Content and Communications, VTS
Data is playing a more significant role in organizational decision making than ever before.

Nowhere is this more evident than in world-leading digital giants like Amazon, Netflix and Google. Netflix, for example, would never go forward with a series like the $100 million "House of Cards" because they have a gut feeling that it will be a hit. Rather the decision is made based on a vast amount of data about subscriber preferences, collected and analyzed over time.
Commercial real estate is no different
There is a huge opportunity for commercial real estate owners to become truly data-driven in how they approach the leasing process, optimizing the way they attract, acquire and retain tenants.
Up until recently, many landlords and portfolio managers have only been able to record data at the building level. Even then, this data is spread across numerous disparate places – such as emails, different spreadsheets and PDF documents – making it almost impossible to view in aggregate or draw any actionable insight. To further compound the issue, this data is often outdated as soon as it's compiled, making it difficult to use for strategic leasing decision-making.
This is changing
Thanks to the technology solutions that have recently become available, landlords are now able to view incredibly valuable data at a portfolio-wide level, in real time. This has massive implications for landlords of all sizes, and across all asset types.
With insight at this level, landlords can now use portfolio data to better position assets based on real-time tenant demand, optimize lease conversion and ensure high-quality tenants are retained. This insight can also be used to make strategic portfolio-level decisions around asset acquisition and disposition.
Ultimately, a data-driven approach sets up landlords to make more informed, strategic portfolio decisions that drive higher returns. This approach also allows leasing teams to monitor real-time leasing conditions, giving them the ability to capitalize on trends proactively, while also mitigating risk if challenges arise.
So, what are the actual data points landlords need to use to optimize leasing?
For many landlords, access to this real-time information presents a new challenge – how do they actually distill this information to gain true, actionable insights? The key is to keep things manageable. To that end, here are the seven data points that landlords can hone in now on to optimize the leasing process:
DEMAND
What factors are driving real-time tenant demand?
#1: Tenant Demand by Industry & Space Requirement
#2: Tenant's Proposed Price Per Square Foot
DEAL VELOCITY
How much deal activity are we seeing?
#3. Average Number of Tours Per Month Per Available Space
EFFICIENCY
How efficient are we at moving deals through the leasing pipeline?
#4. Tours to Leases Executed Cycle Length (Days)
#5. Tours to Leases Executed Conversion Rate (%)
LEASING SPREAD
Are we improving our rents?
#6. Leasing Spread Delta
RETENTION
How well are we retaining tenants?
#7. Tenant Retention Ratio
Learn more about how you can put these data points to work to drive leasing efficiency by reading this free eBook.