The 7 Types of Retail Buildings and Tenants for Commercial Real Estate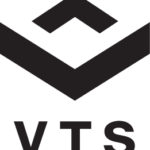 There are a lot of misconceptions about retail assets, especially when it comes to what different product types are called.
For example, the mainstream media, as well as the general public, likes to refer to certain properties as "strip malls." Well, technically, not only is there no such thing as a strip mall, but it's actually an oxymoron, which you will see in a minute.
We are going to geek out, with some help from the experts at the International Council of Shopping Centers, and give an abbreviated tutorial on what the proper names really are.
1. Malls
These properties are probably the easiest to identify on the retail landscape. The shopping areas of malls are typically enclosed, with the majority of the stores under a roof (although several malls do have outdoor components). They often have department stores and movie theaters, and are heavy on apparel tenants.

Malls also traditionally have food courts, though now full-service restaurants and other uses are becoming more common. Their sizes generally start at 400,000 square feet, and the limit of how large they can be is still undetermined. So far, the largest is New South China Mall, in Dongguan, totaling 7.1 million square feet in gross leasable area.
2. Lifestyle centers
A property type that started gaining widespread popularity in the 1990s, lifestyle centers are essentially malls without roofs, but not necessarily with a department store as an anchor. With a similar in-line tenant lineup, usually on the upscale end, lifestyle centers range between 150,000 square feet and 500,000 square feet, though they can go larger. Lifestyle centers can also be characterized by offering full-service-dining options.
3. Factory outlets
Often incorrectly called outlet malls (a vast majority aren't enclosed), most people can identify an outlet center. They're known, of course, for outlet stores run by name brands, ranging from mid-priced to luxury. Food options are usually limited. Factory outlets run between 50,000 square feet and 400,000 square feet, but can also go larger.
4. Power centers
At 200,000 square feet and up, these are generally the home of big-box stores, such has discounters, home-improvement retailers and the large specialty chains. Think Walmart, The Home Depot, Best Buy, and Dick's Sporting Goods. Fast-food chains and other eateries are often found on pad sites in their parking lots.
5. Community centers
These usually get thrown into the category of what people refer to as a strip mall. Community centers are the range of between 125,000 square feet and 400,000 square feet. These properties usually have a grocery store and can also have a discounter and large specialty shops mixed with convenience retailers, such as drugstores.
6. Neighborhood centers
A smaller version of community centers. These are typically referred to as grocery-anchored properties, along with other convenience retailers. They run up to 125,000 square feet.
7. Convenience centers
These are very small properties that are less than 30,000 square feet, and filled with, well, convenience-based retailers, such as dry cleaners, nail salons, drug stores and other types of shops where customers are looking for a quick purchase or service.
Other Retail Tenant Types
These are the types of retail buildings that don't fit well into the above categories, but are a very important part of this commercial real estate sector. They include urban retail, from the high-end stores on Manhattan's Fifth Avenue, to the different types of service stores that are found in high-density walking neighborhoods that don't have store parking.
Another category is retail in mixed-use developments, where shops and restaurants are typically found below offices and multifamily. Finally, there is retail specifically geared toward tourists and travelers that can be found in and around vacation and entertainment destinations, and airports.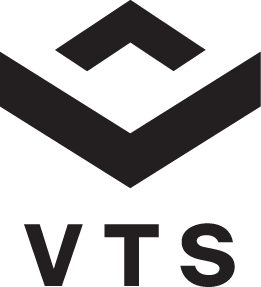 Ian Ritter is a veteran business journalist who has covered the retail and commercial real estate industries for more than a decade. He has held high-level editorial positions at GlobeSt.com and was formerly an editor at the International Council of Shopping Centers magazine SCT. He is a regular contributor to VTS' blog and is also online content manager for the engineering firm GRS Group's blog. Over his career, Ritter has written for several publications and holds a Master's degree in Journalism from Columbia University.