The Increasing Importance of Digital Connectivity in Commercial Property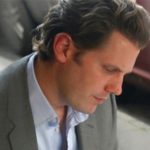 Founder, The Digital Marketing Bureau
Connectivity and the digital infrastructure of our built environment is fast becoming one of the most valuable assets that a piece of commercial property can boast.
Why is connectivity so important? And is the UK's built environment prepared for the digital future?
Connectivity, connectivity, connectivity
Almost every aspect of modern business is now reliant on good connectivity. My team and I at TDMB work entirely on the cloud. If, for some godforsaken reason, the internet went down, we would be unable to do many of things that need to be done. It's the same for more or less every company in the country.
Because of this, companies are now paying very close attention to the digital infrastructure of prospective office spaces. Increasingly, connectivity is being favoured over location, I mean, who really needs to have an office in the West End anymore? I, for example, am a member at the Institute of Directors, a beautiful office location in the heart of London, but I do more work from my dining room table.
Incidentally, it is the connectivity of a building that will actually drive this flexibility in the future of work. Only in a building with superb digital infrastructure will we be able to connect to the mothership.
However, one has to consider the physical built environment when looking for ways to improve the digital one. The City of London was built off the back of WW2; a time when personal car ownership was our nation's greatest symbol of hopeful prosperity, a time when buildings were built or rebuilt to withstand bombs falling from the sky; those thick walls are good for absorbing impact, but even better at absorbing WiFi signal. New build developments can be built in such a way that they are agile and fluid in the face of digital change.
As Google put it when talking about their Toronto smart city, they can be built 'from the internet up'. But the existing architecture of a city, preparing that for the digital transformation is an entirely different story. The property industry should listen closely to anyone who comes along with a potential solution, because it's going to require a set of skills that very few people can boast to have.
UK connectivity = thumbs down
The UK is at a vital point in time. Because of the political and economic uncertainty of Brexit, the government needs to be doing everything it can to ensure that we remain attractive to domestic and foreign industry and business. So it's somewhat galling to know that our average broadband speed is significantly slower than the rest of Europe.
Back in 2010, the coalition government pledged that, by 2015, the UK would have the best superfast broadband network in Europe. In 2012, they adjusted that to the less ambitious best superfast broadband of any major European country. However, in 2017, we find ourselves ranked 9th in Europe and 15th globally in a list of nations with the best connectivity.
This shabby performance can be wildly aggravating for all of us in our everyday lives, but, more importantly, it hinders our performance in competitive global business. If we continue to offer lacklustre connectivity, we will fall further and further behind the pace. In this period of political and geographical uncertainty, falling behind, even just a little, is incredibly bad news.
So it's heartening to hear about WiredScore, the digital connectivity transparency certification platform, setting up shop in Ireland, where 11 clients and 2.75 million sq. ft. have already achieved Wired Certification. In the press release, announcing the Ireland launch, WiredScore spoke more about their motivations:
"We believe WiredScore will enhance Ireland's reputation as a great place to invest and to do business, driving the creation of new jobs and greater opportunities. We can help to attract companies, some of whom may be considering relocation because of Brexit, to come to Ireland by providing transparent, globally recognised connectivity ratings to potential office locations."
That's a very important statement; help to attract companies, some of whom may be considering relocation because of Brexit. The issue of connectivity is vital to solidifying a secure future for UK real estate and wider business interests.
"...reliable internet connection is a top priority for Irish businesses with three in five telling us that the quality of internet connection was the main consideration for their company when they chose their office space."
While I am delighted to see WiredScore spreading through Europe, championing the vitality of strong connectivity, it does little to help the UK's poor broadband performance. In fact, Wired Certification simply highlights the buildings that perform best, the 'best' in the UK is still far behind the 'best' in other European countries. So, while Wired Certification does help raise the profile of connectivity, it still offers the most benefit to the owner/landlord, that's why they're coughing up the cash to get the rating in the first place.
I spoke to William Newton, President and EMEA MD at WiredScore and he told me why he thought connectivity is so important:
"At its heart, connectivity ends up being the gateway to most of the changes that we're going to see in how people work, AR, VR, etc".
To support that claim, he pointed me in the direction of this superb article, which asks some very prominent figures what they think the future of the office will look like:
Tanya Woods from Soho Works says we're heading towards "a society that wants and needs more choice, autonomy and independence in their working life."
Tamara Brisk, Managing Director of Wiredscore France, says that "research about how to best unlock our mental capacity and manage the speed and ubiquity of information will make us more productive", and that connectivity will "become as important as location and price in the choice of an office. Excellent, reliable connectivity will become standard."
All of these visions, including Lord Norman Foster's vision of green working, are entirely reliant on the UK having strong, reliable and superfast connectivity. At the moment we don't and so the world of technology is having to either be clever, or simply make do. We can only hope that the government makes available the resources that we desperately require to ensure that the UK remains a dominant global economy.
Once again, commercial property is playing a central role in the future success of our nation. But, should William's point be true, about connectivity becoming the gateway to future technologies, a fascinating subject worthy of an article itself, surely we need to place more and more emphasis on highlighting the buildings that support the future infrastructure needed for us all to succeed.