The Interest Rate Conundrum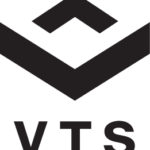 Well, it looks like uncertainty about interest rates isn't going anywhere.
Last week, the Fed chose to leave interest rates unchanged at the current rate between 0.25 and 0.5 percent — despite previously indicating there would likely be a rise. The decision was attributed to concerns about the stock market, low oil prices, and international economic turmoil. This happened despite the Fed admitting that housing, consumer confidence and hiring were all on the upswing domestically.
The ironic thing is, after all of the worry surrounding another hike, the stock market dropped following the news that rates won't go up.
What do unchanged rates mean for the industry?
Many industry pundits reported that a rise in rates would not have been the worst thing for CRE. Harvard economist Martin Feldstein pointed out that an increase would likely help the industry's perceived bubble by tightening prices. But many CRE professionals have been preparing for this correction and have expected rises for months now, reportedly working the possible rise into their deals.
 Still, that doesn't mean the commercial real estate industry wasn't concerned about a jump in interest rates. An interest-rate jump could have meant a rush for refinancing assets, and property values could have decreased. It would also be more difficult to get certain loans, especially for construction and financing that are considered higher risk. This could lead to less CRE demand for transactions, as property prices might wane.
Several CRE professionals also recently pointed out that strong job and economic fundamentals in the industry, and a lack of new supply, are creating a major commercial real estate construction boom. A rise in rates could cool off the boom moving into 2016. Uncertainty remained in whether the correction would happen and how long the recent good times could last.
From an international perspective, the interest rate game is playing out quite differently. The Bank of Japan, and several countries in Europe are installing negative interest rates, which has given a bump to commercial real estate properties in those locales. It has also been reported that low interest rates in the United Kingdom have helped Land Securities, widely considered to be the biggest U.K.-based REIT. Such trends might give commercial real estate followers some idea of what US-based REITs could see as a result of no change in domestic rates, at least for the time being.
What's in store?
Some economists believe that the Fed will still increase interest rates in March. Whether it be political elections, interest-rate increases, or other factors, it gives commercial real estate investors pause. The main problem is uncertainty about what the future brings. It's hard to make investment decisions based on total speculation of the future of the global economy. It would be nice if the Fed could figure out something soon, so at least one outside factors could bring a bit of certainty to the industry.
Stay tuned to see what actually happens…if anything.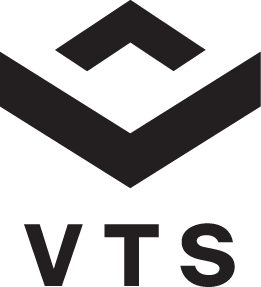 Ian Ritter is a veteran business journalist who has covered the retail and commercial real estate industries for more than a decade. He has held high-level editorial positions at GlobeSt.com and was formerly an editor at the International Council of Shopping Centers magazine SCT. He is a regular contributor to VTS' blog and is also online content manager for the engineering firm GRS Group's blog. Over his career, Ritter has written for several publications and holds a Master's degree in Journalism from Columbia University.