The Shifting Role Of Brick-And-Mortar Retail: Enter Omnichannel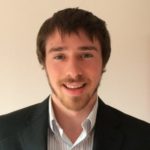 These days it seems everybody loves talking about the death of brick-and-mortar retail. While it's true we've witnessed record levels of bankruptcies this year, that doesn't mean brick-and-mortar is becoming obsolete.

A recent BigCommerce survey found that, while e-commerce has grown rapidly and is now as commonplace as traditional shopping, Americans are still visiting physical stores. In fact, Americans are spending a larger share of their shopping budget in-store than they are online. At the same time maintaining a physical presence is a critical component of any complete omnichannel strategy. From Amazon's takeover of Whole Foods to Nordstrom's new concept store in Los Angeles, brick-and-mortar retail is not dying; its role is shifting.
Brick-And-Mortar isn't on its deathbed
Younger Americans tend to be more interested in e-commerce, but older generations usually opt to make purchases in-store. That's according to data from BigCommerce's survey, which said 67% of Millennials and 56% of Gen Xers prefer searching and buying online, compared to only 41% of Baby Boomers and 28% of seniors. And while demographic trends certainly favor e-commerce, interestingly respondents said they spent only 36% of their shopping budget online. This trend even holds for Millennials, e-commerce's strongest supporters, who spent only 44% of their budget online.
Beyond sales figures, brick-and-mortar helps strengthen a brand's image and build trust. While this dynamic benefits retailers in all markets, it's especially important for rural consumers. Nearly 40% of rural shoppers said they are wary of shopping online due to privacy concerns. Just over 19% of Americans, some 60 million people, live in rural communities, and brick-and-mortar is a critical ingredient for any brand hoping to tap their wallets.
Connecting the dots
From a sales perspective brick-and-mortar remains critically important, but the data suggests that won't last forever. Between Q3 and Q4 of 2015 online sales jumped 32%, and by 2020 experts forecast e-commerce sales will reach $523 billion. If brick-and-mortar was only about sales, it might be true that in the next few years the sector would become obsolete. But it's not only about sales; brick-and-mortar plays a critical role in omnichannel retail strategies.
"The in-store draw is still an important one for many merchants. In fact, many of the most successful retailers are omnichannel commerce businesses, meaning they have both online and brick-and-mortar stores," said BigCommerce.
Ultimately, the reason for that is connected to how and why people make purchases. Today, that process is more complicated than ever. For example, a watch on display may catch your eye as you walk down the street. When you get home you may look the watch up on Amazon, read reviews and decide to buy the watch. On your way home from work the next day you could pass a store offering the watch on sale, and instead of buying it from Amazon that night as you had planned, you decide to buy it immediately.
Many consumers use multiple channels to examine products before buying them, and putting products in the right channels drives sales. While brick-and-mortar does not capture as many direct sales as it used to, it forms a key part of the omnichannel chain. According to research from British Land, a physical store can boost a retailer's online traffic by 52% in six weeks. Retailers with less than 30 stores saw average web traffic jump 84% from local shoppers after opening a new shop. The world's top retailers know this, and some are already rethinking their relationship with brick-and-mortar.
Amazon and Nordstrom use brick-and-mortar to open channels
Amazon's massive Whole Foods buyout could transform how we view brick-and-mortar retail. The deal gives Amazon access to more than 400 physical stores in wealthy markets, and the e-commerce behemoth is already taking advantage of the omnichannel effect by offering its Echo and Dot devices in many Whole Foods stores.
Building on that synergy, Amazon enjoyed a quick sales boost after putting around 2,000 of the grocer's 365 brand foods on its website. E-commerce data firm One Click Retail said Amazon sold out of nearly all those groceries in just one week, with only 7% of the top 100 items still in stock.
Nordstrom is also using brick-and-mortar in creative ways to build the omnichannel experience. The retailer's newest store is set to open on October 3 in Los Angeles, and rather than offering its typical merchandise, the format will offer refreshments ranging from wine to espresso accompanied by professional stylists. Nordstrom Local will have no dedicated store inventory, and instead aims to bridge the online and in-store experience by using personal stylists to help customers pick clothes from the retailer's entire inventory. Once a customer decides on an item it will be shipped to the shop where they can try it on. There will even be an in-house tailor to take care of any necessary adjustments.
While it's too early to say what long-term impact Nordstrom Local and Amazon's purchase of Whole Foods will have on the retail ecosystem, it's clear that brick-and-mortar is far from dead. Physical stores continue to attract more sales than their online counterparts, and, looking ahead, creative firms are already finding ways to rethink how brick-and-mortar fits into building an omnichannel experience. There is no doubt that brick-and-mortar retail is changing, but rather than dying, it's being reborn.