The Top 7 CRE Events to Attend in March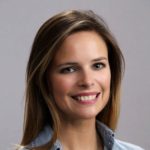 Director, Content and Communications, VTS
The commercial real estate events scene is heating up, with a slew of conferences happening across the globe. Here are our top event picks for March.
MIPIM
March 14 - 17, Cannes, France
Established in 1990, MIPIM aims to gather the most influential international property players from the office, residential, retail, healthcare, sport, logistics and industrial sectors for four days of networking, learning and transactions. With over 23,000 participants, 350 keynotes and speakers, and attendees from over 90 countries, MIPIM is arguably one of the best attended conferences on the international circuit. And its location on the French Riviera certainly makes it a very pleasant conference to attend!
Shoptalk
March 19 - 22, Las Vegas, NV
Shoptalk is a blockbuster retail and e-commerce event. It covers the rapid evolution of how consumers discover, shop and buy—from new technologies and business models to changes in consumer preferences and expectations. In its second year, ShopTalk is expecting over 5,000 attendees, including more than 500 CEOs, from the retail, real estate and technology industries. It also features a dynamic speaker lineup that features luminaries from leading brands, startups, media and the investment community.
ICSC Carolinas Conference & Deal Making
March 20 - 21, Charlotte, NC
Held annually, these deal making events see owners, developers, retailers, brokers, lenders, municipalities, property asset managers and product and service providers gather under one roof to exhibit, make deals and form successful business partnerships. This year's conference also features panel discussions including: the Do's and Don'ts of JV Deals for Real Estate Acquisitions, Recession Proofing Your Development and Investment Strategies, Retail Trends in 2017: How Landlords and Retailers Are Adapting, and a Capital Markets Update.
ULI Carolinas Summit
March 22 - 24, Raleigh, NC
Along with a number of interesting speakers and thought leadership topics, this summit gives attendees the option to choose from two mobile walking tours - one a tour through the revitalized South Park submarket, and the second an exploration of the boom in multi-family and public gathering places. ULI has one of the most inclusive demographics, likely due to it's sheer size - you'll find representatives from finance, development, transit, architecture, real estate graduate schools, and more.
Bisnow: The Future of Real Estate
March 30, London, UK
While everyone is familiar with the buzzwords of PropTech, IoT or Blockchain, and the like, does the CRE industry truly understand how to adequately deploy new technology? Research has proven that almost 70% of landlords and contractors either have no immediate action plan in place, or don't know how to respond to the PropTech trend at all. Bisnow's Future of Real Estate Event aims to bring together the most innovative & creative industry players who are already turning to new technological solutions to build smarter neighbourhoods and facilities that function more efficiently. Thought leaders will discuss how technology can add value to commercial developers as well as the wider spectrum of businesses in the property market.
CRE.tech LIVE: Commercial Real Estate Brokers as Change Agents
March 30, New York, NY
The March installment of this monthly series focuses on the reinvention of today's real estate broker. While the traditional value of a broker is market intelligence and comps, those things are now easily available to the masses. So how do you make money when everyone has easy access to all the information? This event will discuss the groundbreaking new technologies and best practices that can help brokers transform their real estate business and increase value and productivity. Who should attend? Any broker who wants to be a change agent.
Need further motivation? Our CEO, Nick Romito, will be opening this event in a coffee chat with prolific real estate tech blogger, Duke Long.