The 6 CRE Events to Attend this Spring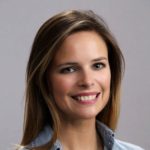 Director, Content and Communications, VTS
As the weather in the Northern Hemisphere starts to heat up, so too does the commercial real estate events circuit. There's a slew of events taking place over the second quarter - here's our take on some of the larger industry events you need to have on your radar.
2017 SIOR Spring World Conference
April 26-29, New Orleans
This gathering will see over 3,000 leading industrial and office brokers from around the U.S. gather together for three days of educational content and networking with fellow SIORs. The event's keynote speakers include Mary Matalin and James Carville, real estate economist Mark Dotzour, entrepreneur Johnny Cupcakes, and former Major League Baseball player Mike Robbins. The best part? This event overlaps with the famed New Orleans Jazz Fest, making it well worth it to extend your trip and stay the weekend!
ULI Spring Meeting
May 2-4, Seattle
This annual meeting brings together over 3,000 ULI Full Members, includingdevelopers, investment companies, architects, attorneys, consultants and planners, representing every asset type, including residential, retail, office, industrial and hotel/resort development. Not only will attendees be privy to world-class speakers and town-hall discussions on best practices, there will also be the opportunity to enjoy tours of some of Seattle's most exciting real estate projects. To note, if you're a ULI Associate member residing in the states of Washington and Oregon, you are also invited to attend.
NAREIM 20/20 Investor Summit
May 10-11, Chicago
This event sees thought leaders across real estate and investment management come together to discuss the future of real estate investment management. The aim of the summit is to provoke thought and introduce new ideas about where the industry is going and how best to lead the future of real estate investment management.
ICSC RECon
May 21-24, Las Vegas
Come May, the International Council of Shopping Centers' (ICSC) annual real estate convention, RECon, will kick off in Vegas. A not to be missed event for those in the retail real estate world, RECon will see more than 37,000 participants from 58 countries gather for deal making, networking, education and parties. This year's keynote speakers include Shark Tank's Barbara Corcoran, 23-Time Grand Slam Tennis Champion Serena Williams and Apple Co-Founder Steve Wozniak.
ULI UK Annual Conference
May 24, London
Hosted at the UBS headquarters in London, this conference will see influential companies from across the UK commercial property sector, including Tishman Speyer, Grosvenor, Prologis and more, come together to discuss the outlook for real estate, as well as game changers that have the potential to significantly impact the industry. This event provides a great opportunity to understand the big picture and participate in an open-debate with senior real estate professionals.
RealComm
June 14-15, San Diego
If you're gearing up to make a commercial real estate technology decision, this is the event you don't want to miss. With a focus on technology, automation and innovation for the commercial and corporate real estate and facilities industries, the event is designed to give building owners, developers, CIOs/CTOs, property managers, asset managers, facility managers and building engineers the technology tools they need to positively impact their companies' bottom line.