The VTS European Platform Expands to More Than 300M SF in the First Half of 2017
The first half of 2017 was a period of significant growth for VTS in the European market. There is now more than 300 million square feet being managed by local clients on the platform – this number represents 3x growth since the end of 2016 and sees in excess of 1,000 European users logging into VTS.
Commercial property leaders join the VTS platform
Over the first half of the year we partnered with more than 50 local European landlords, including Aberdeen Asset Management, Angelo, Gordon & Co., Derwent London, Kennedy Wilson Europe, Landsec and Marathon Asset Management.
"We are thrilled to welcome these leading European landlords to the VTS platform," said VTS UK Managing Director Charlie Wade. "They fully embody the future of commercial real estate and are driving forward instrumental change in our industry."
Agency teams across Europe sign up to leverage VTS
Major international players CBRE, Cushman & Wakefield, Knight Frank and Savills also signed-up to VTS in the first half of the year. Cushman & Wakefield International Partner Andy Tyler expressed his excitement to be on the VTS platform: "By helping our teams collaborate more efficiently and providing instant access to real-time market insights, VTS significantly enhances our ability to deliver the very best level of service to clients."
VTS named Proptech Company of the Year in the Property Week 2017 Property Awards
VTS is proud to have been awarded Proptech Company of the Year by Property Week. Voted for by the industry, this honor affirms VTS' commitment to partner with local landlords and agents to help solve their specific challenges, which will drive the European property industry forward.
A growing European presence
The VTS platform is now being used by agents and landlords alike in more than nine countries across Europe including England, Ireland, Norway, France, Italy, Poland, Germany, the Netherlands and Russia.
The VTS UK team expands
VTS welcomed Luke Armstrong and James King as UK Senior Directors earlier this year. They join our rapidly expanding London HQ and have been working to grow VTS' presence across Europe.
"It's incredibly exciting to see how VTS partners with clients to produce software that enables leading owners and advisors of real estate to save time, drive revenue and reduce risk," said Armstrong. "It's a phenomenally exciting time to be involved in a new way of thinking about real estate."
"What's struck me most since starting my role is the appetite from both landlords and agents to embrace technology," said King. "However, tech is only on their agendas where it delivers genuine, game-changing business improvements. This is great news for VTS."
Power new capabilities
In the first half of 2017, we doubled down on investing in the core VTS platform with a focus on delivering enhanced value to our European customers. Three of our biggest product enhancements are as follows.
The first is a brand new stacking plan that allows users to manage all their asset activity in an entirely new way. This update offers a more intuitive view of upcoming lease expiries to help with forecasting and a new deal stage lens to help track occupier transactions. Additionally, it offers overall usability improvements such as better space layout, a more powerful search, vibrant colors and a visual indication of available spaces in order to make accessing asset information easier than ever.
The next big improvement is the ability to share deal approvals by email. This update lets deals be approved faster than ever by emailing deal terms and information straight to a specific email address direct from VTS. This allows users to contact management, lenders or investors right from the VTS platform.
The third major improvement is the ability to track remaining lease obligations for blend and extend scenarios. With this addition, you no longer have to recalculate leases whenever you negotiate an extension, renewal or regear. Now, VTS users can create a new deal that tracks both the new set of terms and those of the remaining lease. It's that simple.
If you are a current customer and have questions about what this update means for you, please contact your Account Manager or our local team directly.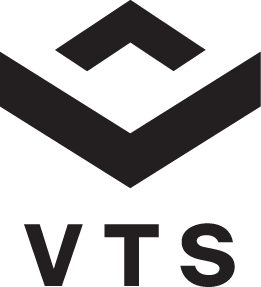 Alden Ewing is a former member of the VTS team.