These Are the Most Expensive Office Markets in the World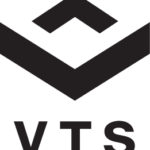 New York City and San Francisco command ridiculous office rents stateside, but they pale in comparison to the astronomical prices found across the globe in Asia.
That skyscraper-concentrated continent houses four of the top five most expensive office markets in the world, according to CBRE's latest semi-annual ranking of the world's prime office occupancy costs.
Hong Kong's central neighborhood is No. 1 at a whopping $290 per square foot/year, dethroning London's West End to the No. 2 spot, at $262 per square foot.
Beijing's Finance Street ($188/square foot), Beijing's Central Business District ($182/square foot) and Hong Kong's West Kowloon ($179/square foot) rounded out the top five.
Globally, prime office occupancy costs—which reflect rent, plus local taxes and service charges for the highest-quality, "prime" office properties— increased 2.4% in the year ending Q1 2016, the same rate of growth reported in CBRE's December 2015 survey.
"We expect the global economy to keep growing, and the global service sector, the primary occupier of prime office properties, will continue to expand through periods of volatility," said Richard Barkham, global chief economist of CBRE, in a statement. "Since inflation is low, the growth in prime office occupancy costs is significant for both users and investors."
CBRE tracks occupancy costs for prime office space in 126 markets around the globe. Of the top 50 "most expensive" markets, 20 were in Asia Pacific, 20 were in EMEA and 10 were in the Americas. Here's a breakdown of these regions with sky-high price tags.
Americas
New York Midtown (No. 9) was the only Americas market in the top 10, with a prime office occupancy cost of $137 per square foot. Thank the limited supply pipeline for the Big Apple's big cost.
Earlier this year, hedge fund giant Citadel agreed to pay a huge chunk of change for its future Park Avenue address, setting a new bar for midtown rents.
San Francisco's downtown and peninsula—where some of the country's top tech companies eat up space and drive up rents—and downtown Boston were the only other markets in the Americas to grace the top 20.
Costs in the Americas rose 2.3% on an annual basis, with four markets—Monterrey, Atlanta (downtown), Seattle (downtown) and Atlanta (suburban)—logging double-digit percentage gains year-over-year.
However, some energy-centric markets saw material drops in occupancy costs, including Calgary (downtown and suburban), Houston (suburban) and Denver (suburban).
In the US, economic growth is expected to ramp up in the next several quarters following a turbulent opening quarter, notes CBRE. Overall, occupier activity sustained last year's momentum, leading to an increase in occupancy costs in 17 out of 22 U.S. markets covered in this survey.
Asia Pacific
Asia Pacific was home to seven of the top 10 most expensive markets: Hong Kong (Central), Beijing (Finance Street), Beijing (CBD), Hong Kong (West Kowloon), Tokyo (Marunouchi/Otemachi), New Delhi (Connaught Place - CBD), and Shanghai (Pudong).
Hong Kong Central saw double-digit growth in occupancy costs (14.2%) in the year to Q1 2016, which is why it nabbed the top title from the English incumbent that grew only 1.4%. The two are the only worldwide markets to surpass the $200/square foot mark.
Hong Kong Central, which houses elaborate waterfront gems like the 88-story Two International Financial Center, can attribute its rent jump to two factors: a super low vacancy rate due to lack of new development and continued demand for high-quality space in prime locations by mainland Chinese companies.
The most expensive market in the global ranking from the Pacific Region was Sydney ($93 per square foot), at No. 22.
Across the Asia Pacific, the impact of the China slowdown was muted, with region-wide costs rising 2.7% year-over-year, and several Chinese tier-one markets and Hong Kong either holding firm or notching gains, notes the report.
Europe Middle East & Africa (EMEA)
Occupancy costs in EMEA increased 2.1% year-over-year, with Dublin, Stockholm and Barcelona being the fastest-growing markets in the region.
Europe is benefitting from a cyclical pick-up in consumer spending and business investment, as well as a very competitive currency and intense monetary stimulus, notes the report.
Dublin, for instance, experienced a 50% drop in rents during the downturn and showed the second-largest year-over-year prime occupancy cost increase among the 126 cities surveyed (up 16.6% year-over-year)—second only to Hong Kong West Kowloon (up 19.5% year-over-year).
Most Central and Eastern European markets were down year-over-year, including Moscow, which is still in the middle of a recession. Costs sped up fast in South Africa, with Johannesburg, Cape Town and Durban all seeing increases of at least 6.9% from year-ago levels.
Only 11 out of 56 EMEA markets recorded a year-over-year decline in prime office occupancy costs.