These Commercial Real Estate Sectors Have Gone to the Dogs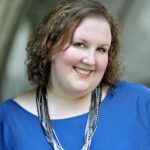 With National Dog Day upon us August 26, we take a look at some ways Rover is being celebrated across three commercial real estate sectors.
 Multifamily: Going Beyond Pools and Fitness Centers
"One of the ways to be successful in this business now is you have to be pet friendly," Mill Creek Residential president and chief investment officer William McDonald tells UrbanLand magazine. "It creates a larger target market for your community."
Multifamily projects are introducing every amenity under the sun to attract Fido's owners, including dog-washing rooms, grooming stations, day boarding facilities, dog-walking services, veterinary clinics, miniature dog parks, and rooftop dog walks with special cleaning systems.
For instance, The Related Group has launched Dog City at four of its New York City properties "to improve the lives of city dogs." The membership-based program offers grooming services, dog training, dog walking, a meal plan, veterinary services, and "Pee & Play" socialization sessions for its residents.
Halstead Property associate broker Elaine Tross told The New York Times that around 50% of residential buildings in New York City now allow dogs, with condos and co-ops more pet-friendly than rentals. However, buildings often apply restrictions on breed and weight and charge pet fees, which has created a new source of revenue for buildings, Urban Land Institute senior vice president Rachel MacCleery told the newspaper.
Just be careful of not picking up after Rover: some buildings, like Luxe in Chicago's West Loop, are cracking down on waste by swabbing resident dogs' cheeks and submitting un-scooped poop for DNA testing. The building fines residents $250 for the first offense and $350 for each subsequent one.
Office: A Way to Court Millennials and New Tenants
CNBC says that millennials are not only surpassing baby boomers in number in the workplace, but will also surpass them in pet ownership by 2018. Consequently, more businesses looking to hire these millennials are using dog-friendly offices as a way to court talent, while landlords seek to differentiate themselves in a competitive market.
CNBC points to a 2015 Society for Human Resource Management survey, which found that 8% of American workplaces allow employees to bring pets to work, up from 5% two years prior. Forbes reports that beyond attracting top talent, some of the benefits include improved employee morale, increased collaboration among peers, more exercise for employees, greater time dedication to work, and financial perks for pet owners.
However, office landlords aren't necessarily as friendly toward furry occupants as multifamily owner. Colliers International's Paul Graham told The Chicago Tribune that when The Humane Society of the United States was looking for space in Washington, DC, about 20 landlords said no before it signed at Carr Properties' 1255 23rd Street NW. Ground rules at the space include provisions that pets must be properly licensed, have current vaccinations, and stay inside baby gates. Dogs are also allowed in most meeting rooms, but must be on a leash when walking through the hallways.
A 2014 Bisnow survey showed a majority of over 900 respondents were in favor of allowing dogs in office buildings. Among dog-friendly amenities landlords can offer include outside dog runs, "poop stations," and doggy day cares. The latter can be a potential revenue generator, one respondent says, as she pays $400 per month for the amenity.
There are many legal issues around bringing pets to the office, and LegalZoom general counsel Chas Rampenthal recommends that tenants understand the legal ramifications, including personal injury, property damage, landlord permission, and disability liability. Allen Matkins partner Erin Murphy shared with the California Real Estate Journal what landlords and tenants should consider in memorializing a pet agreement, whether in a lease or a side letter.
Retail: Petco Isn't the Only Place Pets Go
Sterling Funding asserts that being pet friendly not only benefits employees, but can provide businesses with additional revenue. For retail, allowing customers to bring their pets into an establishment can positively impact the bottom line, give an edge over competition, and bring in new business from word-of-mouth advertising alone.
BarkPost compiled a list of 33 stores that don't ask pet owners to leave dogs outside while they shop, including Abercrombie & Fitch, Michaels, Home Depot, and Bass Pro Shops (with the caveat that many chain retailers leave policy up to the local manager, so call before you go) .
Malls, in particular, have really hopped on the trend. For one, 14 JLL-managed malls across the United States host a series of pet-friendly events called "Dog Days" each August that include a fashion show, photos, and adoption event. The latter are popular mall draws nationwide, with many centers offering "adopt and shop" events by partnering with local rescues groups. In 2011, Macerich adopted a company-wide policy to disallow pet stores that sell animals as tenants and instead opt for humane stores offering adoptions of rescued pets.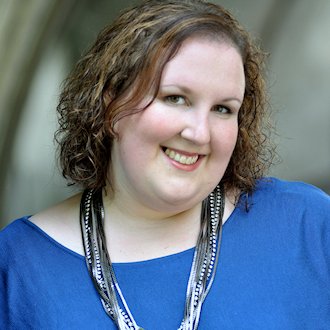 Amanda Marsh is the founder of Buzzmaestro, a business writing and editing firm. She has been a commercial real estate journalist for over a decade, with stories published in Bisnow, Commercial Property Executive, Multi-Housing News, Real Estate Weekly, BOMA Magazine, and other industry publications.