Top 10 Most-Read VTS Blog Posts of 2017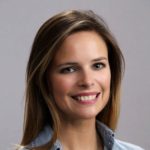 Director, Content and Communications, VTS
With the end of 2017 just around the corner, we thought we'd take a look back at what topics you, our readers, were most interested in over the course of the year. From understanding the modern tenant, to creative ways to use office space, here are the top 10 VTS blog posts of 2017.
1. The Modern Workplace: 6 Must-Haves for Today's Office Tenants
Companies of all sizes and industries are realizing the power of the workplace as a lever to attract and retain high-value tenants. This article covers the top features today's office tenants are implementing.
2. 8 Must-Read Books for Commercial Real Estate Brokers
Whether you are looking to negotiate a better lease, be a stronger networker, or become more efficient, these are all must-reads.
3. 11 Tech Buzzwords Real Estate Professionals Need to Know
API, Tech Stack, Automation... Ever feel like tech companies are speaking another language? Check out this guide to the CRE Tech buzzwords you need to know.
4. Equity Office & ICM Partners: How Technology Painted the Vision for a Reimagined Park Avenue Tower
Watch the video to learn how Equity Office used technology to share a new vision for Park Avenue Tower, ultimately securing the perfect creative space for ICM Partners.
5. 6 Ways to Better Manage Millennial Tenant Relationships
As millennials begin to dominate the office leasing landscape, brokers and landlords need to reassess their approach to winning business and filling buildings.
6. 5 Ways Office Buildings are Adopting Hospitality and Residential Concepts
Office landlords are increasingly incorporating concepts borrowed from the hospitality and residential sectors to make workplaces more attractive for tenants.
7. Like it or Not, Millennials Are Changing Office Environments
By 2020, millennials will make up 40-50% of the working population. When working with new tenants, keep in mind these key millennial impacts.
8. Office Space After Hours: 10 Creative Uses for Owners & Tenants
Forward-thinking landlords are coming up with fun ways to use their space after hours, benefiting office tenants, promoting buildings and benefiting the community.
9. Commercial Landlords Will Play a Significant Role in the Future of Innovation
In this guest blog post, Knight Frank's James Nicholson writes about why occupiers will value innovation and collaborative environments more than ever in this rapidly changing business landscape.
10. The Modern Broker: 3 Golden Rules to Live By
Commercial real estate is changing. In order to differentiate themselves, be successful and make more money, the traditional broker is evolving. How do you make the jump?
On behalf of the entire team at VTS, we wish you the happiest of holidays and would like to thank you for your continued interest in the VTS Blog. We're incredibly excited to continue to bring you the most exciting, thought-provoking content about all things commercial real estate and technology in 2018.