The Top 4 Commercial Property Owners by Square Feet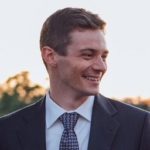 Technology Reporter, Boston Business Journal
When the biggest commercial real estate property owners make moves, the rest of the industry feels the consequences. So who are these players and how do their strategies differ? We've found a lot of variation at the top, with each landlord taking a unique approach to their portfolio.
Here's our overview of the top four commercial property owners by square footage.
1. Prologis
Prologis is the top commercial real estate owner in the world, with almost 607 million square feet around the globe as of 2015, according to the 2015 Annual Report.
The behemoth company both owns and invests in industrial real estate, focusing on supply chain facilities near major transportation hubs, including airports, seaports and interstates. Prologis uses its immense size as a selling point to lure e-commerce companies with diverse and growing needs.
"If the building you lease today doesn't work for your tomorrow, we have a lot more space where that came from, in a lot of different markets," Prologis CEO Hamid Moghadam told REIT.com. "So if you are a big-time company and have ambitious growth and expansion plans, you can make a gazillion little deals, or you can come to Prologis for one-stop shopping."
Because of its global presence, Prologis also takes the threat of climate change seriously and works to keep its business sustainable. To that end, the company releases a sustainability report every year and has been reporting its climate footprint since 2006. It also takes advantage of its position as one of the world's largest owners of rooftops to install solar panels on many of its buildings.
2. Blackstone Group
The mammoth international investment firm includes among its assets the world's biggest real estate private equity operation. The unit owns many kinds of commercial properties, totalling $103 billion in assets, and its office holdings alone would be enough to put it in the top five.
Blackstone owns 153 million square feet of office space globally, and is the largest owner of office property in the U.S. As of March 2015, its domestic holdings include the iconic Willis Tower in Chicago with 3.8 million square feet and a stake in at least six Manhattan office buildings totalling 5.3 million square feet. Blackstone also owns 179 million square feet of retail space and 153 million of industrial, along with 96,000 multifamily units.
Blackstone sums up its approach to commercial real estate with the slogan, "Buy it. Fix it. Sell it." The company's vast stores of liquid capital allow it scoop up investments at the time when they're most in need of improvements that will boost their value upon resale.
3. Simon Property Group
Simon Property Group lives at the other end of the commercial real estate spectrum from Prologis. A self-managed real estate investment trust, it owns, manages and develops hundreds of shopping centers around the world.
Simon owns 209 properties domestically, totaling more than 184 million square feet of retail space in the U.S. in 2016, according to National Real Estate Investor. Most of those properties are malls and premium shopping outlets, including Copley Place in Boston, The Forum at Caesars Palace in Las Vegas and Woodbury Commons in New York.
The company likes to say it is in the business of creating destinations, not just spots to go shopping. The focus has paid off, as Simon has been named the most admired company in real estate by Fortune magazine six times, including in 2015 and 2016. In 2016, Simon was ranked No. 1 for innovation, social responsibility and quality of management, among other things.
4. Duke Realty Corp.
Duke Realty Corp. manages to be the fourth largest commercial property owner on our list – with 138 million square feet of assets owned or under development – despite focusing exclusively on the U.S. market.
The self-managed real estate investment trust specializes in industrial and healthcare properties, but offers a wide variety of services, including development, leasing, property management and construction.
Duke, a publicly traded company, continues to hone its investments, aiming for the most profitable areas. In 2009, 55% of its portfolio was made up of office buildings, but that has since fallen to 1%. And it plans to increase focus on "modern bulk distribution properties" to strengthen and expand the partnerships it currently has with e-commerce companies.
The medical office buildings Duke owns, though they make up a smaller percentage of its holdings in terms of square feet, work as a steady counterpoint to the industrial holdings. Medical facilities are more resistant to economic downturns and tend to have longer lease periods, with Duke's medical tenants staying an average of 13 years.