ULI Europe: Despite Global Volatility and an Aging Population, Real Estate Opportunities Abound
As has been noted by other commentators, there seems to be a growing trend at real estate conferences to be incredibly broad in focus. Last week's ULI European Conference, held in Paris, was no different. As a ULI Young Leader myself, I've come to appreciate and expect ULI's global, macroeconomic lens, interspersed with new and exciting ideas, and this event certainly delivered. I share mytakeawaysbelow.
While there is global instability, commercial property sentiment and investment are not yet suffering as a result
I imagine it will come as no surprise to anyone that much of the conversation at the various ULI sessions concerned current global conditions. There was much talk of the political instability stemming from the election and subsequent actions of President Donald Trump, next steps on Brexit and upcoming elections in France, the Netherlands and Germany. Some even asked if another world war would be upon us.
Somewhat surprisingly to some, however, was the notion that as much as these events are worrying, they haven't actually caused property players to stop investing. In the case of Trump, the general sentiment was bullish, with a fair level of confidence that he will have a positive impact on the economy and real estate. Similarly, while there is significant volatility in Europe and commercial real estate investment volumes were down 30% in 2016, the general consensus was that actual economic conditions are really not too disheartening.
This brings to light an interesting disconnect -- even with such volatility, there is still strong interest in investment. When compared to conditions after the 2008 global financial crisis, or even the dotcom boom, it was a very different scenario. Some surmised that this is due to a general complacency in the market - one could argue that perhaps people don't actually believe global events will occur (think Brexit, the election of Donald Trump) until they do.
A changing, aging population and the opportunity for real estate
I learned a staggering statistic at the conference. According to Oxford University Professor Sarah Harper, by 2050, there will be eight million people in Britain who are aged 100 years or over. In fact, the over 85 bracket is the fastest growing demographic category in the UK workforce. Furthermore, in approximately 30 years, half of Europe's population will be aged over 50.
In short, the Western world is getting old, and no one has worked out the best way to invest in that sector. While certainly concerning, these are nonetheless very interesting times to be talking about opportunities for real estate.
One of the problems discussed concerned the fact that senior housing as an asset class is very operationally intensive, with many high profile bankruptcies occuring in the space over recent years. Southern Cross is one such cataclysmic example that comes to mind. There are pressures at the local and neighborhood level and concerns over how to fund senior living, and how to increase density in urban locations that are already heavily populated.
Success in this area will almost certainly require the collaboration between the public and private sectors, with long term planning paramount. As was pointed out, achieving such long term thinking is difficult in current times, with many politicians thinking only as far out as electoral cycles.
Nonetheless, there was conference-wide consensus that changing demographics and the aging population presents a huge opportunity for those in property who can get it right.
Innovation as a means of local neighbourhood regeneration
One of the most interesting conversations at ULI Europe, in my opinion, concerned the use of innovative real estate projects as a means of tackling complex social problems in neighborhoods across Europe. Nicolas Bearelle, chief executive of Belgian developer Re-Vive, detailed the projects he is undertaking, including some in Molenbeek. Although rebranded Brussels West, this area is better known as the home to some of those individuals involved in the 2015 terror attacks.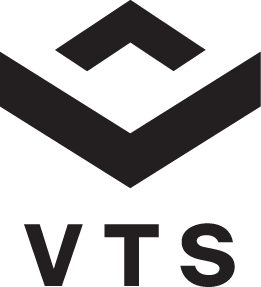 Eoin Condren is a former member of the VTS team.