ULI Forecast Predicts More Room to Run for CRE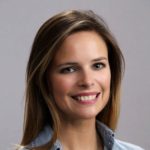 Director, Content and Communications, VTS
The commercial real estate market may be in the late stages of its current cycle, but the sector still has some gas in the tank for more growth ahead according to the latest ULI Real Estate Consensus Forecast.
The more than 50 economists and analysts surveyed have a generally positive outlook on economic and employment growth, which in turn will help to prolong the current real estate cycle at least through 2019. While the pace of that growth is decelerating, overall growth in key property fundamentals, values and returns are still positive, and in many cases, are on par or better than the long-term averages.
Availability and vacancy rates for industrial, office and retail properties are expected to continue improving in 2017, but remain essentially flat in 2018 and 2019. Commercial property rents are expected to continue rising through 2019 for all sectors, although at more subdued rates than in recent years.
Sentiment has been buoyed by expectations that President Trump's proposals to reform the tax code, reduce regulatory burdens and invest in infrastructure could further stimulate the economy. However, optimism is tempered by the realities of slower growth across commercial real estate property types at this stage of the cycle, as well as uncertainty that the new administration will be able to deliver on its campaign promises.
"New supply in the pipeline along with higher interest rates are likely keeping real estate economists cautious, but more likely realistic as uncertainty about future growth remains a concern," noted ULI leader and survey participant William Maher, director of North American strategy and research at LaSalle Investment Management.
Office: Shrinking footprints
The office market continues to chip away at its surplus supply of space. Office vacancy rates declined for the seventh straight year in 2016 to 12.9%, the lowest level since 2007. Vacancies are forecast to decline further to 12.6% in 2017 and then hold relatively steady through 2019. Projections also call for modest annual rent increases at between 2.0 and 2.5% over the next three years.
Some blame the tepid office market recovery on new workplace strategies and "densification" that has resulted in companies packing more people into less space. Some firms have realized that they may have gone a little too far and that too much collaborative space can actually have a negative impact on worker productivity, noted Mary K. Ludgin, a managing director at Heitman. People still need space to do head down work and they can't go running to a conference room every time they need to schedule a private meeting, she added. Ludgin was one of four industry experts who participated in a webinar presentation of the findings.
That very dense office workplace also doesn't work in every situation, added KC Conway, senior vice president, Credit Risk Management at SunTrust Banks. It tends to work better in urban locations, and oftentimes it doesn't work well in suburban settings where there is not enough parking to support more employees coming into a property. In addition, converting an '80s or '90s era office building into a building that has the collaborative spaces and infrastructure to support more people can also be cost prohibitive, he added.
Retail: More restructuring ahead
Despite the transformative change impacting retail, economists continue to have a positive outlook for the sector overall. Many segments of the market are clearly struggling as is evident with news of store closings and bankruptcies. However, net new store growth is positive. Retail vacancies have been steadily declining from a peak of 12.9% in 2011 to 10.2% in 2016, and the forecast is for vacancies to remain relatively flat through 2019. The forecast also calls for moderate annual rent growth over the next three years of between 2.0 and 2.5%.
There are still some significant challenges ahead for the retail sector. Competition from e-commerce has dealt a big blow to some retailers and growth is coming from a much smaller segment of the market, such as services, value retail, entertainment, restaurants and grocery stores. "The old model from the '80s and '90s where we added 40,000 to 60,000 square feet for every grocery store is now maybe 10,000 to 15,000," says Conway. In addition, probably one-third of the suburban malls today are functionally obsolete, he says.
Industrial: Cashing in on e-commerce
The same drivers having a negative impact on retail have been a boon for the industrial sector. The growth in e-commerce from the likes of Amazon has resulted in a huge appetite for warehouse, distribution and fulfillment space. Industrial vacancies declined to 8.2% at the end of 2016 and vacancies are expected to improve further to 8.0% in 2017 and 2018 before rising to 8.4% in 2019. The forecast is for healthy but moderating rental rate growth with increases of 4.6% in 2017, 3.8% in 2018 and 3.0% in 2019.
"The outperformance that the warehouse sector has enjoyed with NOI growth three, four or five times the historical rate of NOI growth shouldn't lead us to believe that it is invincible and trees will grow to the sky," says Ludgin. When a recession does hit, it will be those properties that are successful in solving the "last mile" problem that will be the most resilient, she added.
Other key findings:
After reaching a near record high of $547 billion in annual commercial real estate sales, volume dropped to $489 billion in 2016. Sales are expected to decline further to $450 billion in both 2017 and 2018, and then drop to $430 billion in 2019.
Commercial real estate prices are projected to grow at a slower pace over the next three years at 5% in 2017, 3.5% in 2018 and 3% in 2019, all below the long-term average growth rate of 5.7% term (from 2001 through 2016).
Institutional real estate assets are expected to provide total returns of 7% in 2017, moderating to 6% in 2018 and staying at that level in 2019. By property type, the 2017 returns are expected to be 9.8% for industrial, 7% for retail and 6% for office.