ULI, PwC Forecast 2018's Top North American CRE Markets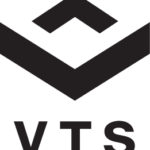 Every year ULI and PwC put out their Emerging Trends in Real Estate report that forecasts what we could see take place in commercial real estate over the next 12 months. There is a lot to absorb in the 100-plus-page document, but many readers are often interested in the section that focuses on the nation's top CRE metro areas, both from an overall industry standpoint, as well as broken out by property type.
Seattle takes the top
Seattle was ranked the number one commercial real estate city to watch in 2018, for investment and development. An educated workforce highly skilled in tech, plus the presence of Amazon, Starbucks, Microsoft, make it one of country's wealthiest locales. This presence of wealth has led to commercial real estate demand, both by tenants and investors.
Austin, Texas, is a city with a similar workforce (that is also reportedly in the running for Amazon's HQ2) and came in second place. It has a strong millennial population and a very strong research/education workforce, on top of being attractive to tech companies. People are also reportedly drawn to the area's overall quality of life.
Rounding out the top 10 metros were Salt Lake City, North Carolina's Raleigh-Durham area, Dallas-Fort Worth, Fort Lauderdale, Los Angeles, San Jose, Nashville and Boston.
Salt Lake City an office and retail priority
In the report's sections that break down the most attractive markets for investors next year, Salt Lake City, maybe surprisingly to some, took the top spot for both office and retail.
On the office front, Newmark Knight Frank's report on Salt Lake for the third quarter said that the demand for Class A space is very strong, due to a lack of supply and an unemployment rate below the national average mixed with it being another quality-of-life draw. Most importantly, the number of transactions in the sector jumped to just under 29 percent compared to 2016's Q3. Year-over-year average rents during the third quarter also increased, to $23.68 per square foot, from $22.50. There is also nearly one million square feet of new Class A product expected to come online by the end of 2017.
As far as retail goes, it doesn't hurt that about 50,000 more people call the Salt Lake City metro area home, many of them from California, compared to about the same period last year, according to Marcus & Millichap. This helped retail sales rise 8.9 percent year over year during the third quarter. Salt Lake is also seeing grocer growth. Chains such as Lee's Marketplace, Macey's, Smith's and WinCo are all expanding. The retail sector's rent-per-square-foot hit $16.10, its highest since 2008.
Gateway markets take a back seat
The success of commercial real estate over the last few years might have hurt the main U.S. gateway markets, which are generally considered to be Boston, Chicago, Los Angeles, New York City, San Francisco and Washington, D.C. Now investors are seeking better returns than they can often get in these sought-after metros and are looking to invest in the tier just below. None of these cities were in the report's top five markets, and only Boston and Los Angeles cracked the top 20. Meanwhile, San Francisco came in at number 27, while Manhattan was way down at number 46.
"Traditional gateway markets have gotten so competitive that we are looking at adjacent submarkets and the top secondary markets," noted one commercial real estate investor who took the survey.
However, if the ULI-PwC's survey holds true, we might see a different crop of cities, such as Seattle, Austin and Salt Lake City make their way into gateway status.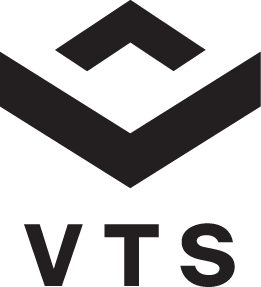 Ian Ritter is a veteran business journalist who has covered the retail and commercial real estate industries for more than a decade. He has held high-level editorial positions at GlobeSt.com and was formerly an editor at the International Council of Shopping Centers magazine SCT. He is a regular contributor to VTS' blog and is also online content manager for the engineering firm GRS Group's blog. Over his career, Ritter has written for several publications and holds a Master's degree in Journalism from Columbia University.