Industrial Developments Go Vertical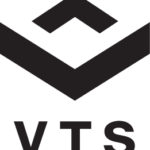 Save for company signage, it's not that easy to tell industrial buildings apart from one another. This could start to change, though, if a Prologis project in Seattle becomes more of the norm – and based on current economic trends, there is no reason to think that it won't.
Big and tall in Seattle
Prologis, the world's largest industrial REIT, is building the first ground-up development of its kind in the United States, a multi-level industrial warehouse. Called Georgetown Crossroads, it will total just under 590,000 square feet over three levels in the South Seattle neighborhood from where it takes its name. Currently under construction, it is set to open in the summer.
Prologis executives said it is an ideal location for such a facility due to geographic constraints, high density and a well-heeled population that wants products delivered at an increasingly rapid rate, not to mention expensive land costs in one of the country's hottest commercial real estate markets.
Prologis has done it before
In the United States, Prologis already has some experience with this and faced similar constraints and consumer demand. It recently redeveloped a former ABC Carpet & Home store in The Bronx , in New York City, and made it a two-level, 205,000-square-foot warehouse. Walmart's Jet.com quickly leased the space.
In Asia, these types of developments are almost commonplace. Prologis operations in Japan include several multi-level buildings that are already in use or under development due to the density and consumer demand in the Japanese market. For example, it operates a five- and six-level facilities in Osaka, as well as Tokyo. In Kasugai, one is actually 10 stories, totaling 1.3 million square feet. It has similar facilities in China.
In a 2016 CBRE report, it suggests that these types of developments are popular in Asia due to land constraints and the high cost of building per developable area. In Singapore, it costs $90 per square foot to build a warehouse, $70 in the Toyko area, and a whopping $240 in Hong Kong. High land costs are also making multi-level industrial facilities a popular choice for developers around major cities in Australia and India.
Why it makes sense in the U.S.
The e-commerce boom and same-day delivery trends, coupled with high land costs near the city centers of major U.S. metro areas will likely bring more of the same. For its part, Prologis is reportedly looking to build another multi-story development in the San Francisco area.
A recent JLL article pointed out that these projects will likely become the norm in New York City's outer boroughs because the traditional model of a distributor sending everything from a single point in New Jersey is no longer going to cut it to meet consumers' expectations. The firm also said that these types of projects are also about 50 percent less expensive to build. It is leading to a three-story Brooklyn facility funded by Goldman Sachs Group being built by developer Dov Hertz, as well as a two-story development in the works by Innovo Property Group and Square Mile Capital Management, in The Bronx.
And judging by a recent study cited by JLL, consumer demand, translating into tenant demand, will not wane any time soon. As of last year, 46% of all consumers expected the possibility of next-day delivery of goods, up three percent from the prior year. Same-day service was expected by 20%, a four-percent uptick from 2016.
Those numbers will likely only increase proportionately over the years, equating to multi-level becoming a norm.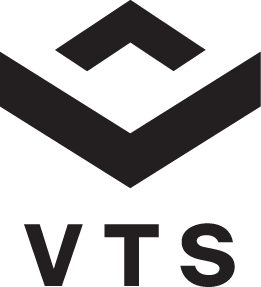 Ian Ritter is a veteran business journalist who has covered the retail and commercial real estate industries for more than a decade. He has held high-level editorial positions at GlobeSt.com and was formerly an editor at the International Council of Shopping Centers magazine SCT. He is a regular contributor to VTS' blog and is also online content manager for the engineering firm GRS Group's blog. Over his career, Ritter has written for several publications and holds a Master's degree in Journalism from Columbia University.