5 Tips to Ensure Your CRE Tech Works for a Non-Millennial Workforce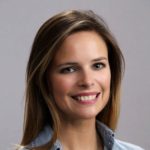 Director, Content and Communications, VTS
For commercial real estate landlords and brokers who came up through the industry before the emergence of technology solutions, the transition to cloud-based platforms, digital dashboards and mobile apps can be exciting, yet also daunting.

Hartz Mountain Industries executive vice president and managing director Larry Garb knows this situation well. The majority of the company's employees grew up without email and social media. At one point, the team had a stenographer record weekly building reports by hand.
When Hartz Mountain Industries expanded its portfolio into new territory, it needed a faster way to access and record asset information and get greater visibility into its portfolio. Garb led the charge to a tech-enabled approach, but migrating the company's 38M SF portfolio to a cloud-based leasing and asset management platform required a shift in thinking for some of his colleagues.
To make the move smoother, Garb offers his top five tips to ensure your software selection works for your non-millennial co-workers. Watch the video now:
1. Identify your supporters
Know your early adopters who will learn the new software and then become advocates and resources for non-adopters when it comes time for the entire organization to shift over to using the technology.
2. Look for ease of use
"If there are more than a couple of clicks, you're going to lose people," Garb said.
Ensure your technology purchase is robust, but not complicated. The user experience needs to be intuitive.
3. Aim for mobility
"Even more senior executives who have been non-adopters in the past are much more comfortable sitting at their desk on their iPad than hitting a keyboard," says Garb.
Mobile access to a tech platform, via a smartphone or tablet, allows all professionals in an organization to stay informed and productive while on-the-go. After all, real estate deals rarely happen while you're sitting at a desk.
4. Foster top-down leadership
When a company's leadership team is committed to incorporating a new software into daily practices, the transition is usually swifter.
5. Hire an in-house technology resource
"You can have custom reports written and some developers are willing to make customizations for you, but even with that there are things that are company-specific," Garb said.
Hiring an in-house resource with programming skills allows companies to take advantage of a robust technology platform, with the ability to customize to accommodate the company's unique needs.