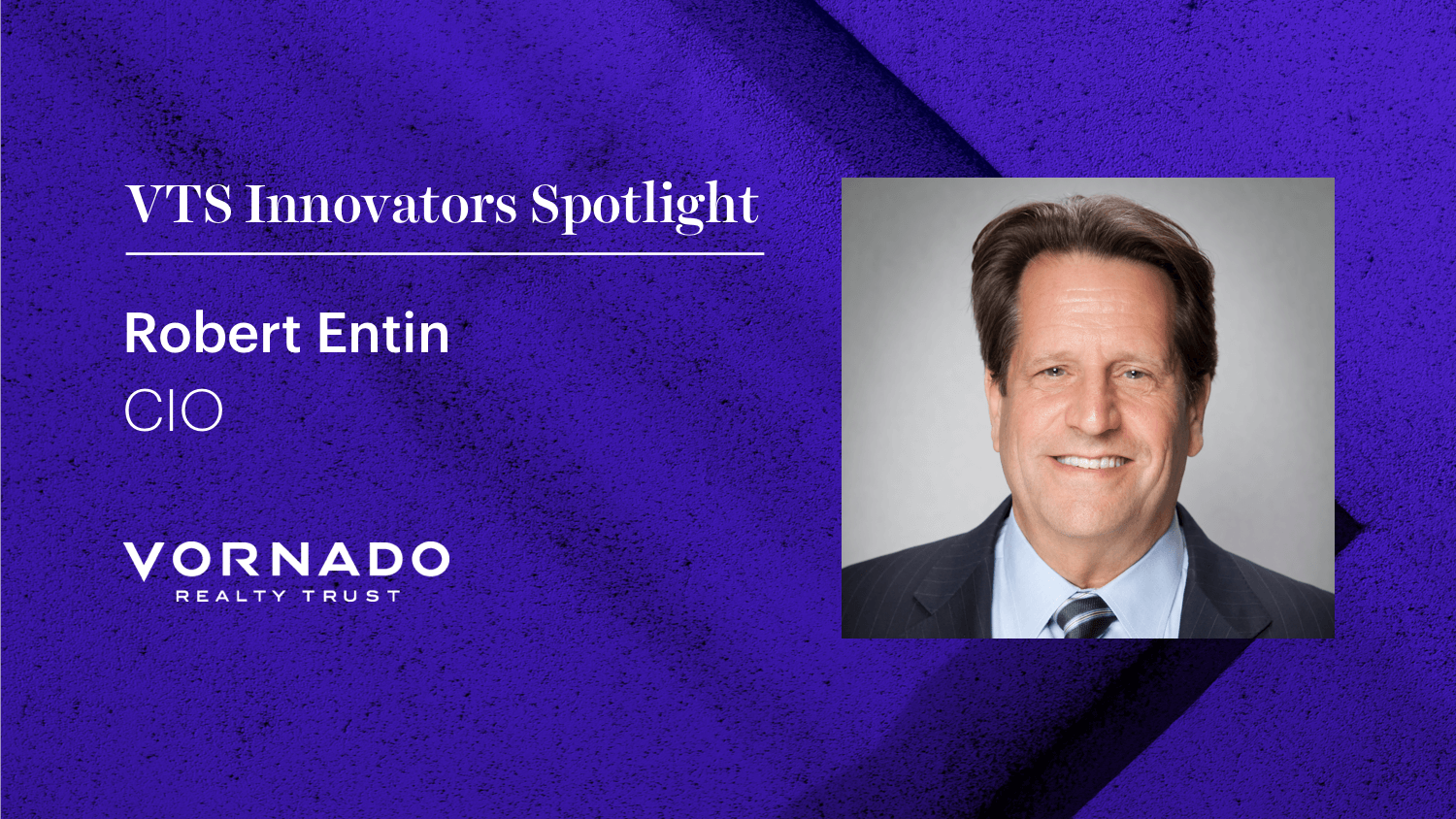 Vornado Realty Trust CIO Robert Entin's Best Practices for Evaluating New Commercial Real Estate Software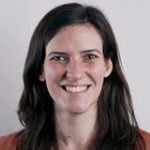 Vornado Realty Trust's CIO Robert Entin has a storied history with technology — from the founding of property management system IBS to building out a fully integrated tech stack at Vornado. VTS sat down with Robert to hear his take on the changing nature of the CIO role, best practices for evaluating new commercial real estate software, and how to build a best-in-class tech stack.
Enjoy!
VTS: How did you get your start in commercial real estate?
Entin: My background is in computer science engineering, but I also studied accounting, finance, and management. My focus was on putting those things together to create targeted solutions for the business community. I was convinced industry-specific solutions would evolve with the new generation of low-cost computing alternatives that were coming, especially when much of the software at the time was generic and few industries had specific solutions.
My family had a history as real estate developers, so I had significant access to industry expertise. Additionally, the real estate industry had/has particularly complex data processing and automation problems and was a laggard industry in technology adoption. That's essentially why I founded IBS a long time ago. I spent many years helping some of the area's largest owners automate and along the way attained Vornado as a client. Through a long and storied journey — much too long for this piece — I was ultimately enticed to take on my current role.
VTS: How would you characterize the changing nature of the CIO role?
Entin: The biggest difference for sure is the consumerization of IT. Ten years ago, the CIO led most of the digital transformations because the user community wasn't in the audience at the table in reviewing technology. Now, they're a partner in selection and implementation, co-leading or leading at times.
As users became more interested and focused on technology, the first instinct for the CIO was resistance as a sense of loss of control takes place. However, the old model of centralized technology exploration is simply unscalable. If a CIO can't get past that, and moreover embrace it, then he/she won't be successful. With the amount of innovation that's happening at one time, a CIO today doesn't have the bandwidth to look at it all and is not the most qualified with respect to the application.
Today the user audience is much more in-tune with technology and what it can do. Frankly, they're better shoppers because they know what they want. One must embrace the fact that various groups across the company will evaluate and purchase software independently, and at times you will learn about it after it is already in the network.
VTS: When evaluating new technology, what does that process look like?
Entin: In terms of process and who is involved, that depends on the software — who it's serving, which levels of the organization it impacts, how it integrates with our tech stack. That said, there are a couple of angles we look at consistently:
Cyber: How does the platform stack up from a security perspective?
Database structure: Is it a sound technological product? What is the software built on? How's it built?
Data integration: How does it fit within our wheel? Are there unidirectional or bidirectional data flow needs?
Sometimes we are engaged at the beginning of a project, sometimes at the end. Either way, we do not want to be looking at something in a vacuum.
VTS: When you look holistically at your tech stack, how do you approach filling in the holes?
Entin: We have been very fanatical about taking a best-of-breed approach. Our wheel has always consisted of highly integrated components that we connect to create an ecosystem.
From a data point of view, the ERP is the center of the wheel as that's where most of the system of record contract information lies. Interestingly, many vendors have a view that they're the center of the wheel. The dominant industry players have been trying to expand their footprints outwards — to do more so they can act as a single stack to their client. For small clients suffering the pains of integration, that works great. But at scale, it's hard to sustain as the typical functionality loss of staying on a single stack outweighs the integration costs. In the end, it's hard to be a jack of all trades. At scale, people need very specific solutions.
We continually renovate our ecosystem and replace older technologies. Our eyes are always on the market — particularly in PropTech right now. With companies developing functionally-specific apps at a rapid rate, there are solutions now that simply didn't exist before.
One major advantage of the best-of-breed approach is that we can replace a cog in the wheel fairly independently. There is no full system rip and replace. If inputs and outputs remain the same to the rest of the technology ecosystem, there's minimal disruption.
VTS: What would you say is the biggest value that your tech stack has had on the organization?
Entin: The greatest value statement for us is the level of integration we've been able to achieve between the various software applications. We have perhaps the most vertically-integrated data platform that exists, largely because of the stability of our wheel and length of time developing the stack. Products are integrated into our tech stack in such a way that we've been able to largely fully automate the building of our complex earnings model, incorporating disparate data across our entire portfolio. We combine contract information, specific leasing assumptions, expense models, and a complex rules engine to create a consolidated earnings model and projections with very little human intervention.
VTS: What advice do you have for companies who are just starting to think about technology?
Entin: Be open-minded about what level of best-of-breed implementation a technology stack will take. The general concept still applies: the larger the enterprise, the more likely a diverse technology stack will better serve the needs. Vendors are getting better at integration, so push them and don't allow conflicts of interest between vendors to stand in the way. Be the customer.
In the end, we all want to have the very best, but you have to evaluate what parts of the wheel you want to integrate. What parts can serve multiple functions? Will the functionality in those components be sufficient for your operation? If you do need to buy separately, choose carefully. Be willing to go through the process — partner with consultants and vendors to build the connections that have to be built.
There's really no such thing as a completely single-stack solution anyway. And, no offense, but adding more pieces to a single stack wheel leaves you with a very big Chevrolet, not a Rolls Royce.
VTS: What area do you wish technology would tackle next?
Entin: There's not a lot of play in the CAD area measurement and BIM integration markets from a software point of view. That would be nice. Also, while there are a lot of Business Intelligence (BI) products and some really cool data visualization out there, they all take a lot of work to get right. People still want beautiful reporting to come easier. What most SaaS products today call "reports" are really various data visualizations. There's still a need for very high-end presentations chock full of data and words.
Finally, there is a growing silo of data aggregation/dashboard products that allow the owner/manager to see data from various disparate sources in a single pane of glass. Those need to mature a bit in my view.
VTS: What would you be doing if you weren't in commercial real estate (or tech)?
Entin: I would be a woodworker. I have a woodshop and don't spend enough time in it. So, I would be building — furniture, hutches, things like that.
Ready for more? Our Ultimate Evaluation Checklist explores 14 keyfeatures to look for when evaluating leasing and asset management platforms. Read now.