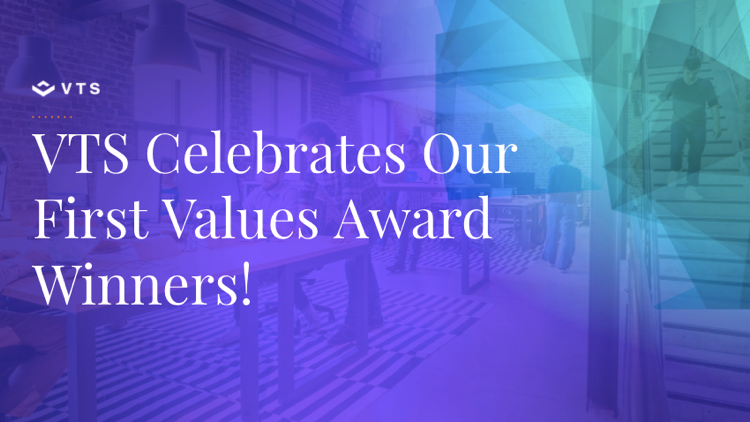 VTS Celebrates Our First Values Award Winners!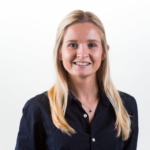 Content Marketing Manager, VTS
At the start of 2019, we went through a bottom-up process with all 200+ of our global employees to generate a complete list of our company values. It's one of our greatest sources of company pride, but we couldn't stop there. We now needed to integrate these values into the fabric of our company and use them to build our culture and a sense of community through them.
As part of those efforts, we created a bi-annual values award ceremony to reward six people (one per value) for living and breathing the values through their work every day. These six people are selected through nominations from their peers and each winner is awarded a $1,000 bonus. We couldn't be prouder to announce the winners of our very first bi-annual Values Awards. Enjoy!
1. Strive for excellence
Through constant innovation and iteration, we get better every day.
Congratulations to Brooke Donovan, Manager, SDR for representing this value and receiving this award! All of her nominations came from her direct reports, which speaks to what a role model she is to her team. They said, "Brooke constantly goes above and beyond in helping the SDR team succeed. She is always willing to help and makes sure I and my teammates have the resources to excel in our roles. Brooke is an excellent manager who does so much to help us strive for excellence."
2. Be customer-obsessed
We're committed to making our customers smarter and faster. When they succeed, we succeed.
Congratulations to Justin Acker, Technical Client Support Advisor for representing this value and receiving this award! Individuals who nominated Justin for this award said, "Justin navigates the world of integrations with a grace very few would be able to do, I strongly believe he brings absolute value to not just the support team but VTS as a whole. Justin is committed, thorough in his work, and a trustworthy teammate. He's an unsung hero doing the work that keeps the wheels of VTS data running!"
3. Take ownership
We're bold in our actions and accountable for the results.
Congratulations to Alicia Shen, Manager, Accounting for representing this value and receiving this award! Individuals who nominated Alicia for this award said, "Alicia is an active listener and is great at anticipating issues before they arise. If I'm in a room with her and a problem arises, she will loop in those that need to be involved. It's not only the time Alicia puts in but the quality of her time. Among a hectic schedule, she can always be reached with questions and takes her time to build an understanding of the situation."
4. Appreciate the difference
We thrive on unique perspectives and experiences. We use them to improve ourselves, our work, and our community.
Congratulations to Samantha Taube, Director, Marketing Operations and Insights for representing this value and receiving this award! Individuals who nominated Sam for this award said, "Sam appreciates the difference when it comes to working styles of her colleagues and is doing an amazing job at putting the right systems and processes in place to make it easier for different teams to work better together. She makes it easy for people of all types to participate, follow along with projects, and feel heard."
5. Be curious
Curiosity fuels our growth. We seek opportunities to teach as well as to learn.
Congratulations to Anisha Ramnani, Software Engineer for representing this value and receiving this award! Individuals who nominated Anisha for this award said, "Anisha is always striving to improve her skills, as well as those of the whole engineering team. Her curiosity and initiative are admirable and so valuable to have at VTS. We're all getting better because of her! Anisha has also been hosting meetings to help engineers share ideas and grow together, which is especially important now that we're all remote."
6. Move as one
Collaboration is essential. We operate as one team with a shared mission.
This value was the most competitive and hardest to win! 37% of submissions went to this value and the winner received the most nominations out of anyone in the company. Congratulations to Shelly Dong, People Ops Analyst for representing this value and receiving this award! Individuals who nominated Shelly for this award said, "Shelly has strong team spirit and is supportive to all VTS employees who have worked with her. She is selfless, positive at all times, and exudes team loyalty all the time. I would love to see her recognized because she really is part of the secret sauce that keeps this company going."
Another round of applause to Brooke, Justin, Alicia, Sam, Anisha, and Shelly! Stay tuned for our next values award ceremony in the second half of the year.