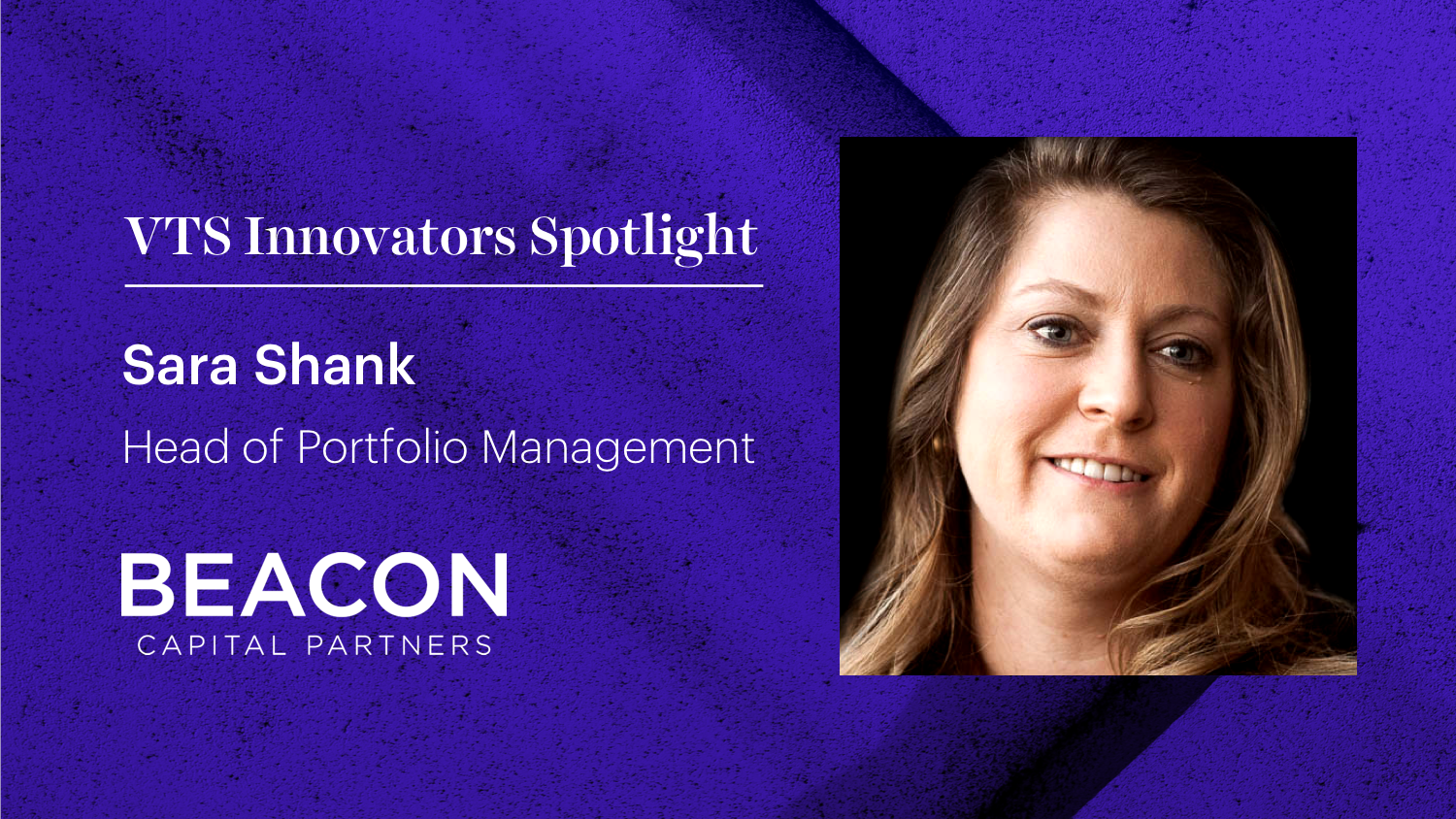 VTS Innovators Spotlight: Sara Shank, Beacon Capital Partners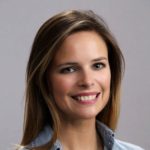 Director, Content and Communications, VTS
VTS Innovators Spotlight is a VTS blog series that profiles the leading minds in commercial real estate, showcasing how they are transforming their organizations through CRE Tech and innovation.
Today's leading commercial real estate landlords are fast realizing that, in order to stay competitive and deliver market-leading services to tenants, they need to have a comprehensive technology strategy in place. No one knows this better thanBeacon Capital Partners' Head of Portfolio Management,Sara Shank, who plays a critical role in identifying, evaluating and rolling out new technologies at the firm.
Shank sat down with VTS to talk about the Beacon's strategic approach to technology and how its investments have allowed the firm to improve efficiency, reduce operating costs and deliver enhanced client service.
VTS: Beacon Capital is known for being very open to testing new, early-stage technologies, which isn't all that common for CRE firms of your size and magnitude. What is the reasoning behind this? Has the firm always taken this approach?
Sara Shank:Beacon Capital Partners has always been forward thinking and willing to adopt new technology that enhances the tenant experience and our ability to service our tenants. We believe we can create meaningful impact by implementing the new technologies that are being created, leading to improved processes, communication and service to our tenants. We actively use VTS throughout our entire portfolio which has dramatically improved our communication, reporting and analysis capabilities.
Much of our approach on how we look at new technology focuses on solutions that will improve the tenant experience in our buildings. Tenants, especially tech and creative companies, want buildings like ours that provide market-leading amenities, are sustainable, and run efficiently. We were the first commercial property owner to have a national relationship withWiredScore, ensuring all Beacon buildings have optimal internet connectivity. We currently have relationships with other building service providers such asExtenet, which improves cell phone service in our buildings, andComfy, which helps tenants with temperature control.
From a technology perspective, it's an exciting time for commercial real estate. The industry, which has typically lagged others when it comes to developing and employing new technology, is exploding right now. We are seeing some revolutionary new platforms and ideas that can improve efficiency, reduce operating costs, and help us attract and retain tenants.
VTS: What are the most valuable business benefits that have resulted from your technology investments?
Shank:There is quite a range of business benefits, and because commercial real estate technology is one category, it encompasses a broad range of applications for building owners and tenants alike, from telecommunications to co-working to investor relations. The most important benefits are Beacon's ability to effectively attract, retain tenants and communicate with tenants, communicate with third-parties, improve sustainability and reduce operating costs.
As a firm, we have embraced the emerging technology that helps us run our business more efficiently. In addition to VTS, other technology applications we utilize includeJuniper Square,CompstakandHonest Buildings.
VTS: When evaluating a new solution, what drives your decision-making process? What factors are most important to you?
Shank:Our decisions around technology investments are driven by the needs of the business users. It's critical to have someone who understands the business case of an issue, and who understands if a particular platform makes good business sense for the user group or tenants and who can help drive adoption. That group also then needs to have a cheerleader that spearheads the project and helps drive the team, the pilot, and the implementation.
VTS: One of the key factors for ensuring the success of any new technology is getting organizational buy-in. How have you approached this at Beacon? What's worked, what hasn't worked?
Shank:We've found that ease of use is critical. Earlier technology models weren't as user friendly as the technology that is being introduced today. The application of technology and the interface need to be straightforward enough for everyone to understand and easy to implement in order to be adopted. It also helps to get organizational buy-in by demonstrating how it benefits the business users, and to have a senior internal advocate to support the case for the business unit. Our own experience taught us how important having both these components is, and I'm sure that would apply to any firm.
VTS: Looking ahead 2-3 years, where do you see CRE Tech having the biggest impact? What are you most excited for?
Shank:2-3 years is not that far from now! I'm most intrigued by the potential uses for augmented and virtual reality, machine learning, blockchain and autonomous vehicles.
All of these technologies will change how we do business over time. Beacon is currently piloting VR at a development in Denver (The Hub). We are also looking atLevertonfor machine learning capabilities for lease abstracting.Blockchain technologyand autonomous vehicle technology also have the potential to significantly impact our industry, but the technology is a few more years out from being as usable for Beacon.