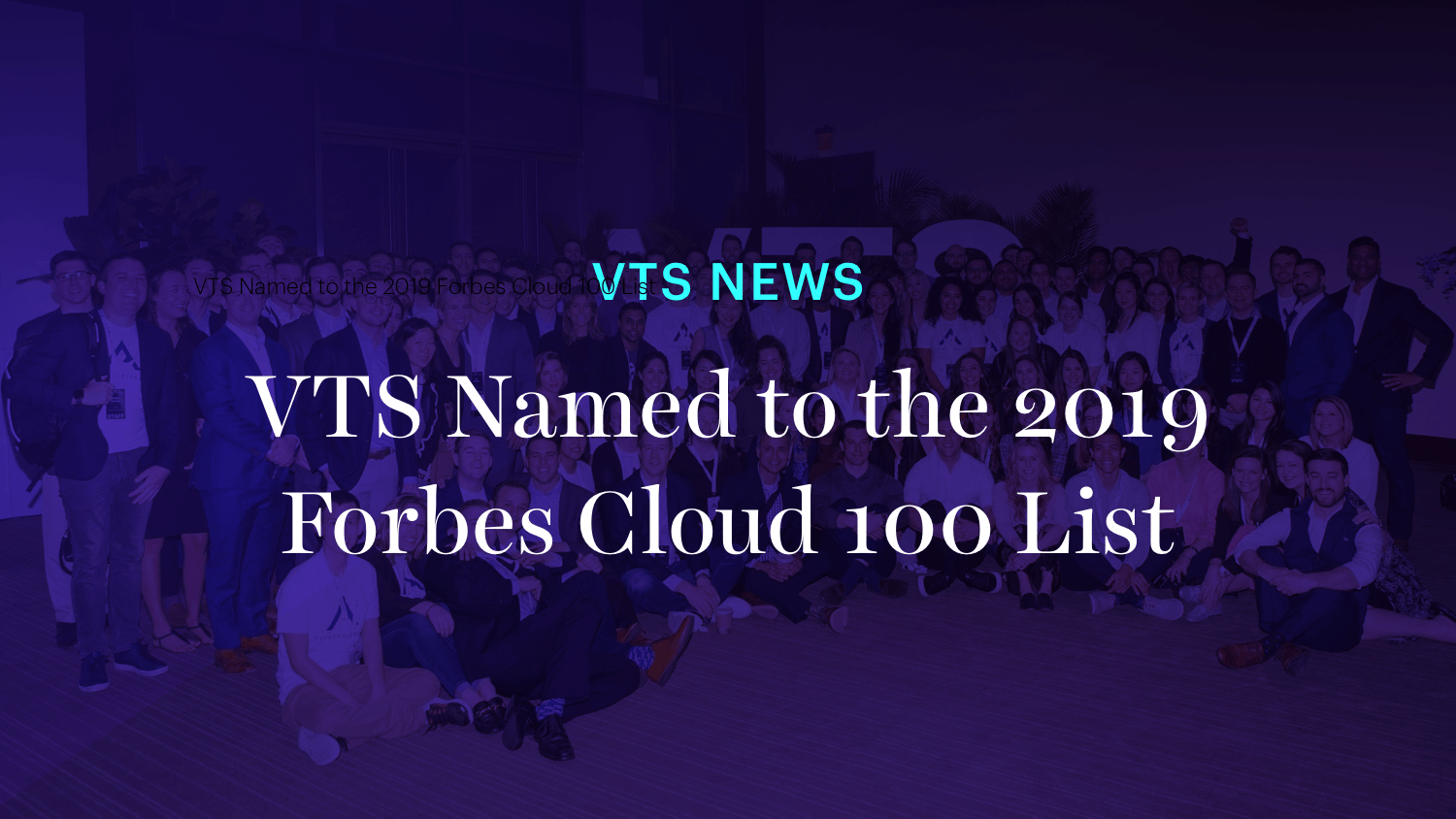 VTS Named to the 2019 Forbes Cloud 100 List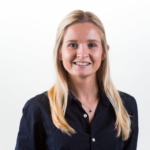 Content Marketing Manager, VTS
The VTS team is incredibly proud to announce that we've been named to the 2019 Forbes Cloud 100. Cloud 100 is the definitive list of the top 100 private cloud companies in the world — and we couldn't be more delighted to be on it.
What VTS CEO & Co-Founder Nick Romito had to say:
"We're extremely honored to be recognized among the top 100 private cloud companies in the world," said Nick Romito, CEO and co-founder of VTS. "With the support of an amazing customer base, VTS has reinvented the way that landlords and brokers manage their data and deals. This recognition is incredibly exciting, and I share this achievement with our entire team, customers, and investors."
How was VTS selected?
As part of the rigorous selection process for the 2019 Forbes Cloud 100, Bessemer Venture Partners received submissions from hundreds of cloud startups. The judging panel, made up of public cloud company CEOs, reviewed the data to select, score, and rank the top 100 private cloud companies from all over the world. These top 100 companies were ranked across four factors: market leadership (35%), estimated valuation (30%), operating metrics (20%) and people & culture (15%).
"The private cloud ecosystem has matured, making the competition to land one of the coveted spots on the Cloud 100 list steeper than ever," said Byron Deeter, a top cloud investor and partner at Bessemer Venture Partners. "In fact, the average valuation of a company on our inaugural list just four years ago was $1 billion, while the average valuation on this year's list spiked to $1.7 billion. Our 2019 Cloud 100 includes over 60 private cloud unicorns! These founders represent the absolute best in cloud computing today, and they will most certainly follow in the footsteps of our esteemed Cloud 100 alumni. In total, already 25 Cloud 100 alumni have gone public, and dozens have been acquired for over $1 billion each. Congratulations to these cloud leaders!"
"For four years now, we have ranked the best and brightest emerging companies in the cloud sector," said Alex Konrad, Forbes editor of The Cloud 100. "With so many businesses growing fast in the cloud, from cybersecurity and marketing to data analytics and storage, it's harder than ever to make the Cloud 100 list, but with more elite company if you do. Congratulations to each of the 2019 Cloud 100 honorees and the 20 Rising Stars honorees poised to join their ranks!"
Why was VTS selected for the Forbes Cloud 100 List?
Since our founding in 2012, VTS has revolutionized commercial real estate — an industry valued at more than $15 trillion and one of the world's least tech-enabled asset classes. We established the technology category of leasing and asset management and now enable landlords and brokers to manage their entire leasing process online — maximizing revenue and performance. VTS is a solution for office, industrial, and retail assets, driving the industry-wide shift toward using real-time data.
Today, more than 10 billion square feet of commercial real estate — an amount equivalent to roughly 20 New York Cities in size — is managed on our platform, including one in every three office buildings in the U.S. Over 35,000 users across more than 35 countries use VTS to convert leads to leases 41% faster and build data-led asset strategies, transforming their leasing and asset management processes. We also have eight out of 10 of the world's largest property owners as clients — Hi Blackstone, Brookfield, LaSalle Investment Management, Hines, Boston Properties, Oxford Properties, JLL, and CBRE!
VTS: onward and upward
Our ranking as #90 on the 2019 Forbes Cloud 100 comes on the heels of a number of significant milestones. In January, we launched VTS 3, the next generation of our leasing and asset management platform with powerful, market-leading business intelligence capabilities. In May, we announced our $90 million Series D funding round, which is believed to be the largest financing in the history of commercial real estate software. Part of the funding will go to the creation of our online marketing platform VTS Market & Marketplace. It will function as the Zillow of commercial real estate, enabling tenants, tenant reps, brokers, and landlords to remotely conduct the full deal cycle online.
Last month, we also announced our expansion into Toronto with a new product development center. This will give us access to Toronto's pool of highly skilled product and engineering talent.