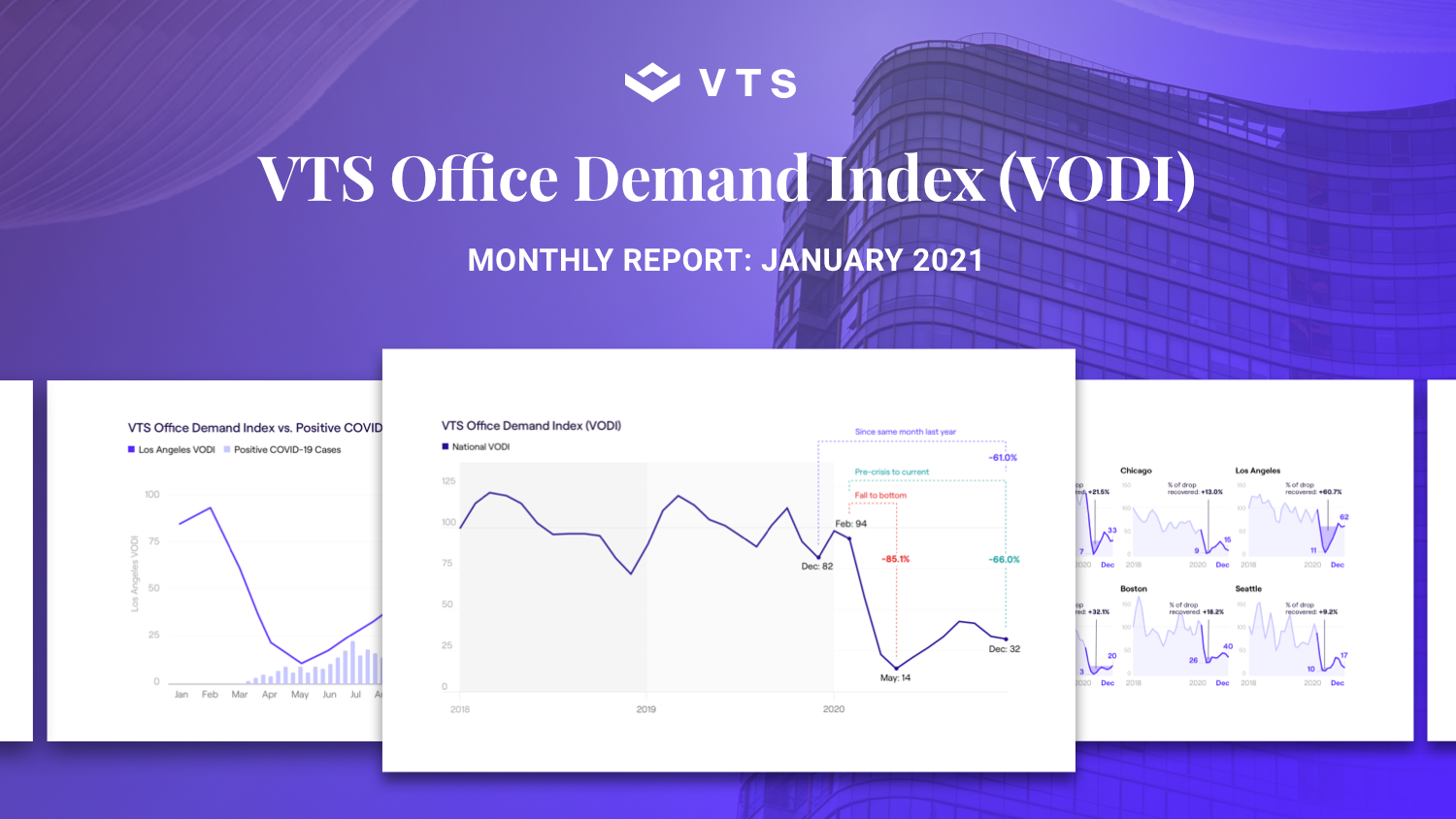 VTS Office Demand Index (VODI) January 2021 Report: Demand for Office Space Falls Again as COVID-19 Worsens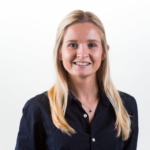 Sr. Manager, Content Marketing, VTS
As we kick off the New Year, VTS is once again excited to share the VTS Office Demand Index (VODI), a free monthly resource we're providing to the industry.
After an active period during the third quarter of 2020, with many companies once again touring available office space, tenant demand dropped sharply in most markets during the fourth quarter, according to the VODI.
The fourth quarter typically experiences a dropoff in demand due to seasonality. While the fourth quarter of 2020's decline wasn't as steep as in previous and more active years, relative to the much lower levels of demand during this crisis, the decline of 26% was more severe than typical. Only two markets, Los Angeles and San Francisco, bucked seasonality, netting positive growth between the months of October and December.
What is the VTS Office Demand Index (VODI)?
The VODI is the earliest available indicator of forthcoming office leases and tenant sentiment, locally and nationally, and represents up to 99% of new demand for office space in seven major markets, including New York, Washington, D.C., Los Angeles, Chicago, Boston, Seattle, and San Francisco. The VODI tracks tenant tours, both in-person and virtually, of office properties across the nation, and is the only commercial real estate index to track tenant demand.
Key takeaways from the VODI January 2021 report
After some upward momentum in the summer, national tenant demand fell off in Q4 2020, finishing off the year at just under a third of pre-COVID-19 levels.
Los Angeles continues to be a bright spot in office leasing activity and is currently only down 35% from pre-crisis demand levels.
D.C. and Seattle, markets that had seen a recovery in demand, have sharply declined, with Seattle now measuring the farthest from pre-pandemic demand, despite having the highest level of office-using employment.
New York City office demand continues to experience a pronounced flight to quality with tours in premium office spaces taking up a significantly larger share of demand than pre-crisis.
Download the full VTS Office Demand Index January 2021 Report for in-depth insights with detailed methodology.
Read our official announcement here.