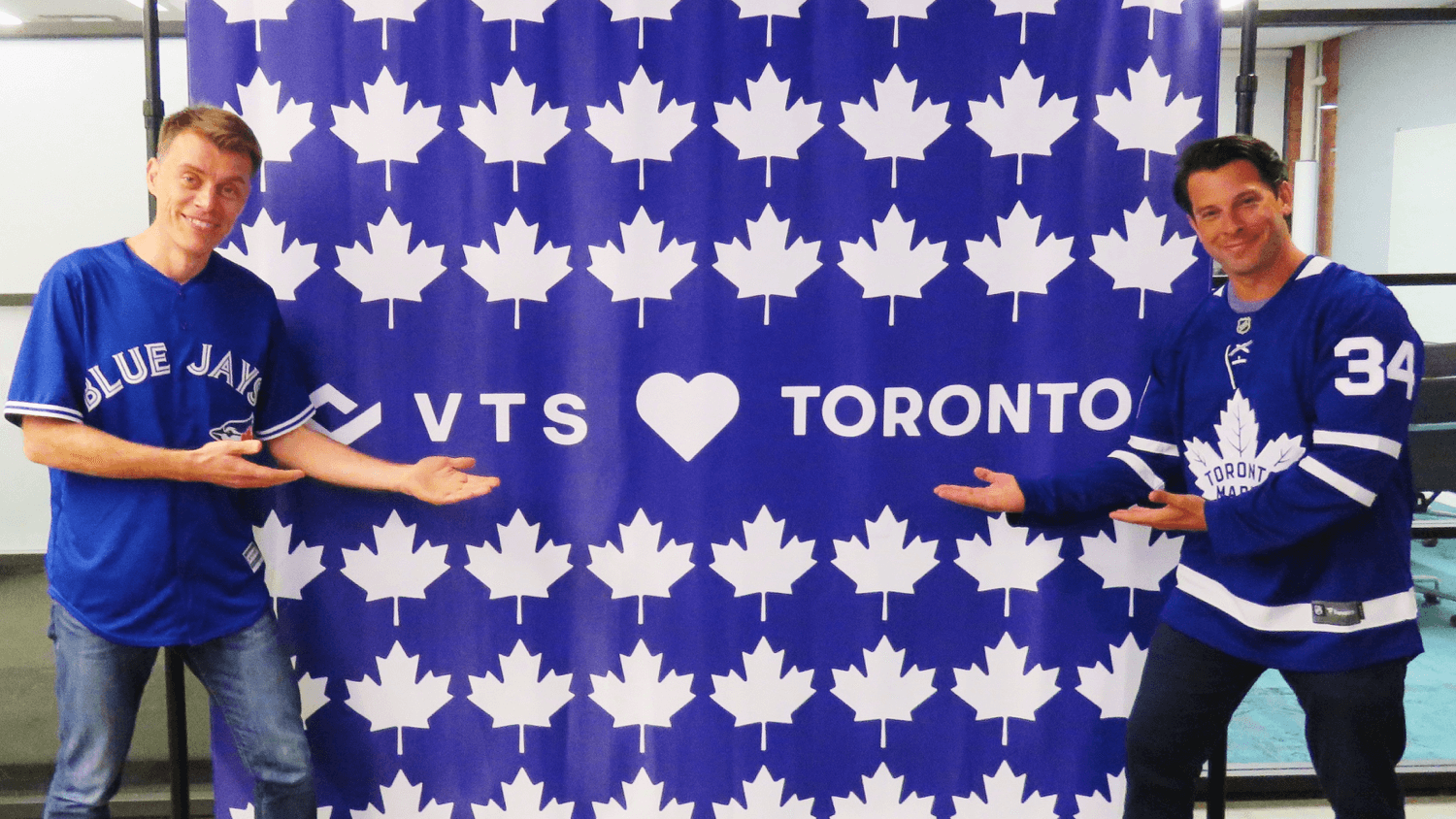 VTS is Opening in Toronto!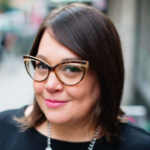 Seven years ago, VTS opened its first office with the dream to revolutionize the commercial real estate industry while creating a diverse and inclusive working environment where every team member brings a full expression of themselves to work. Since then, our team has grown from three co-founders to over 200 employees — and our product is used to manage 10 billion square feet by 35,000 people in more than 35 countries. And today, we're thrilled to announce our continued global expansion with the opening of our new product development center in Toronto — read more about it in our article in Bloomberg!
Our Toronto development center will focus on our innovative new product investments including VTS Market & Marketplace and VTS 3. This center will accelerate the launch of VTS Market & Marketplace in the Toronto market, a top priority for us. Thanks to the unparalleled quality of tech talent in this city, we will continue to drive transformation in the commercial real estate industry and welcome even more team members onto the journey.
Why did we choose Toronto?
Toronto was the clear choice for VTS due to its high-quality tech talent and innovation, proximity to our Canadian clients, and the city's commitment to diversity and inclusion. As our CEO Nick Romito said:
Our second product development center is a critical milestone for VTS. Toronto was at the top of our list of potential locations thanks to the unparalleled quality of tech talent in the city. This also allows us to be close to our rapidly expanding Canadian customer base. Toronto has an impressive reputation of fostering tech innovation, and I'm incredibly excited for VTS to officially be a part of this community.
Toronto is a well-established tech hub
"The Toronto market is a well-established tech hub with a deep base of talent including specialists in data science and artificial intelligence. This was a key component in our decision to establish our product development center here," said Niall Smart, co-founder and Senior Vice President of Engineering for VTS. "We are deeply committed to developing a strong presence in Toronto — the innovation we will do here will be critical to VTS' continued growth."
Toronto is home to our customers
VTS entered the Canadian market in 2015, and already, more than 400 million square feet of commercial office space in Canada is managed on VTS. We're looking forward to being more closely located to some of the major Canadian commercial real estate companies we are able to partner with — Hi Oxford Properties Group! Hi Brookfield Properties!
"VTS has been one of the most impactful technology platforms we've incorporated into our organization. We're excited for the company to invest in the Canadian market and broaden its ability to solve some of the most complex challenges our industry faces," said Michael Turner, President, Oxford Properties Group.
Toronto is committed to diversity and inclusion
Even more important in our decision was Toronto's commitment to diversity and inclusion. Since VTS' beginning, these ideals have been fundamental to our company and are part of every decision we make. In fact, when we went through a bottom-up process in selecting three new company values with all 200+ of our employees, we codified our own commitment to diversity and inclusion with our "Appreciate the Difference" value. In a city where the motto is, "Diversity: Our Strength," we know we've made the right decision.
Come join us!
We're extraordinarily proud of the company — and culture — we've built so far. The opening of this product development center comes after our historic $90M Series D funding round, announcements of VTS 3, VTS Data, and VTS Market & Marketplace, and our recognition as one of Crain's New York Business' 2018 Best Places to Work in New York City. Our people are VTS' biggest competitive advantage, and we'll continue investing in them by bringing our people-first culture to Toronto.
Interested in joining us as we grow in Toronto? We'd love to hear from you! We're looking to grow our Toronto development and engineering teams to at least 50 people by the end of 2020. Check out our open opportunities now to see if something fits!
We can't wait to meet you, Toronto!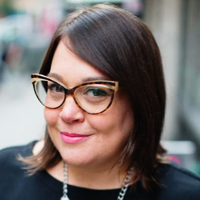 Jess Scott has more than 20 years in talent acquisition & human resources. Jess is currently the VP, Talent at VTS. She was most recently the VP, People at Thuzio and Julius. Jess has also held leadership roles at Zeta Global, Learnvest and Group Commerce, where she was an essential recruitment and human resources leadership across multiple business units in high growth, rapid deployment environments. Her domain expertise and knowledge of the internet, eCommerce and digital media space has been recognized in leadership positions in recruitment at ASCAP, Vera Wang, and MTVi. Jess graduated with an MA in Social Organizational Psychology from Columbia University's Teachers College, and received her BA in Sociology and Elementary Education from Drew University. Subscribe to the VTS blog: https://www.vts.com/blog/