An Update on the VTS Product Roadmap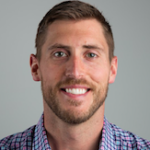 A few months ago, we promised  customers that the merged VTS-Hightower would develop even more powerful products, build a connected technology system, and offer our customers a lasting competitive advantage in the market. Today I want to share a little more detail into how we're going to make that happen and what our product roadmap looks like for the first half of 2017.
After much internal thinking and collaboration, we've come up with a roadmap we're really excited about. Watch my below video to learn more.
As I explained in the video, we're focusing much of our efforts on four key areas:
Financial Analysis: We are going to make financial analysis more robust and performant. Not only will there be additional scenarios like blend and extend, but we're also allowing users to put multiple proposal parts together (something we're calling blended proposals).
Stacking Plans & Site Plans: There are some serious upgrades underway for both stacking plans and site plans. Be on the look out for additional analytical lenses -- including industry, deal stage, and expiration date -- to help review more information.
Improving Core Workflows: The behaviors you do every day in VTS -- like adding a comment or creating a new deal -- are going to become even faster and easier to use. We're going to start showing multiple leases for a given space so you can see entire history of a lease. These pages will also respond much faster - some nearly 25% faster.
Performance Analytics: We're investing heavily in refining and developing features that will help our users analyze performance across their entire portfolio.
As we ship these new features (and others), we're also thinking about how best to migrate legacy Hightower customers and features over to the combined platform. I'm happy to report that we're ahead of schedule, having migrated 10% of the legacy Hightower feature set and 15% of the customers. We expect to make even more progress in the rest of the quarter.