VTS Q3 2017 Results Reveal Significant London Adoption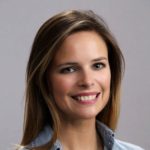 Director, Content and Communications, VTS
Today, the VTS team was proud to announce that significant momentum in Q3 2017 has resulted in VTS' leasing and asset management platform now being used to manage over 365 million sq ft of commercial property in Europe, including over 301 million sq ft in the UK and 90 million sq ft in London alone.
London landlords and agency teams sign up to VTS
London landlords and agency teams are managing in excess of 24 million sq ft of active office and retail vacancy through the platform. Notable buildings using the VTS software include The Adelphi Building, White Collar Factory and East India Dock, where the technology is helping to reduce void and drive efficiency in the leasing process.
The results come as the overall rate of adoption for technology solutions within the property sector continues to climb. According to research carried out by Freeths Lawyers, 56% of respondents said that their business already 'embraces' technology and 48% said that technology investment would have a significant impact on their revenue over the next five years.
Over 50 European companies have joined the wider 450+ VTS clients, with noteable London focused landlords including Blackstone Property Management, Derwent London, Landsec and LaSalle Investment Management now managing their vacant assets on the platform. Combined with strong support from the local agency community and team wide adoption from Cushman & Wakefield and Knight Frank, the total number of agents using VTS to help manage their leasing pipeline stands at in excess of 300 in London alone.
VTS takes a collaborative approach
VTS is adopting a partnership approach to working with clients to ensure that existing data aggregation and reporting processes are seamlessly migrated. This collaborative approach ensures that VTS features are aligned with existing businesses needs and processes allowing firms to immediately leverage efficiencies, mitigate risk and drive revenue.
Andy Tyler, International Partner, Cushman & Wakefield, said: "By helping our teams collaborate more efficiently and providing instant access to real-time market insights, VTS significantly enhances our ability to deliver the very best level of service to clients"
Charlie Wade, UK Managing Director, VTS, said: "Our Q3 2017 results reveal the huge appetite from both landlords and agents to embrace new technologies. These companies fully embody the future of commercial property and are driving instrumental change in our industry.
"The significant level of adoption is enabling us to take the VTS platform's capabilities to the next level with new features such as real-time building stacking plans, a faster deal approval process, and a quicker way to calculate remaining lease obligations."
The London adoption and European growth figures cement VTS' position as the world's leading leasing and asset management platform, with global adoption now in excess of 6 billion square feet.