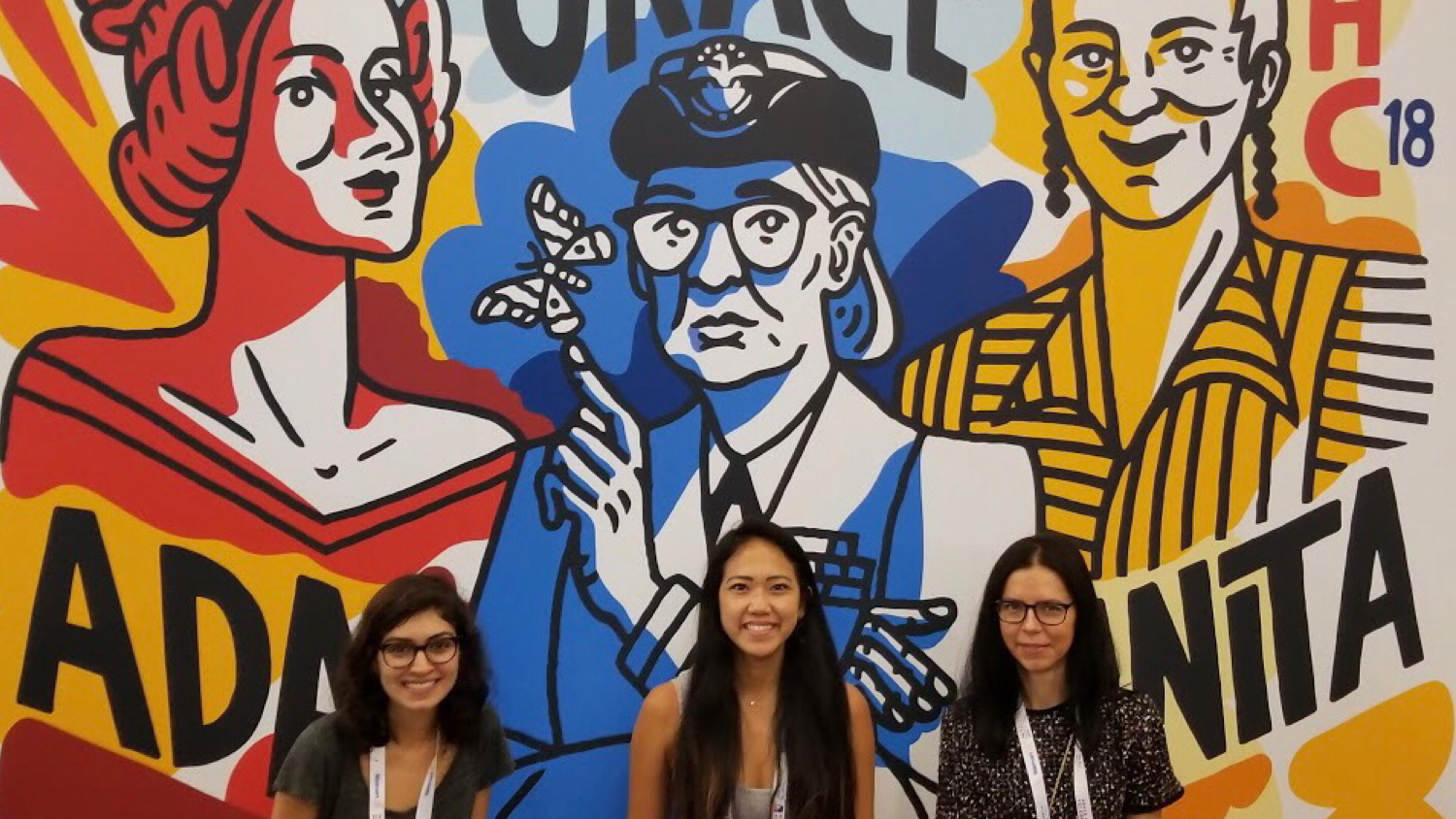 VTS Represents at The Grace Hopper Celebration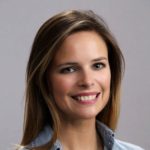 Director, Content and Communications, VTS
The Grace Hopper Celebration, the world's largest gathering of women technologists, was held this past October in Houston, Texas. The event, which honors American computer scientist and pioneer in computer programming Grace Hopper, was produced by AnitaB.org in partnership with the Association for Computing Machinery.
Three VTS team members, Maddie Wen, Anisha Ramnani, and Maryna Voitenko, were among the ranks of the thousands of attendees. I sat down with them to learn more about their experience at the event, and their biggest takeaways.
Enjoy!
1. Can you tell us about the conference?
Maddie Wen: The Grace Hopper Celebration is described as the world's largest celebration of female technologists. With that title, I went into it thinking it was going to be very focused on engineers or product managers in the tech world. There was an element of that, but it was also very open to any role and any person looking for help in their career. There were some very technical talks, but a lot of them centered on career progression and how to improve diversity initiatives at your organization.
2. Who was Grace Hopper and why was she so awesome?
Anisha Ramnani: She was an amazing engineer back in the day when you received computer sheets filled with code. While she was funny and smart, there's also a myth she created the term "bug" when a bug literally landed on her computer and she swatted it away.
She was also in the navy and a group of navy sailors were actually at the conference.
3. Why did you want to go?
Maryna Voitenko: We're women technologists, so of course we wanted to go and meet 27,000 other women like us and get inspired by them and their stories.
Maddie: I first heard about the Grace Hopper conference a few years ago. My previous company used to send a group of women to it, but I didn't remember too many of the details. When our VTS diversity forum was trying to decide on an organization to partner with, our coworker, Rafael, pitched theAnitaB organization, and I found out they hosted the conference.
The celebration is also a really good opportunity for recruiting!
4. What was the best session?
Anisha: Inclusive by Design. The speaker worked for Ideo in the medical field and talked about how she wanted to create more inclusive designs. She started off by asking everyone in the audience to think about a time they were treated differently. Then, she talked about when she immigrated, she felt like she was excluded just because she was different.
Women are at the forefront of creating technology like this. While it can sometimes feel like this industry is working against people with disabilities, seeing someone in the profession talking about this was really inspiring.
Maryna: This wasn't a session, but the Cigna Health Insurance booth was fantastic. They had a relaxation pod, which was an egg-shaped chair you sit inside with headphones and a VR set. In the pod, you can choose a two-minute relaxation session from several different options. I picked a beach theme and enjoyed a meditative experience of sitting on the beach and enjoying the sound of waves. It was really cool.
They have it at their office and sell it to clients. Cigna's also building apps for women's health. They've already built a breast cancer prevention app where you enter in how you feel, breast size, and other information to monitor any changes. They're now working on something very similar to cervical cancer.
Maddie: I saw Priscilla Chan speak in an extremely packed session. She was at the conference to talk about the Chan Zuckerberg Initiative. However, she actually talked about how her family ended up in America. Her grandparents sacrificed a lot to get her parents to the U.S. and they were the first Asian family in their Massachusetts town. It really pushed her to succeed, work hard, and better — she even became a doctor to help children where she saw a lot of the systemic barriers.
While she didn't study in the technology field, she's been around it due to her husband and colleagues and saw where tech could really improve. One area was injustice and opportunity — she saw a lot of people were put in a position where it was difficult for them to do well, so she wanted to build an online support network to help low-income families and provide investment opportunities. Another area is education. She wants to provide a learning environment to cater to more unique needs. Her whole organization is trying to demonstrate that technology can be useful in many philanthropic ways and to encourage people to get involved — instead of just thinking about it.
5. What takeaways did you come away with?
Maryna: I walked away with a big hope for women. We met so many other women in tech all in one place, so I was definitely inspired and encouraged to keep going.
Maddie: The conference offered a very supportive community. In a lot of the talks, the presenters were very "we know what you're going through because we went through it too". One of my takeaways was about how we can hire more females in engineering specifically. We're all trying to find more female engineers, but it can be difficult with the experience level we need. We need to catch these women at the beginning of their careers. With this field growing so rapidly, there's a large group of females who are willing to learn and are very driven and passionate about who we could bring up to that level by teaching, mentoring, and investing in them.
Anisha: I left the conference feeling really inspired by all of the people who attended and that that we're all in the same field. I want to reach out to the women who exist in this community in some way to remember we're not alone. It was definitely a positive experience.
Maddie: I also loved seeing the women at the top of the industry. CTOs, CEOs, and so many powerful women. It was amazing to hear how they got there and realize it's not an insane path anymore. It was really cool to hear from people who have been in the game for a really long time.