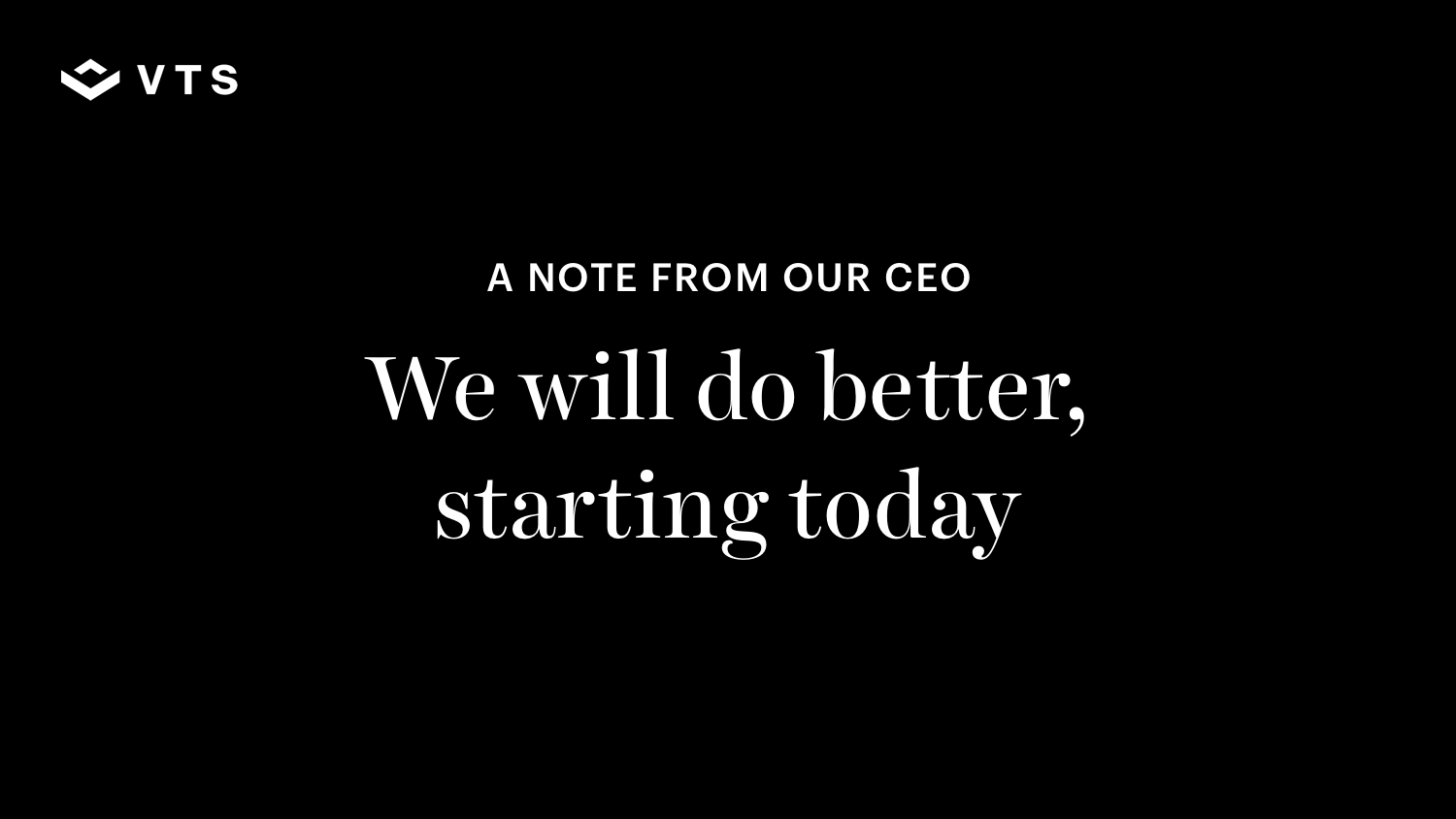 We will do better, starting today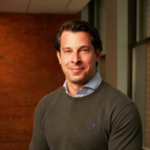 In times as painful and challenging as these, the need to send a simple, yet unequivocal message is of the utmost importance. At VTS, we stand in solidarity with our Black colleagues and the Black community across America. We condemn the murders of George Floyd, Breonna Taylor, Ahmaud Arbery, and countless others. We believe that there is absolutely no place in the world for racism, injustice, and hate. Simply put, Black Lives Matter.
Diversity and inclusion have always been incredibly important at VTS. One of our core company values is to appreciate the difference – we fundamentally believe in the importance of and our responsibility to create an environment that celebrates diverse ethnicities, experiences, and points of view.
That said, this is a moment in time where we recognize we have a responsibility to do better. We've spent the past several days talking as a team, and with our Diversity & Inclusion Working Group, about the steps we can take now to show up for our Black colleagues and the Black community. We're also trying to take a long term view so that we can help drive lasting change – at VTS, and within the broader community including the real estate and technology industries we operate in.
As a first step, we are donating a total of $30,000 split equally between three organizations that support the Black community, champion anti-racism, and drive change – the Equal Justice Initiative, the NAACP Legal Defense & Education Fund, and Black Girls Code.
We are amplifying the voices of our Black colleagues through company-wide events and programming that we're asking all employees to take part in. The goal of these forums is for our community to listen and learn and use that education to drive our next steps in ways that better support the Black Lives Matter movement and contribute to change.
Additionally, we continue to execute on the initiatives outlined in our 2020 Strategic Diversity and Inclusion Plan (a set of 30 initiatives we revisit and update annually) with a heightened sense of urgency.
I acknowledge that these are small steps and ultimately will result in very little change if we stop here. We have a long way to go, but moving forward, we commit to holding ourselves accountable to ensure that we are actively standing against racism and injustice and helping to drive real, lasting change.