This Building Certification Promises to Make Employees Healthier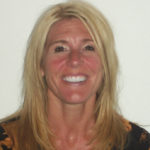 Buildings with green labels are nothing new. But, a building that "cares" about your health and well-being and engages you to make healthy choices in your own space — now that's something new.
The WELL Building Standard is a new building certification gaining traction nationally that not only focuses on the "built" indoor environment, but also emphasizes the health and wellness of people in the building.
If you haven't heard about WELL, you will. It's relatively new – debuting in 2013 – but it's being touted as the first building standard worldwide focusing specifically on the health and wellness of building occupants.
Proponents of the certification say it makes sense to keep your employees happy, healthy, and more productive as it translates directly to the bottom line. Businesses should see an increase in productivity if employees are engaged and happy in their workspace, and building owners should benefit by charging top rates for these healthier workplaces, reports the Urban Developer.   
We're indoors a lot!
"People spend more than 90 percent of their time indoors… which means that buildings, and everything in them, can have a profound effect on human health and well-being," Paul Scialla, founder of the International WELL Building Institute, told VTS. "As people continue to make health and wellness a priority in nearly every area of their lives, we have seen a rapidly growing demand for indoor spaces that actively contribute to the well-being of occupants."
Scialla hopes WELL takes off like the U.S. Green Building Council's LEED certification program, which focuses on energy, the environment and sustainability. Since its launch in 1994, there are nearly 80,000 LEED-certified buildings worldwide and 1.85 million square feet of office space becomes LEED-certified daily. (By the way, WELL was designed to work harmoniously with LEED).
How does WELL work?
WELL puts health at the center when designing indoor environments, focusing on seven categories: air, water, nourishment, light, fitness, comfort, and mind. Certification is performance-based and requires a passing score in all seven categories. These categories are further divided into more than 100 "features," including everything from circadian lighting systems, which help occupants maintain healthy sleep/wake cycles, to office layouts encouraging physical activity, Scialla said. He added WELL-certified spaces can help improve the nutrition, fitness, mood, sleep patterns, productivity, and performance of its occupants.
Today more than 250 projects across 23 countries have been WELL-registered or certified (193 are commercial).
"The really cool thing about WELL is that it encapsulates a lot of different elements that are not approached by LEED or accessibility standards or other building codes, so it's really talking about creating a better environment for individuals in the workplace," Victoria Lanteigne told VTS. She's senior accessibility consultant for Norwalk, Conn.-based Steven Winter Associates and one of fewer than 150 people worldwide to become a WELL-accredited professional.
"A lot of it's operational and management policies – not just structural," she continued. "For example, having an employee policy where you have an organizational cap at midnight, and no one can send emails after midnight. It's this idea that we have to stop working; we have to have a better work/life balance."
Lanteigne said WELL also encourages fitness, focuses on ergonomics and addresses mental health.  "There's a whole section talking about beauty in design and what we call biophelia – an access to nature indoors, Lanteigne said. "A lot of these things are supposed to offset anxiety, and we believe reduce the number of people living with depression and anxiety. It goes above and beyond LEED or energy-efficiency – it's about improving the quality of life."
CBRE headquarters makes its mark
In 2013, CBRE Group's new global corporate headquarters in downtown Los Angeles became the world's first commercial space to achieve WELL certification. Features include air filtration systems, sound-damping walls, ergonomic furniture for sit-to-stand options, 1,000-plus plants, energy-absorbing flooring to encourage proper posture, water hydration stations, fresh food options, anti-microbial treatments for germ-free surfaces, and wellness activities like yoga classes.
"It's just a better work environment – more light, encouraging motion, germ-free, an emphasis on nutrition and hydration— so it really is just a thoughtful process of a variety of steps – some big, some small -- that taken together we believe will make people happier, healthier hopefully, and more productive hopefully moving forward," said David Pogue, CBRE's global director of corporate responsibility.
One year after moving into that office, 92 percent of CBRE employees said the space had a positive effect on their health and well-being. CBRE is pursuing WELL certification for at least another 100 buildings, sites or offices.
"I think it will be something sweeping the industry, so we made a commitment," Pogue said. "We will continue to introduce this as appropriate to our own space and our clients' space."
That includes some of its Workplace360 offices. CBRE is converting its offices worldwide to a new type of office that focuses on collaboration, "work-anywhere" mobility, and efficiency. "Moving forward, we're evaluating which Workplace360 spaces are best to use WELL," Pogue said. "It's still quite new... but it has created more buzz and interest than almost anything I've been involved in."
WELL is a game-changer
Pogue said it's the new differentiator. The days of LEED setting you apart are gone because most high-quality, Class A buildings in large cities are LEED-certified.
"But if we can demonstrate that a building – by choices that it makes in air quality, lighting, exercise and a variety of other things – makes the occupants more likely to stay there, to perform better there, then that will be the differentiator," he said.