What the Top 6 North American Markets Tell Us About Industrial Growth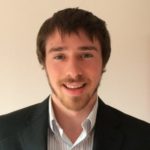 Industrial real estate was 2016's success story. Pushed forward by a booming e-commerce sector, industrial real estate ended the year with record highs in annual net absorption, construction completions, leasing activity and development.
Colliers International released its Big-Box Market Report to get a better look at how these fundamentals played out in key North American markets. Big-box industrial spaces are those totaling 300,000 square feet or more and primarily serve distribution purposes. While smaller, urban warehouse are becoming increasingly important, big-box performance is a good barometer of the sector's health. Here's how the top six North American big-box industrial markets finished 2016.
1. Atlanta
Record high construction pushed the vacancy rate in the Atlanta area to 14.2% by the end of 2016. Despite ending the year with a high vacancy rate, Colliers said strong fundamentals will likely sustain market growth and push vacancies down before long. Over 4 million square feet of leased big-box product will hit the market during the first half of 2017.
Atlanta achieved 9.8 million square feet of net absorption last year and boasts 200 big-box industrial warehouses, where rent averages $3.15 per square foot.
2. Chicago
Amazon is spearheading growth in the Windy City. The firm signed 30% of the market's new big-box leases last year as the online retailer continues to expand its distribution network. Chicago boasted the most warehouse space under construction in a core market at the end of 2016, and experts said strong demand will absorb that product over the course of 2017. Vacancies are expected to stabilize near their year-end level of 8.5%.
The market has 300 big-box industrial warehouses and rents average $4.43 per square foot. Chicago's industrial market absorbed 12.6 million square feet over the course of 2016.
3. Dallas-Fort Worth
Strong economic growth and proximity to 26 million people fueled over 13 million square feet of industrial construction last year, and almost 14 million square feet is under construction this year. Experts said it's likely 2017 will mark the fourth year in a row of over 10 million square feet of new big-box industrial development in the Dallas-Fort Worth area.
The market has a vacancy rate hovering around 9.4% and absorbed 13.8 million square feet of space last year. There are 303 big-box buildings in the area and rents averaged $3.51 per square foot at the close of 2016.
4. Los Angeles
Strong demand is expected to continue to drive warehouse rents in the Los Angeles area, which averaged a high $5.40 per square foot in Q4 2016. Colliers said the market absorbed 18.2 million square feet of space last year and that tenant demand will keep absorption positive for the foreseeable future.
Los Angeles is by far the largest industrial market in North America and boasts 684 big-box warehouses. The vacancy rate stands at a low 3.8% and is not expected to rise much over the course of 2017.
5. New Jersey, Lehigh Valley/Eastern PA
Over 61 million people live within 250 miles of this market, and that proximity to consumers should continue to drive demand and keep fundamentals strong in 2017. The market absorbed 22.7 million square feet of space last year and vacancy rates fell from 9% in 2015 to 5.9% by Q4 2016. There are 300 big-box warehouses in the area and rents average $4.98 per square foot.
The New Jersey/Eastern Pennsylvania market enjoyed the most robust leasing activity of all core North American markets last year, which led to almost 24 million square feet of occupancy gains.
6. Toronto
Toronto is the largest big-box market in Canada, and like many of its American counterparts, e-commerce is a key demand driver. Along with Amazon, IKEA, FedEx and Costco accounted for large leasing transactions in 2016. Average rental rates here are the highest of the core North American markets and averaged $6.50 per square foot.
Toronto houses 277 warehouses and the market absorbed 1.1 million square feet last year. The vacancy rate was 4.7% at the end of last year, up from 3.3% at the end of 2015.
Looking ahead
While 2016 was a golden year for industrial real estate, many experts believe the sector is set to evolve over the course of this year. That doesn't mean markets will slow, Colliers said the 75 million square feet of industrial space currently under construction should keep activity robust, but it does mean tenant needs are likely to continue developing.
Big-box industrial spaces are already huge, but experts said warehouses are going to keep getting bigger. Specifically, warehouses have been getting taller over the last 50 years. In the 1960s U.S. warehouses averaged 24 feet high, but warehouses built in 2016 stood an average 33 feet high. Online retailers use that extra head space to add more mezzanine levels, which gives the warehouse more room for racks and employees. Warehouse height is becoming so important for tenants that CBRE Group Head of Industrial & Logistics Research in the Americas David Egan said the industry should start using cubic feet measurements rather than square feet to accurately capture height. This trend is expected to continue into the foreseeable future.
Last year marked success for all six of North America's largest big-box industrial markets. Record construction raised vacancy rates in some markets, but strong fundamentals are expected to drive occupancy gains this year. While tenant needs are expected to evolve and give owners an opportunity to best position industrial properties, experts expect e-commerce to continue driving success in industrial real estate markets throughout 2017.