What's Happening to All Those Suburban Office Campuses?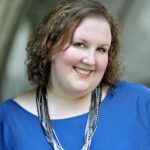 As large office tenants leave the suburbs for the urban core, what is happening to all the campuses being left behind?
"[Figuring] out what to do with the vacant corporate campuses left behind is a quandary for civic leaders and landlords across the U.S.," noted a recent Wall Street Journal article. "Towns have pondered turning them into gyms, community centers or education facilities, but finding large tenants for such spaces has proven difficult, and nearby residents often resist plans to build dense apartment complexes on empty sites."
Push and pull
The article cites the former U.S. headquarters of Pearson Education, which sits on 47 acres in Upper Saddle River, N.J., a township 30 miles northwest of Manhattan. Pearson left the campus for Manhattan and Hoboken, leaving landlord Mack-Cali with an empty 470,000-square-foot building in a market teeming with empty office space. The firm's solution: demolish the building and replace it with a mixed-use development anchored by apartments. Unfortunately, it was met with opposition from local residence and rejected the plan in 2014, leading Mack-Cali to sue the township in federal court.
But, not all adaptive reuse plans have been met with resistance. Some developers have seen success with repurposing these vacant office buildings. One is Somerset Development, which is currently redeveloping the former campus of Bell Laboratories in Holmdel, N.J. The property was vacated by Bell Labs parent company Alcatel-Lucent in 2006, and the developer snapped up the property in 2013 to form Bell Works, a 2-million-square-foot, mixed-use development that will include office space, retail, arts and culture, and a residential component on the surrounding property. It recently announced 40,000 square feet of leases, including tenants Acacia Communications, Nvidia Corp., and McCann Systems.
Somerset president Ralph Zucker told attendees at a Bisnow event last summer that Holmdel is "a great governing body that really gets it. You cannot redevelop these places on your own," as a significant barrier in these suburban markets are the naysayers.
Huge opportunity...if done right
If civic leaders and landlords don't address these office buildings, they could find themselves in New Jersey's current situation. PlanSmart NJ executive director Ann Brady, who also spoke at the Bisnow event, noted there were 173 buildings in New Jersey defined as "stranded" (100,000 square feet or larger with a vacancy of 14% or higher for a minimum of five years). That equals 30.1 million square feet of vacant office space—the equivalent of seven Empire State Buildings—and with today's absorption rates, they'd take 36 years to fill. "From a planner's perspective, [repurposing these assets are] a huge potential for New Jersey."
Sills Cummis & Gross real estate co-chair Ted Zangari added, "We're down to 800,000 developable acres left in New Jersey—clearly not enough to feed the beast that is the economic engine," and in order to meet supply and demand, reusing stranded assets are a must.
The office buildings are certainly attractive to some developers. Commercial Property Executive lists some reasons the developers are now looking at these campuses for adaptive reuse. For one, mature, densely developed markets offer little land development. There's also an opportunity to reinvigorate an underachieving zone between the city and 'burbs, while many of these structures are located near major roads and rail lines. They also offer speed, sustainability, and lower costs than ground-up construction.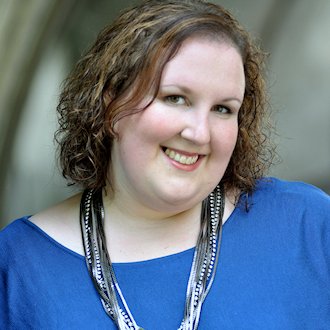 Amanda Marsh is the founder of Buzzmaestro, a business writing and editing firm. She has been a commercial real estate journalist for over a decade, with stories published in Bisnow, Commercial Property Executive, Multi-Housing News, Real Estate Weekly, BOMA Magazine, and other industry publications.