Why Crowdfunding Could Now Have a Greater Impact on CRE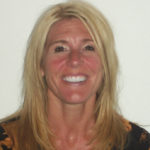 Crowdfunding has been used for years by filmmakers, artists, and entrepreneurs to finance projects. Now a newer form of crowdfunding—made possible under the JOBS Act—allows people to pool their money and invest directly in commercial real estate.
By definition, crowdfunding is "the practice of funding a project or venture by raising many small amounts of money from a large number of people, typically via the Internet."   
Previously, most CRE investments were reserved for private equity firms or accredited investors.  However, on May 16, new Securities and Exchange Commission rules took effect, allowing non-accredited individuals to invest on crowdfunding platforms.
So now, rather than needing to make six-figures to buy into a deal, you can invest in office buildings, apartments, retail centers, hotels, and other commercial properties with as little as $5,000 (or sometimes even less). Will crowdfunding change the real estate investment market by opening up property ownership to a much broader pool of investors? Or is it just a fad?
First, why is it attractive?
Crowdfunding's appeal is that it provides individual investors access to properties through online platforms. And because they buy a "piece" of the real estate, rather than the entire property, they don't have to deal with the hassles of ownership. Also, online platforms allow investors to easily invest across geographies, property types, and operating partners. 
"Technology has enabled us, in many industries, to connect people who have idle resources with people who want to use such resources more efficiently and with fewer or no middlemen," Arik Moav told VTS. Moav is vice president of finance at Los Angeles-based RealtyMogul.com, one of the nation's largest real estate-crowdfunding companies. "You see it in transportation with Uber and Lyft, in hospitality with AirBnB and EatWith, and many other industries. It was only natural that we will see it in financial services, including real estate financing and crowdfunding."
People can log onto one of the estimated 125 to 150 real estate-crowdfunding websites and browse investment opportunities. Investors then use crowdfunding platforms to monitor their property investments online, including possible dividend payments.
An impressive market already
Los Angeles-based industry research firm Massolution estimates that real estate crowdfunding grew to $1.4 billion in North America in 2015, and surpassed $2.5 billion globally. The global crowdfunding industry is projected to reach the $3.5 billion mark this year.
"It's an insane amount of money and an opportunity that didn't even exist a couple of years ago before the law changed," Ian Ippolito told VTS. Ippolito is a real estate investor in Florida and editor of The Real-Estate Crowdfunding Review. "It's a brand-new industry, which is exciting."
"I think there's just a monstrous pent-up demand of people who want to be in the real estate market," added Marshall Saunders, managing partner at Minneapolis-based SaundersDailey.com, a crowdfunding platform launched in 2014. "They want to invest directly in real estate – not through a REIT. There's a monstrous level of demand and until this whole thing was an option, they just weren't in the market."
Saunders specializes in crowdfunding investments in small apartment complexes in the Minneapolis area and has properties that you can invest in for as little as $2,500.
What do owners think?
Much of the hype has centered on how crowdfunding can make investors money, but what about property owners? Are they paying attention to it?
Ippolito believes they are, because it's enabling them to gain investors like never before.
"The traditional way of raising money is you go to a group of investors that you have developed over time—a lot of times, they're in your area—and you've got your pool," Ippolito explained. "Once you run out of that pool, you don't have too much other recourse, other than maybe going to a bank. But [crowdfunding] gives you the advantage that now all of a sudden, you can pull a lot larger amounts of money nationally.
"It's also another source of competition where you can say, 'Hey, if my bank doesn't give me a good rate or maybe because my project is a little riskier, the bank didn't even want to take my project, now I can find someone willing to do it,'" he added.
David Nachman, a principal of Stamford, Conn.-based Spirit Investment Partners, tapped RealtyMogul.com to crowdfund a recent project and believes other owners/developers are well-aware of the trend. "Equity capital is the lifeblood of our business, and everybody in the business is always trying to find different and unique ways of raising money," Nachman told VTS.
One of his company's joint ventures—Spirit Bascom Ventures—purchased a 223-unit apartment/mixed-use property in Chicago' rapidly transitioning Edgewater neighborhood with plans for a complete overhaul. They turned to crowdfunding to raise $1.3 million of common equity.
Prior to closing, the venture lined up equity commitments from family, friends and other high net-worth investors; however, a large investor backed out.
"We used crowdfunding to essentially re-syndicate part of our equity," Nachman explained, adding that they could have raised close to $2 million, as the offering was oversubscribed.
Crowdfunding will gain momentum
Now that non-accredited investors can participate in real estate deals, "the pool is getting bigger," Nachman said. "But it's still in its infancy." He believes currently, "You can't really go out and buy a large property and expect to sign up a crowdfunder and fill up your full equity in a requirement. This was a $40 million deal that we raised about $6.5 million worth of equity, and this is $1.3 million of that—so roughly 20 percent."
However, he believes that will happen. The more that investors, owners and regulators "become comfortable with this form of investing in real estate, the greater amounts of money you will be able to raise through it," he said.
So will crowdfunding be the "panacea" for owners/developers that some have touted it to be?
"For some underserved segments of the markets, I think it will, but it's probably too early to make the call on this either way," Moav said. "Real estate crowdfunding is still in its infancy if you look at the amounts crowdfunded compared to the total size of this asset class." In 2015, commercial real estate attracted some $500 billion in investment.
"I do think that more sponsors, borrowers and investors are starting to consider crowdfunding as an effective tool to diversify their capital sources or uses," Moav continued. "As long as they enjoy their experience raising and investing online, we will see adoption increasing."