Will Merger Mania Continue for CRE Brokerages in 2016?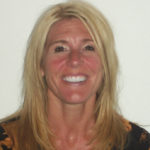 The past two years have seen a bevy of industry-changing mergers and consolidations of big brokerage shops and commercial real estate services firms. While some large deals were inked, there were also numerous one-off, local acquisitions and mergers of mid-size brokerages.
While consolidation isn't new to the industry, there's been a recent uptick, which experts say is likely tied to the rebounding market and recovering economy. 
"Business has been pretty good and they've got cash," said Herb Tousley, director of the Shenehon Center for Real Estate at the University of St. Thomas in Minneapolis, in an interview with VTS. "Back in the depths of the recession, nobody was doing much of anything in that respect. Now that the coffers are a little fuller, they have the ability to consolidate and the market is there."
What's behind it all?
It's no surprise that boosting market share and profits is driving the trend. Many global companies want to expand into new cities or increase operations in markets where they already have a presence, and it's often easier to buy existing firms than start from scratch.
"The CBREs, JLL's and Cushman & Wakefields of the world have an appetite and they will continue to acquire smaller firms or merge with firms that are closer to their own size to take advantage of economies of scale," Tousley says.
Consolidation is also very customer-driven. Big companies want to hire a single, diversified commercial real estate firm to handle their national and global needs.
"A lot of bigger real estate firms deal with clients with offices all over the country," Tousley says. "Now they have the reach that they can work with these people almost anywhere. The pressure is there to serve the customers and go after the concept of the one-stop shop."
 Who purchased who? A rundown of some of the 2015 activity:
DTZ, Cassidy Turley, and Cushman & Wakefield unite
One of the biggest deals of the year was Chicago-based DTZ's acquisition of New York City-based Cushman & Wakefield for $2 billion; the deal closed in September. This acquisition followed DTZ's purchase of commercial real estate services firm Cassidy Turley, which was finalized on Dec. 31, 2014. Washington, D.C.-based Cassidy Turley operated 60 offices nationwide. Cushman & Wakefield had also just acquired Massey Knakal. 
Now the combined company – operating under the Cushman & Wakefield moniker – boasts more than $5 billion in annual revenues, 43,000 employees across 60 countries, and 4.3 billion square feet under management. The deal changes the global landscape for commercial real estate services companies, because it adds a new player to a world dominated for decades by two powerhouses — JLL and the CBRE Group.
DTZ is backed by private equity firm TPG Capital, PAG Asia Capital and Ontario Teachers' Pension Plan.
Savills Studley acquires KLG
Savills Studley, a fast-growing commercial real estate tenant rep firm, acquired New York City-based management consulting firm KLG Advisors, whose clients include MetLife, Time Warner and Pfizer. KLG's employees moved into Savills Studley's New York City offices.
Savills Studley is part of London-based Savills plc, a global real estate service provider with 27,000 professionals and more than 600 locations worldwide. In 2014, Savills acquired New York tenant-rep brokerage Studley for $260 million. Since that time, Savills Studley continues to expand its service lines through additional acquisitions while growing its presence in major U.S. markets. The company recently announced new offices in Minneapolis and Phoenix.
JLL acquires Wilson Retail Group
Chicago-based real estate giant JLL acquired Los Angeles-based Wilson Retail Group to expand its retail brokerage offerings in Southern California. Wilson's portfolio includes 9 million square feet of retail space in 75 shopping centers and it has $125 million worth of retail assets on the market.
JLL's Retail Group has more than 100 retail brokerage experts in more than 25 major markets, representing more than 550 retail clients. As the largest third-party retail property manager in the United States, JLL's portfolio boasts 69 million square feet under management.
Colliers acquires CASE
Seattle-based Colliers International purchased CASE Commercial Real Estate Partners LLC, a Dallas-based boutique brokerage firm, and rebranded its offices under the Colliers' name. The deal boosts Colliers' current operations in North Texas and expands its commercial real estate services in key sectors including medical office, corporate solutions, retail, self-storage and investment sales.
 Colliers acquires Pointe Group Advisors
In a strategic expansion plan into South Florida, Colliers International acquired Miami-based Pointe Group Advisors, a commercial real estate services firm with more than 7 million square feet of office, industrial and retail space in South Florida.
Colliers officials say South Florida has emerged as a prime U.S. market for commercial real estate, with Miami considered among the top international destinations. 
More in the works?
Pending deals include JLL's acquisition of Colliers' Baltimore offices, expected to close in January. And other deals are rumored including Colliers' acquisition of New York City retail powerhouse RFK.
The consolidation trend doesn't seem to be slowing anytime soon.