Will Walmart's Gas Station Strategy Work?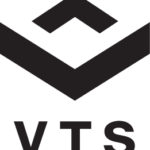 The retail real estate industry has been hit hard this year with a variety of store closure announcements. One of the biggest announcements was that Walmart is closing 154 stores in the United States.
The shutting down of its Walmart Express chain, which has 102 locations across the country, counts for the bulk of the doors closing. The small format convenience chain is apparently going under because of a failure by the world's largest retailer to put them in urban markets instead of rural areas.
As one idea fails, Walmart is turning to a new strategy: constructing and operating its own gas stations.
The gas game
A gas station strategy isn't actually a new one for Walmart. The big box retailer has housed gas stations outside of many Sam's Club locations for nearly twenty years — all of which have been managed by Murphy USA, a notable gas station operator.
 The retail-gas station combo has proved to be a great way to encourage additional foot traffic to stores, a significant need for Walmart as it seeks to fend off the growing power of Amazon and other e-tailers. 
The approach has also been emulated in other major retailers — like wholesale retailer Costco. One of the biggest draws of Costco membership is the notoriously low fuel prices. Undoubtedly, this savvy company has this offering in part to get shoppers into the stores to buy items that they can sell at a higher markup.
Focusing the strategy
Earlier this month, Walmart announced it was doubling down on this strategy by putting gas stations into "as many locations as we can," said one Walmart spokesperson. Instead of having Murphy operate these new stations, Walmart will be developing and operating them in-house.
The increased number of gas stations under the Walmart brand will give the company greater negotiating power to provide lower prices at Walmart pumps. The overall recent trend of cheaper gas prices has encouraged consumers to spend a little more on candy or cigarettes in the accompanying convenience shop. By offering even cheaper prices, Walmart can likely get even more foot traffic to the higher margin items.
While foot traffic is the ultimate goal, Walmart-branded gas stations also create a single brand experience, feeding into Walmart's reputation for being a comprehensive provider of, well, everything.
Tangential benefits
Whatever the case, this is likely good news for retail real estate owners, and brokers who are looking to represent shopping center landlords and their tenants. With the aforementioned string of retail closings so far this year, anything that can potentially drive traffic to a big box-anchored development is welcomed news. Will other major brands or anchor tenants seek to emulate the approach?
Even though Walmarts are usually associated with specific shopping centers, the company traditionally also owns the land on which its supercenters are located. These supercenters often abut various other tenants, for which the presence of a Walmart is a main location driver. Increased traffic due to a desire for inexpensive gasoline prices will probably prove an ancillary benefit to those other stores as well.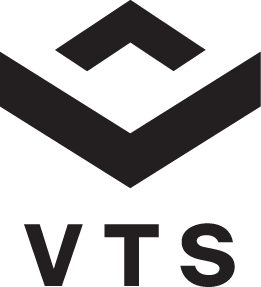 Ian Ritter is a veteran business journalist who has covered the retail and commercial real estate industries for more than a decade. He has held high-level editorial positions at GlobeSt.com and was formerly an editor at the International Council of Shopping Centers magazine SCT. He is a regular contributor to VTS' blog and is also online content manager for the engineering firm GRS Group's blog. Over his career, Ritter has written for several publications and holds a Master's degree in Journalism from Columbia University.