3 Ways Millennial Tech Talent is Shaping CRE Markets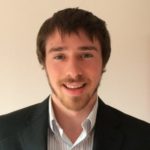 Tech markets are growing like crazy. And not just in Silicon Valley, either—tech-talent is exploding from Charlotte, NC, to Madison, WI. Millennials are driving much of this growth, and their preferences in workplace and community are leaving marks on commercial real estate nationwide.
Tech markets are not slowing down
Despite fears that Silicon Valley and the tech boom are slowing down, tech jobs have grown by over 27% in the US over the last five years, according to CBRE's 2016 Scoring Tech Talent report. Among the largest markets, the San Francisco Bay Area experienced the highest growth at 61.5% with Baltimore just a fraction behind. The top small tech markets grew even quicker—Charlotte, NC, saw job explosion at over 74% while Nashville came in at just under 68%.
This growth is not surprising, especially considering how technology has quickly become the lifeblood of business and the backbone of commerce. The internet provides the space for companies to compete, meet their consumers and provide services, and while tech workers account for only 3.5% of the US workforce, the sector has grown by more than three times the national average. That growth has not been even across age groups—a huge part of it is coming from millennials.
Millennials prefer certain environments
Tech markets are typically characterized by high concentrations of highly educated workers and large millennial populations, and those populations are only getting larger. Since 2009, five of the largest tech markets have watched their millennial populations increase by over 10%, with Washington, D.C. seeing a near 26% spike. And in Madison, WI, Pittsburgh and Boston millennials account for almost 25% of the entire urban population.
Millennials have different preferences than previous generations when it comes to working and living, and as the generation continues to enter the workforce those preferences are going to keep impacting real estate—by 2020 millennials will make up 40-50% of the workforce. One huge shift from previous generations is the millennial desire to live in cities. Millennials have shown a strong preference for city-life over suburbia and this has helped revitalize, or gentrify, depending on who you ask, downtown neighborhoods all over the country. Now-trendy neighborhoods in Manhattan like Chelsea and the East Village are no longer places to run from, but places most people can't even afford. The same is true of Silicon Valley, where tech-talent has boosted the median monthly rent to $4,547, according to data from Zillow. That's the highest median rent among the nation's 50 largest cities.
Tech-talent markets impact local markets more than most because their employees receive upwards of double the average non-tech salary. That, combined with the desire tech companies have to rent space near other tech firms in order to benefit from tech clustering, has sent rents flying in tech hubs.
Changing costs create investment opportunities
The San Francisco Bay Area tops the list of the highest annual operating costs for tech firms, where a typical 500-employee tech firm renting 75,000 square feet would pay more than $56 million a year to cover employee salaries and office rent, according to CBRE's study. While those costs are extraordinary, they have failed to dissuade tech firms from setting up shop—the labor pools these markets attract along with the symbiotic relationships between firms common in tech clusters are too good to pass up.
Real estate investors would be well positioned to take note of millennial inspired tech-talent trends, and make room for those trends in their portfolios. Tech-talent markets have achieved incredible growth, and they have impacted the commercial real estate around them by driving up rents wherever they operate. Millennial trends and preferences are an intimate part of tech-talent, and understanding those trends is a look into the future of commercial real estate—after all, millennial preferences have already begun manifesting themselves in the nation's largest cities.