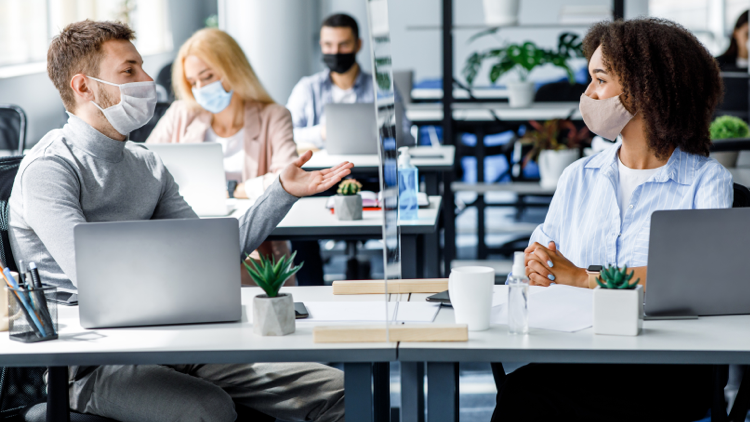 4 Ways Office Landlords Are Navigating the Return to Work [Part 2]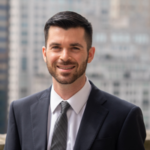 When the pandemic first hit in March 2020, local COVID-19 cases were the primary driver of office demand trends. But as vaccines have entered the scene and vaccination rates increase daily, that correlation has been fading — and a hopeful indicator of the market returning has emerged. As employers dust off their return to work plans, long-term considerations around their workforces and workplaces are driving their timelines.
With this in mind, here are the four most important trends we've identified for office landlords to consider now as office demand and usage returns. We covered the first two trends in part 1, and will dive into the next two trends, as well as key takeaways, below.
3. Keeping an eye on subleasing
Tracking leasing trends is also an effective way to gauge employers' appetite for returning to commercial office spaces. According to the VTS Office Demand Index (VODI), new demand for office space in the US' largest markets is quickly approaching pre-COVID levels. This comes one year after the pandemic first hit, emptying out office spaces and halting deal activity as demand dropped 85% below normal levels last May.
The drop in office demand combined with the recession following the onset of the pandemic has caused supply to surge as companies have looked to sublease their office space. While subleasing has been an emerging trend since 2018, vacant sublet space is now up 91% in New York City and 90% in Dallas.
With this glut in sublease inventory coming to market, landlords and their broker counterparts have seen an increasingly large portion of their responsibilities become dedicated to marketing and leasing sublet space.
At the same time, this flood of available space is pulling down rents. Subleasing specifically comes at a deep discount when compared to normal leases. And according to proprietary VTS data, net effective rents are down by roughly 8% in the top US markets. And in this market of supply, tenants are looking for offices in large trophy towers these days while also seeking discounts and concessions, leaving the landlord to struggle with occupancy numbers.
However, at the end of the day, the utilization of sublet space will ultimately help landlords by increasing occupancy levels and injecting some revenue through 2021. Subleases are also a valuable component of a flexible approach to the current conditions.
4. Letting tenants experience new spaces with digital content and virtual tours
When the workforce was sent home to work last year, landlords and brokers everywhere quickly realized that their offline marketing tactics, such as printed brochures and broker parties, were no longer a reliable way to get spaces seen. To stay competitive in this remote world, the industry has turned to virtual tours and other digital marketing efforts that meet tenant rep brokers and tenants where they already are: online.
And now that landlords have been forced to offer it, there's no going back. In a recent VTS survey of US office tenants, 85% of respondents still felt uncomfortable going on an in-person tour without previewing the space online first. This shift has forced landlords to bring their portfolios online as the only way to get tenants excited and kickstart the leasing process.
Then when tenants go on the in-person tour, another effective use of virtual touring capabilities is giving the option to review at a later date all of the spaces they saw in person.
Tours can sometimes be overwhelming for new tenants, and some members of their team may not be able to make the tour, so having this reference point to return back to and review virtually is extremely helpful and can make the difference in a successful lease agreement.
Learn more about how tenants expect to tour space virtually and gain more context digitally in the linked infographics.
The takeaway
Nationally, demand is up 117.9% in all core office markets since the start of 2021, according to the VTS Office Demand Index (VODI). This means that new office demand has almost returned to what "normal" looked like before COVID-19. And as office demand continues to rebound to its pre-pandemic levels, we can expect to see some new trends (like flex space and hybrid work models) grow in prominence, too.
Going forward into the latter half of 2021, the office landlords who get ahead will be the ones who know how to market to and outfit their spaces for companies going back to work, and who can retain high-value tenants by providing the safest and best experience in their properties. They'll need to use robust online tactics for marketing and leasing, implement TenEx solutions that streamline operations and collect data on how tenants are interacting with each building, and be flexible about how they structure their space to serve tenants in the long term.
Want to join the office landlords who are getting ahead? Request your free demo of the VTS platform today to explore our full product suite, from capturing tenant demand online with VTS Market to understanding how tenants are interacting with your buildings on-site with Rise.