5 Reasons Industrial Conversions Make Sense for Owners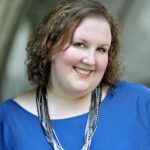 Each day, it seems that yet another industrial building is being converted or reused—whether an old factory into loft apartments, a warehouse into creative offices, or a former military space into a more modern industrial site. Why is this trend so popular?
1. Reuse Has a Lower Environmental Impact
A National Trust for Historic Preservation study shows that building reuse almost always yields fewer environmental impacts than new construction; reuse projects typically have a 4% to 6% better environmental impact than new construction projects when comparing buildings with the same energy performance level. These reuse projects are so sustainable because they don't require developers to use new building materials -- the fewer new materials that are needed, the lower the environmental impact. Certain kinds of conversion, such as warehouse-to-multifamily, lose tend to lose out on those environmental gains since builders typically need new materials to make those spaces fit for people to live in.
2. Assets Are Already Well-Located
CCIM points out that industrial buildings tend to be located near major transportation hubs and thoroughfares and are near water lines, sewage systems, roads, and utility lines. In hot markets where Class-A office space is at a premium, conversions could be a viable alternative. The recent redevelopment of the Brooklyn Navy Yard is a perfect example. The 300-acre industrial park on Brooklyn's waterfront has been converted into over 4 million sf of usable office space across four buildings, satisfying some of the increasing demand for office space in New York's outer boroughs, where tenants can get a deal compared to pricey Manhattan.
3. More Space Means More Uses, Easier Modifications
Industrial's open-floor plans are often easier to modify than a traditional office building, says commercial real estate firm Dutra Cerro Graden—buildings with so much open space can be transformed into schools, offices, condominiums, or sports facilities. The ROI on these modifications can be incredible. For instance, in 2011, a JV of Worthe Real Estate Group and Shorenstein Properties purchased a former U.S. Postal Service distribution center for $46.5 million, spent $30 million upgrading it to a 400,000-square-foot creative office campus called The Reserve. They then sold it to Invesco for $316 million just four years after the initial purchase.
4. Flat Roofs Offer Economic and Environmental Benefits
Industrial buildings are likely to have large, flat roofs, which benefit the building in many ways. By converting them into green roofs, owners can lower heating and cooling costs, extend the lifespan of HVAC systems, enhance curb appeal and aesthetics, increase property value, provide storm water management, keep temperatures moderate, increase biodiversity, and create a sound barrier. A flat roof can also act as an additional amenity for tenants, whether for recreation, urban agriculture, or restaurant space. For example, The Fields, a former Marshall Field warehouse in Chicago being converted into a mixed-use space, will feature over 50,000 sf of rooftop terrace space, complete with private dog runs.
5. They Preserve Historic Architecture
Many older industrial buildings—especially in major cities—have unmatched architectural design and detail. Not only can conversion preserve significant features, but the architecture can also serve as an attractant to a multifamily or office project.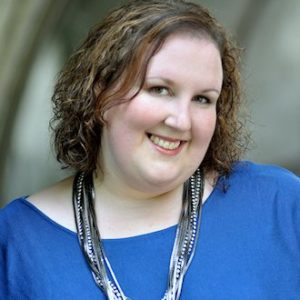 Amanda Marsh is the founder of Buzzmaestro, a business writing and editing firm. She has been a commercial real estate journalist for over a decade, with stories published in Bisnow, Commercial Property Executive, Multi-Housing News, Real Estate Weekly, BOMA Magazine, and other industry publications.